Barack Obama has warned that the UK must stay in the European Union to retain its influence on the global stage. In an interview with the BBC, the president, who referred to Britain as America's "best partner," said the UK's membership of the EU gives him "much greater confidence about the strength of the transatlantic union."
"We don't have a more important partner than Great Britain. For him to make that commitment when he has a budget agenda that is confined, a budget envelope that is confined, is significant," he said.
He said: "The European Union… is part of the cornerstone of the institutions built after World War Two that has made the world safer and more prosperous and we want to make sure the United Kingdom continues to have that influence."
He added that Britain's strength derived from its "willingness to project power beyond its immediate self-interests to make this a more orderly, safer world".
In response, MEP Daniel Hannan, a Conservative eurosceptic, tweeted: "I accept that there may be some arguments for Britain staying in the EU. Humouring Barack Obama is not one of them."
Ukip MEP Patrick O'Flynn was equally dismissive, saying: "We need to look to our own national interest first."
Obama struck a similar tone at the G7 summit in Germany in June, the president urging Britain not to abandon Europe. He told reporters: "I would note one of the great values of having the United Kingdom in the European Union is its strength and leadership on a whole host of global challenges. So we are looking forward to the United Kingdom staying part of the European Union."
In an attempt to placate members of his party's right flank, Cameron has promised to renegotiate Britain's relationship with the EU ahead of a referendum scheduled for 2017. The prime minister has repeatedly stated he wants Britain to remain part of the union, but only if it reforms its rules.
Also in the interview, Obama revealed the biggest frustration from his time in office was not being able to pass "common-sense gun safety laws... even in the face of repeated mass killings."
He said: "If you look at the number of Americans killed since 9/11 by terrorism, it's less than 100. If you look at the number that have been killed by gun violence, it's in the tens of thousands."
"For us not to be able to resolve that issue has been something that is distressing," he reflected.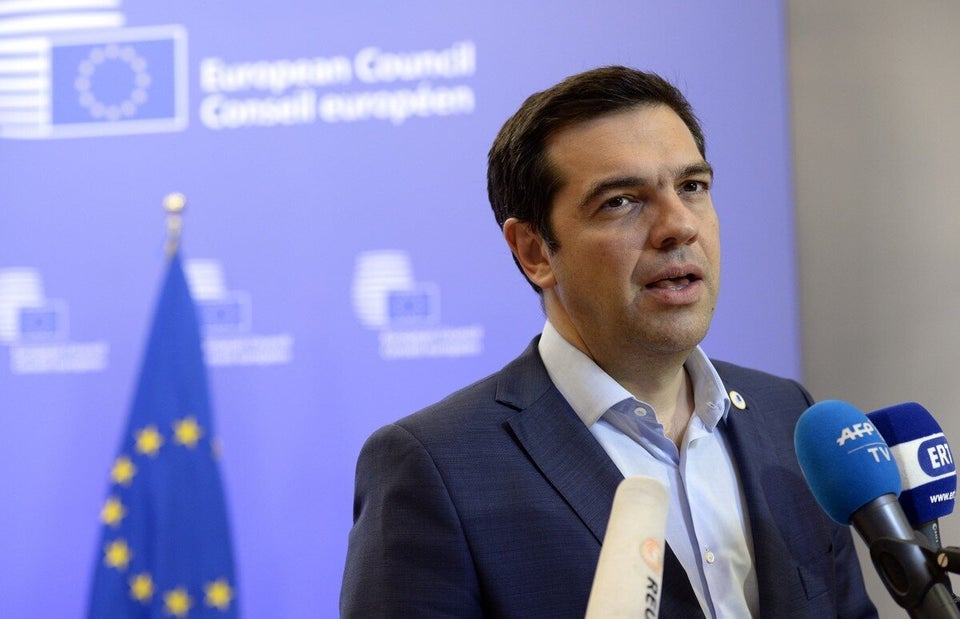 Bailout Fallout: Greece After EU Deal