Fears have been raised over the possibility of another deportation nightmare similar to the saga of Abu Qatada after a convicted extremist walked free from prison.
The Bureau of Investigative Journalism revealed that the unnamed criminal (labelled as N2), who spent a number of years in prison over terror-related offences, managed to defeat a court bid by the Home Secretary in which she demanded he remain jailed pending deportation proceedings to his country of origin.
Theresa May signed N2's deportation order earlier this month and a judge was asked to remand him in custody because he is a threat to national security and a flight risk.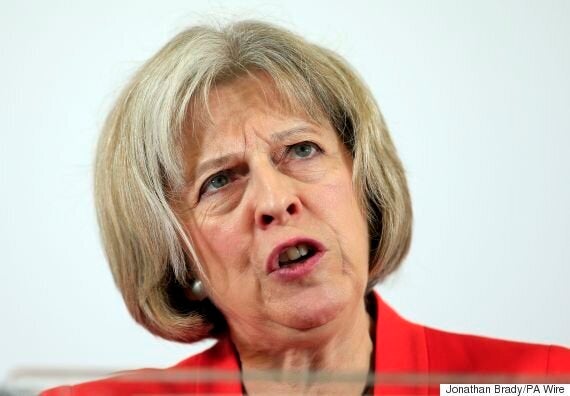 Theresa May's demands to see N2 jailed pending deportation proceedings
He said that while it was "perfectly logical" that N2 was a security risk, he would be under close observation.
The man, who cannot be named for legal reasons, will be required to wear a tag, avoid airports and international rail stations, will not be allowed to possess any computer equipment and will be barred from having an internet-connected mobile phone.
He will, however, be allowed to live near his family and freely mix with the wider community.
The judge added that the risk of N2 fleeing was not enough to justify keeping him in custody and that his prison sentence had expired with him having served much of it.
The Bureau drew parallels between the case and that of radical cleric Abu Qatada.
The radical cleric was first arrested in the UK over alleged terror connections in 2001 and fought moves to deport him back to his country of origin, Jordan.
He was detained and released several times in the ongoing deportation battle, until finally being flown back to Jordan in 2013 where he faced terror charges and was ultimately found not guilty.
Theresa May vowed to streamline the deportation process following the saga, adding that the government's determination to remove him had been "vindicated".