Leah Washington, who lost a leg after the Alton Towers rollercoaster crash, celebrated her 18th birthday on Tuesday night with boyfriend and fellow victim Joe Pugh.
Washington was one of five people seriously hurt when the Smiler ride collided with an empty one halted on the track on June 2.
The teenager, who was on a date with Pugh at the time, later had her left leg amputated above the knee and Pugh, 18, suffered two shattered knees. Vicky Balch, 20, also had a leg amputated as a result of the accident.
Washington posted a photo of her and Pugh enjoying a night out for her birthday on Instagram, and later wrote on Twitter that she had "such a good birthday".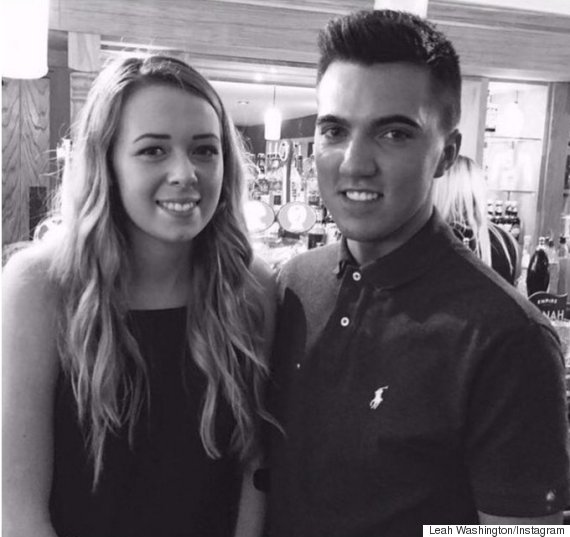 Washington posted this picture on Instagram of her celebrating her 18th birthday with her boyfriend and fellow Alton Towers victim Joe Pugh
looking forward to leahs birthday meal tonight

— Joe (@JoePugh_) July 28, 2015
IM FINALLY 18 😁🔞🎈

— Leah (@leahwashy) July 27, 2015
I've had such a good birthday 🔞

— Leah (@leahwashy) July 28, 2015
Friends and family inundated the teenager from Barnsley, South Yorkshire, with birthday messages.
Happy 18th birthday to the most amazing, courageous, inspiring and gorgeous girl I know 🎈x https://t.co/9ZioLpEMXk

— Isobel Hall (@issyeve) July 28, 2015
happy birthday to my beaut cousin who inspires me every day and has amazed us all! love you @leahwashy xxx pic.twitter.com/bllZe0OgWw

— nicola (@thenamesnicola) July 27, 2015
Earlier in the day Washington uploaded another picture with two friends in a lift with the message: "Love my friends."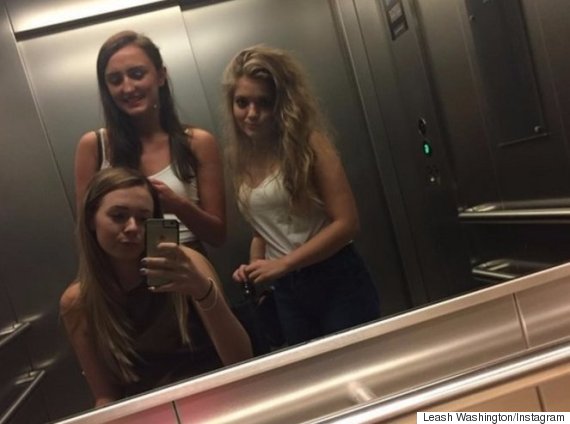 Washington posted this picture earlier in the day while hanging out with her friends
On Saturday she tweeted it was "so good to be home" after being discharged from hospital in time for her birthday.
Balch wasn't so lucky spending her 20th birthday last month in a critical condition.
SEE ALSO