Leah Washington, who lost a leg after the Alton Towers rollercoaster crash, celebrated her 18th birthday on Tuesday night with boyfriend and fellow victim Joe Pugh.
Washington was one of five people seriously hurt when the Smiler ride collided with an empty one halted on the track on June 2.
Washington posted a photo of her and Pugh enjoying a night out for her birthday on Instagram, and later wrote on Twitter that she had "such a good birthday".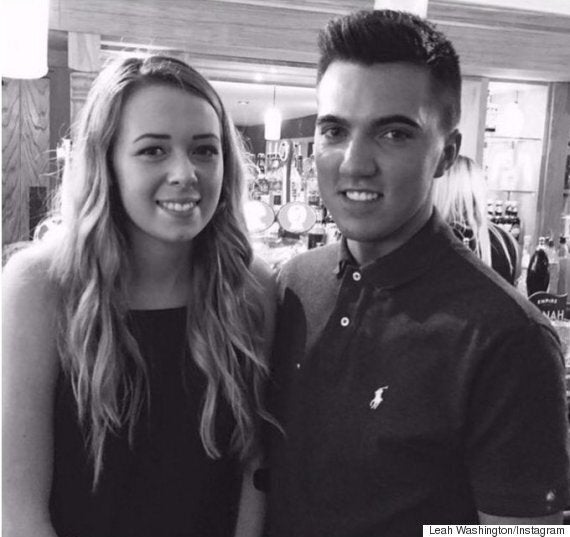 Washington posted this picture on Instagram of her celebrating her 18th birthday with her boyfriend and fellow Alton Towers victim Joe Pugh
Friends and family inundated the teenager from Barnsley, South Yorkshire, with birthday messages.
Earlier in the day Washington uploaded another picture with two friends in a lift with the message: "Love my friends."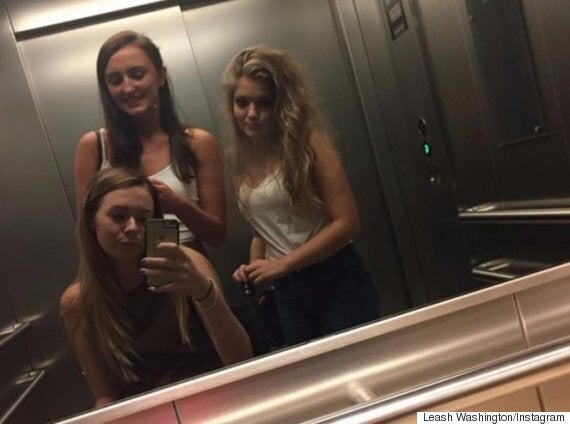 Washington posted this picture earlier in the day while hanging out with her friends
On Saturday she tweeted it was "so good to be home" after being discharged from hospital in time for her birthday.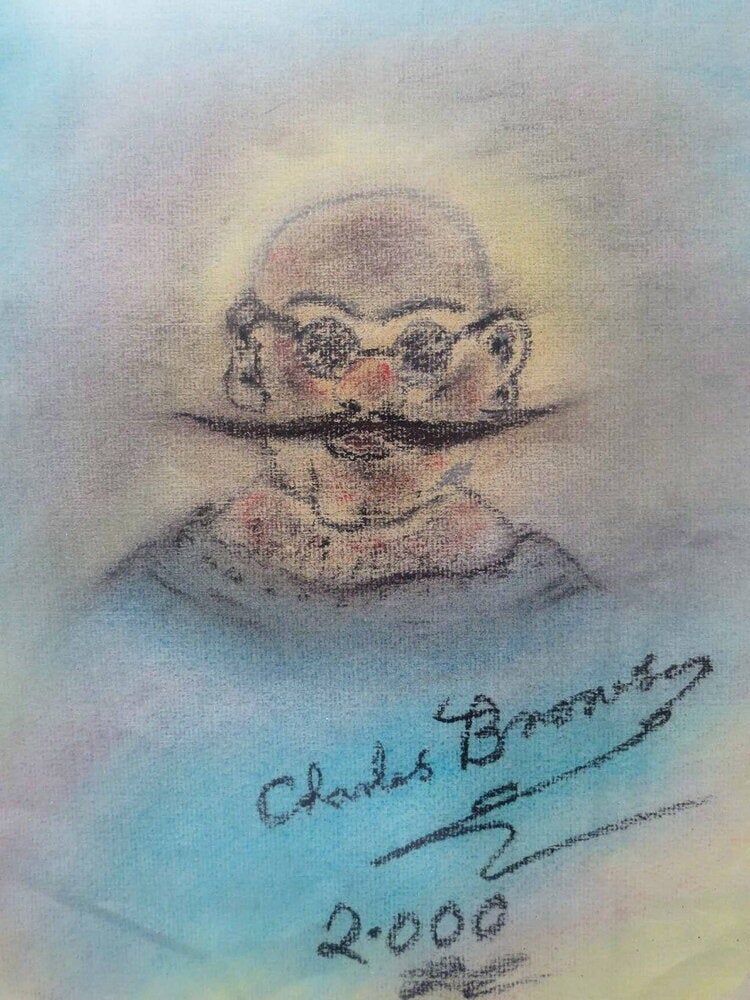 Charles Bronson artwork