Sky News journalist Kay Burley has said she has "skin like a rhino" but is "actually very shy", while speaking for the first time about the Alton Towers interview which caused nearly 60,000 people to call for her to be sacked last month.
Burley was slammed by some viewers as "disgusting", "bullying" and "aggressive" over the now infamous segment, which saw her repeatedly interrupt and challenge Alton Towers CEO Nick Varney over the park's rollercoaster crash. Media watchdog Ofcom received nearly 2,000 complaints.
After being cleared by Ofcom, Burley has defended the interview, saying her approach was "perfectly acceptable" given that many young people were seriously injured in the rollercoaster crash at the theme park.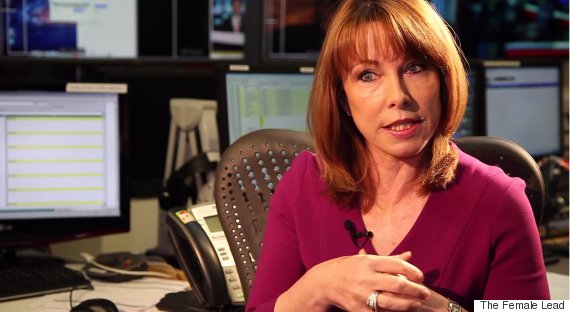 Burley defended her interview as "perfectly acceptable"
Speaking to The Female Lead, a not-for-profit group that aims to promote women's voices, she said: "The Twitterstorm got a full head of steam: its head exploded".
She added that when she planned for the interview she was thinking "as a mum" and hoped that the parents of the young people injured - one 17-year-old victim's leg had to be amputated - were happy with the questions she asked.
Burley, one of Britain's most experienced news presenters, said: "I had been following the story. I thought they had been given a reasonably easy time with the other interviews that I'd seen him do on other news networks, and our own to be fair. I knew he was coming up and I'd read that the kids were very seriously injured."
"I'm a mum, and I thought if my child had gone out for a day out to celebrate after his exams had finished, and he came out in an ambulance, I would want some answers."
"I thought he did a brilliant job, the chief exec, at answering the questions. I thought he tiptoed through the raindrops, I thought he kept very calm."
Watch the full interview with @KayBurley and Alton Towers boss Nick Varney http://t.co/ePKAFZg8kN

— Sky News (@SkyNews) June 5, 2015
"Two days later, the Twitterstorm got a full head of steam: its head exploded," Burley said. "And something like 60,000 people signed a petition to say that they wanted me to be sacked. It's like walking a tightrope, my job, so every day you're never sure whether you're going to fall off that tightrope.
"I thought it was perfectly acceptable, I hope that the parents of those kids, if they were watching, thought that I asked the questions that they would want the answers to."
For those concerned I was hard on Alton Towers boss, he'll get over it. Not sure those on his ride will be so quick to recover #perspective

— Kay Burley (@KayBurley) June 5, 2015
Much of the anger against Burley was voiced on Twitter, and some speculated that Burley was only being abused about her interview style because she is a woman.
Cannot believe the outrage about Kay Burley's interview. People were seriously injured on that ride, had it been Paxman, we'd be lauding it.

— Eric (@EricCunha94) June 12, 2015
"People would think that I'm uber-confident when they see me on the telly, that's not my persona. I'm actually very shy."
Burley also spoke of her "grit and determination" which she says she developed from having cancer when she was a child, leading to her starting school later than most children and having to "become more confident, almost, not force myself but make myself able to fit into any situation."
"I don't think I'm brave," she added. "I've got a skin like a rhino when it comes to work, I think I'm tough, I'm determined. I've been a journalist for almost pushing 40 years now."
Burley said that support from her family is essential in her life, and they know what she's "really like". One of her three Irish setter dogs, Gordon, always waits at the front door for her to come home "he's the only thing that never tells me how to do my job better."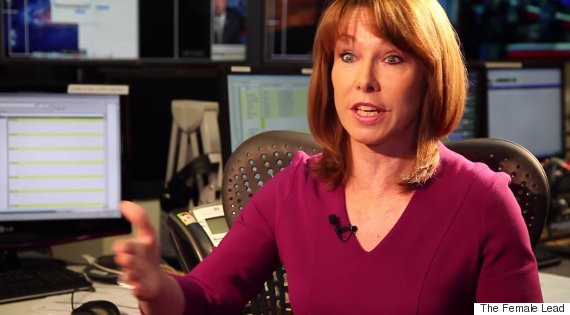 Burley spoke about her childhood cancer and family life
She also revealed the moment that made her career: visiting London after seeing a job in The Guardian for an overnight writer job at breakfast TV company TV-am. At the offices, she happened to bump into the CEO.
"He said, 'Do you want to be a reporter?' and I said 'I'll clean the floor in the canteen if you want, I just want to have the opportunity to work in London,'" Burley explained.
She got the job as an overnight writer and was swiftly promoted to reporter just a week later.
"I didn't have to clean the floor. It was 90% hard work that got me there in the first place, 10% luck that I just happened to cross him on the stairwell."
SEE ALSO: