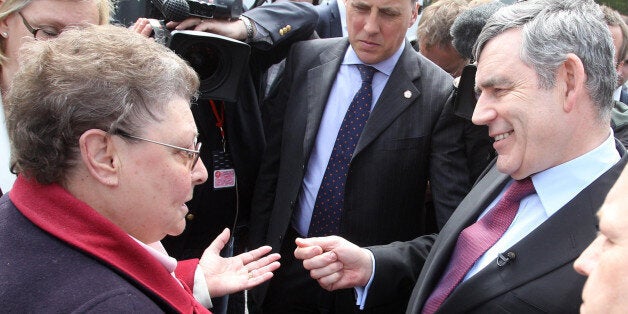 The woman famed for bringing Gordon's Brown's 2010 election campaign to its knees revealed who she's backing to succeed Ed Miliband as leader of the Labour Party.
Gillian Duffy, a 71-year-old pensioner from Rochdale, told the Daily Mirror she would throw her weight behind shadow health secretary Andy Burnham.
The retired town hall worker also claimed that a Jeremy Corbyn-led Labour would consign her beloved party to the opposition benches for decades to come.
On the Islington MP, she said: "I can't believe that someone as left-wing as him is front-runner, he'll take us backwards, not forwards.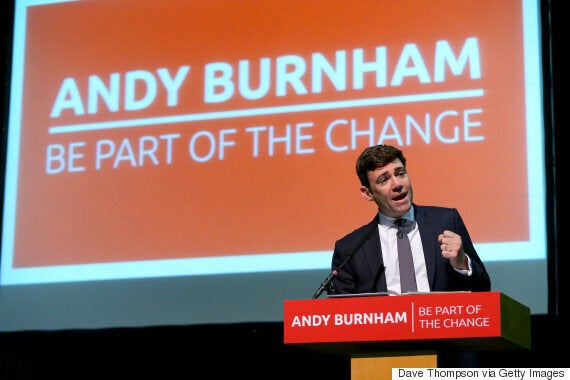 Burnham delivers a State Of The Leadership Race speech at the Royal Armouries Museum in Leeds on July 28
"We can't go back to left-wing days, we've got to win back the so-called middle classes if we are to become electable.
"It doesn't make sense. Blair was a great leader and could easily have served three terms. I hope it's not too late for everyone to see sense."
Duffy rose to prominence in 2010, when she accosted then Prime Minister Gordon Brown campaigning in Rochdale, complaining about immigration levels putting pressure on public services.
She was branded a "bigot" by Brown, speaking to an aide immediately after the incident, when he believed his microphone was off.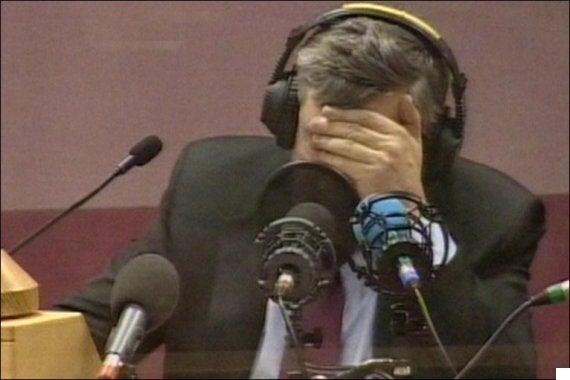 Gordon Brown holds his head in his hands after having the "bigot" comment replayed to him in a radio studio
Jeremy Corbyn is ahead in the battle to lead Labour after a YouGov poll published last week tipped the backbencher to nudge a win by six percentage points over Duffy's favourite, Burnham.