Sinitta's much-awaited episode of 'Safeword' aired on Thursday night - and we can see now why she was so upset about it.
The 'So Macho' singer and right-hand woman of Simon Cowell made headlines earlier this month, after taping an appearance on ITV2's latest outrageous panel show, which sees a team of comedians laying into celebrity guests, until they use a pre-determined 'safeword' to get them to stop.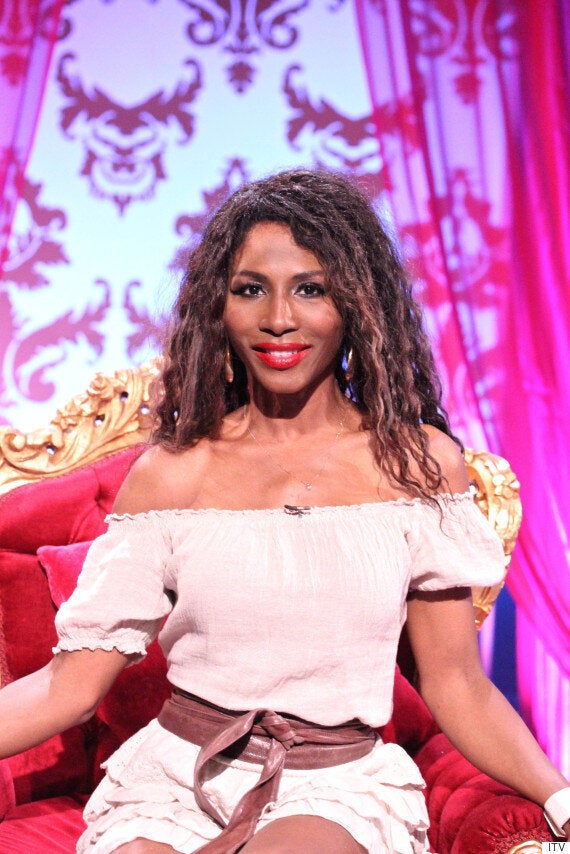 During filming, several mysterious and crass tweets appeared on her Twitter page - which have since been deleted - containing crude comments about 'X Factor' judge Cheryl Fernandez-Versini's eating habits, and her past relationship with Simon Cowell.
Over the course of the episode, comedian Katherine Ryan also accused Sinitta of "whoring herself out", remarking: "To Sinitta a wardrobe malfunction is any time we can't see your knickers, there is enough oil on your skin to make the next season of 'Love Island'.
"Are you on 'Love Island' by the way? Or is that the only ITV show you won't whore yourself out for?"
Sinitta's safeword - 'Bradnips' - also alluded to Brad Pitt, who she dated in the late 1980s.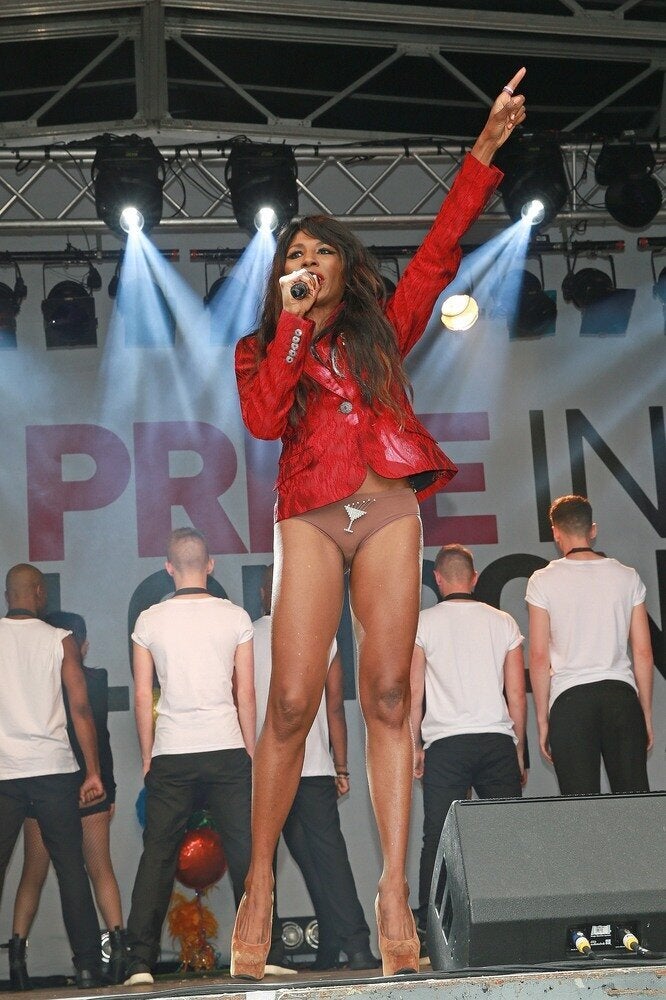 Sinitta At London Pride
Related