It looks like Google is finally replacing the Nexus 5 with an all-new model for 2015. Leaked images by nowhereelse.fr show what appear to be a phone case for the new smartphone.

While Motorola took over the mantle of producing Google's smartphones for a short period with the Nexus 6 it appears as though the search giant is heading back to LG to try and replicate the success it had with the Nexus 5.
The Google Nexus 5 was without doubt one of the best Android smartphones ever made. Made by LG and released by Google as the first major flagship for the Android operating system, the Nexus 5 was cheap, powerful and above all else, well made.
While it suffered from a particularly average camera, the phone's large Full-HD screen and small bezel made it a fan-favourite along with its powerful processor and thin body.
Google is also reportedly teaming up with Huawei to help them produce another phone, potentially as a replacement for the Nexus 6.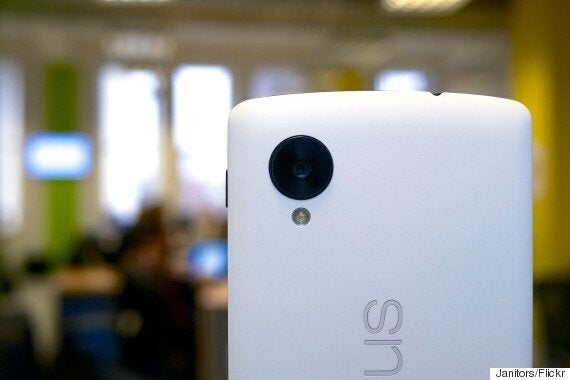 Google Nexus 5 2015 Specs
Little is known about how powerful Google's new flagship phone will be however we can hypothesise that it'll almost certainly come running the latest version of Snapdragon's 810 processor which means high-power and low-battery consumption.
While there have been concerns with the Sony Xperia Z4+ that the 810 can get incredibly warm during high-intensity tasks, LG has always had a fairly solid reputation of making sure its phones don't overheat so this is unlikely to be problem.
In terms of screen size it would seem reasonable to assume that the new Nexus 5 will remain in keeping with its namesake by offering a 5-inch screen.
This also has the added benefit of giving Google a good range of options to rival Apple's iPhone 6 and iPhone 6 Plus, both of which have screen sizes of 4.7-inches and 5.5-inches respectively.
Google Nexus 5 2015 Android Operating System
Focusing heavily on bug fixes and streamlining, Android M will be focused around Google's new automation features including Google Now on Tap.
Android M will integrate Google Now within apps allowing users to ask contextual questions about what's on the screen or playing through the speakers with the smartphone intelligently knowing that you're referring to that content.
For example: You're playing a song by Tom Jones, and then ask Google Now "Where was he born?", Google knows you're talking about Tom Jones and will then give you the relevant answer.
Still in the developer stages, it would seem logical that Google's next Nexus phone will be the flagship for Android M.
Google Nexus 5 2015 Release Date
If Google is looking to take on Apple head-on then it'll need to launch its new smartphones before or around October. With the iPhone 6s reportedly arriving in just a few months, the company will surely want to make sure that customers have a rival should be start looking for an iPhone alternative.
Popular in the Community