Screams of terror can be heard as passengers on a malfunctioning ride were left dangling from an elasticated cord, in a freak theme park accident.
The slingshot ride - also known as a 'reverse bungee' - was attached to the machinery by two cords, when one came loose, flinging the attached the car into the air at the Luna Park in France.
A 24-year-old woman was injured and suffered a broken leg in the accident according to local news sources.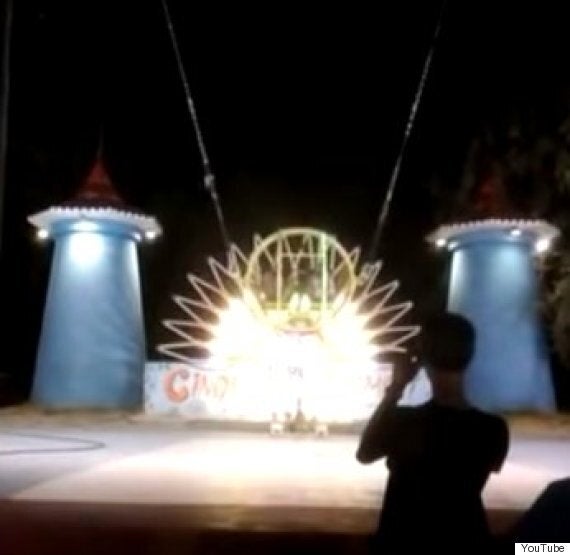 The moments before the slingshot became loose
Currently theme park officials are blaming the accident on a "manufacturing defect" in the elastic and an investigation has been launched.
The terrifying video, captured by an unknown onlooker on the 7th August, has now been viewed on YouTube over a million times.
This not the first time that a slingshot ride has malfunctioned. A similar incident occurred at a theme park in Wisconsin last month.
The rides' elastic cable snapped as a 13-year-old boy and a woman prepared to be catapulted into the air.