Dozens of people have been evacuated from a rollercoaster at Alton Towers after a power outage caused the ride to halt midway.
Passengers were placed into safety harnesses and helped from the rollercoaster TH13TEEN in an operation on Friday afternoon at the Staffordshire theme park.
A spokesman for the firm said no one had been injured and that he expected the 65ft high ride would reopen once power was restored.
13 is stuck still after 30mins. Rita, pinball, smiler all closed #altontowers #13 pic.twitter.com/GAmA7JFMoq

— Joel Hinchcliffe* (@joelhinchcliffe) July 3, 2015
13 ride has broke down with people on it #AltonTowers #13 pic.twitter.com/TuypYoh2XR

— Darren beanie Healy (@darrenlh81) July 3, 2015
Thirteen broke down, once again #altontowers pic.twitter.com/LDrj2fM8ti

— ells (@ellablackiex) July 3, 2015
People being evacuated from thirteen lol #AltonTowers pic.twitter.com/4eh9EAIOAM

— Jack Searle (@jackrsearle) July 3, 2015
He added: "Following a temporary loss of power at TH13TEEN, guests were taken off the ride. Alton Towers Resort staff followed the established procedure to ensure everyone was helped off safely."
Alton Towers bills TH13TEEN as the world's first freefall drop rollercoaster, with a top speed of 42kph and a G-Force of +3.2G.
Online literature states the ride: "Has been dubbed a 'psychoaster' as it creates a new level of psychological fear!'"
Up to 1,400 people are able to ride TH13TEEN every hour.
In 2013 dozens of passengers were trapped on the ride for two-and-a-half hours after a "technical issue".
On Thursday four guests at the park were checked by medics after two carriages on the Sonic Spinball ride collided.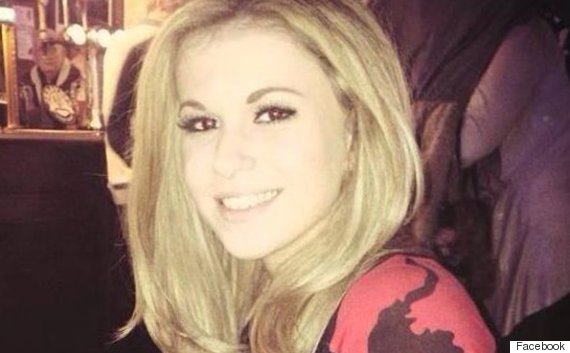 Alton Towers victim Vicky Blach had her leg amputated after the Smiler crash last month
And on Wednesday a further breakdown saw dozens of rollercoaster passengers stranded mid-air when Air broke down mid ride as temperatures climbed to 35C.
The beleaguered park also saw two monorail trains come to a halt on the same day at 17.25pm, leaving 80 people trapped inside the carriages for an hour.
The latest incident comes just a month after a crash at the same park on the Smiler ride which left five people seriously injured and saw two women have legs amputated.
A total of 16 people were hurt when the carriage they were in collided with an empty one that had come to a halt on the track ahead of them. The £18m ride may never reopen.
SEE ALSO: