We're not sure what they've been putting in the coffee at the 'Good Morning Britain' studios lately, but it seems a week doesn't go by without some random behaviour from one of the show's presenters.
Susanna even treated Ben to a little head stroke whilst he was down there.
"Can you just scratch my head like that? Come on," Ben asked Susanna.
A giggly Susanna replied: "Am I allowed to do this?"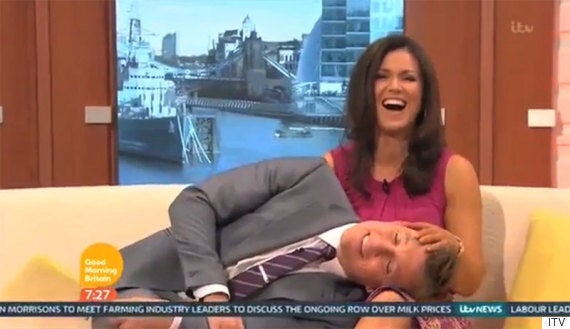 Ben was actually imitating a German Shepherd dog (stay with us) during an interview with guest Colleen Ferguson, whose dog, Inca, detected she was suffering from cancer.
The pooch managed to identify Colleen's lung cancer from the smell of her breath.
Colleen explained: "She's a very vocal, very noisy, very lively dog but all of sudden she would jump and become really still."
When Colleen went to see her GP, a cancerous golf ball-sized tumour was discovered in her left lung.
Fortunately, the tumour had not spread further and was found at an early stage, thanks to Inca.
Because the ITV daytime show is broadcast live, producers were forced to quickly cut to pre-recorded footage to fill in the gap, while the presenters and crew were led out of the studios.
Honestly, there's never a dull moment in Susanna Reid's world, as the gallery below proves...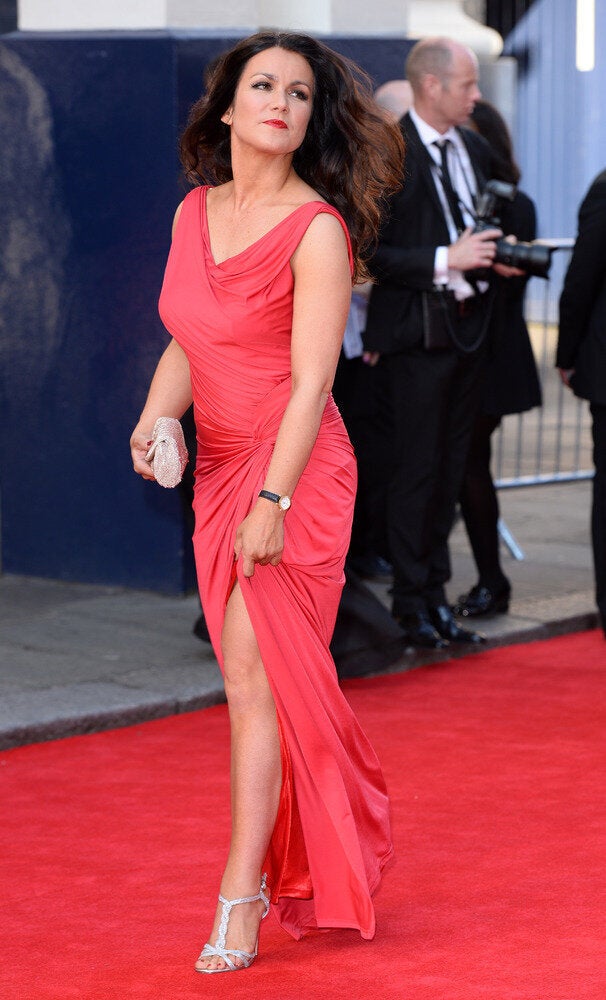 11 Moments Susanna Reid Won At Life
Related