A schoolgirl has narrowly escaped death after a woman pulled her off the tracks of an oncoming train.
The incident occurred as the girl dropped what appears to be a hula hoop onto the tracks. CCTV shows her attempting to retrieve the toy, then struggling to climb back to safety as a train began to pull into the station.
As the train began to roll towards the child, a woman wearing a purple head-covering, ran over and pulled her from an almost certain death.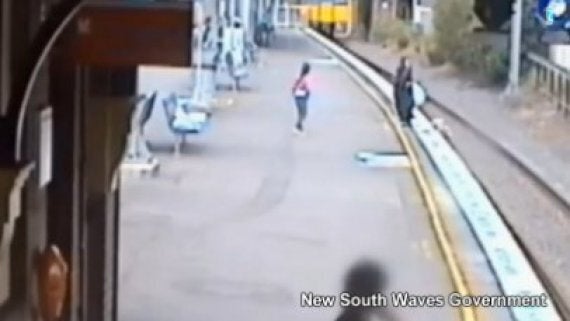 The girl was saved, moments away from a near death
No one was injured in the dramatic event.
The footage illustrates the dangers of trespassing onto railways and the video was released in line with a new campaign to keep people safe.
Sydney Trains Chief Executive Howard Collins said in a statement: "Trespassing on the tracks is a major issue.
"Every year around 4,000 people trespass on the tracks for a range of reasons from taking shortcuts to committing graffiti vandalism.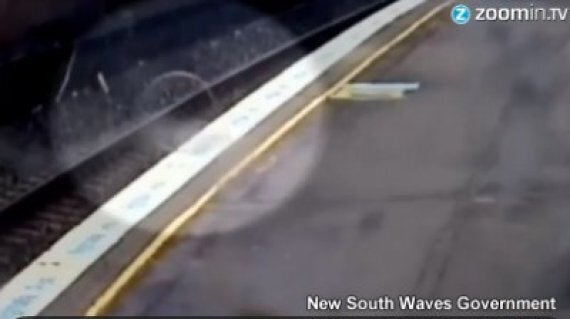 The school girl had dropped what appears to be a hula hoop onto the tracks
"We do as much as we can to keep our customers safe, including more than 10,000 CCTV cameras monitoring the network, station announcements and campaigns such as this one."
Popular in the Community