It's proving to be an historic year for women's sport. So before our attention is completely swallowed up by the mounting anticipation of Rio 2016 (#1yeartogo), now seems like a good time to reflect on the significance of 2015's female sporting success stories so far.
Kicking off with the England women's football team, the Lionesses marked a new dawn for the sport at this year's Women's World Cup when they achieved the best performance by a senior England side since the 1966 World Cup defeat against Germany.
And while women's cricket fans might still be smarting from last week's England disapointment at the Women's Ashes, even that cloud had some significant silver linings. This year's Series was not only the first to see the England women's cricket team compete as centrally contracted professional cricketers – but also the first to have every single ball broadcast live, thanks to Sky Sports.
Crucially, that wasn't the first media coverage triumph of the year. The first-ever live broadcast of the women's Boat Race in March marked a pivotal moment in the history of women's sport. Clare Balding, who has been the face of horse racing coverage for the best part of two decades, even snubbed the Grand National in favour of covering the event.
Speaking to a fan who questioned her on the decision, Balding said "For the record, the Grand National doesn't need my help, women's sport does."
And her "help" has certainly been unwavering this year. Continuing to campaign tirelessly against gender equality in sport, the retired jockey has also backed numerous campaigns that aim to boost women's sport at the grass roots level.
One such campaign This Girl Can depicts 'real' women of all shapes, sizes and fitness levels embracing sport in all their sweaty, jiggling glory – and has been a resounding success. Even Nike has taken an inspirational 'real woman' tack with its Better For It campaign. We defy you to watch either film without being moved -- or feeling compelled to move.
With so much positive buzz around women's sport, now is the perfect time for specialist charities, such as Women in Sport, to push their campaigns.
"With less than a year to go until Rio 2016 and the country's sportswomen a real driving force behind elite success in so many sports, now is an incredibly exciting time for women's sport in the UK. From the launch of This Girl Can in January to the current Netball World Cup, women's sport may never have been higher on the agenda," a spokesperson from Women In Sport told HuffPost UK.
"For Women in Sport, this is a great opportunity to press ahead with our mission to transform sport for the benefit of every woman and girl in the UK; in the coming months we'll be publishing new research into sport in school, women in leadership and the way sport engages with women to help translate profile into real, sustained progress for women's sport at every level across the country."
From women who have fought to gain a place at the top table to those campaigning against gender inequality in sport to athletes who have risen to the top of their game in the face of adversity, there are more inspirational women in sport today than ever before. Here are just a few of our favourites...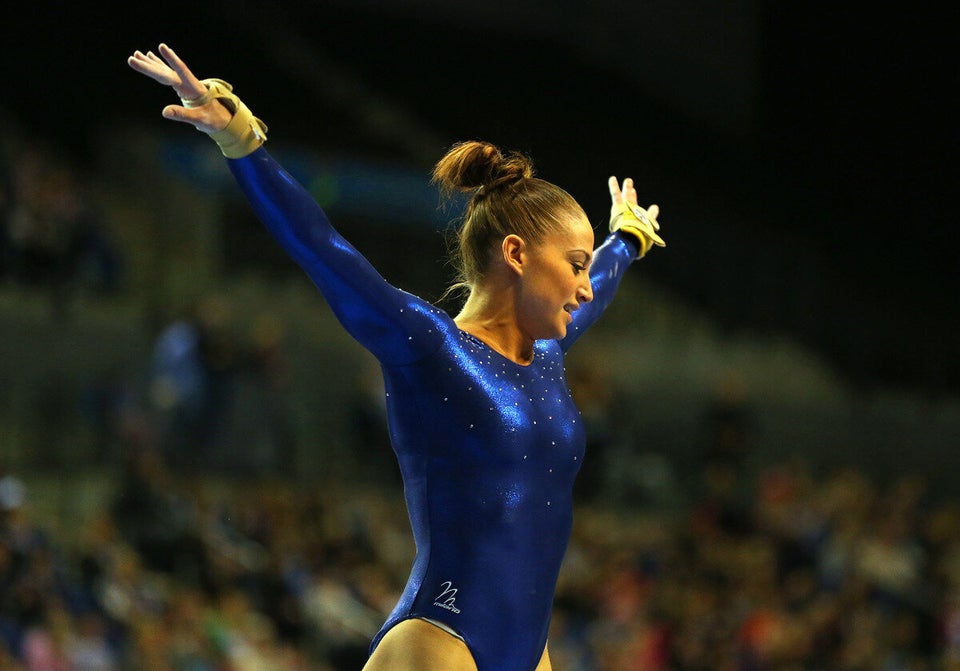 Inspirational Women In Sport 2015