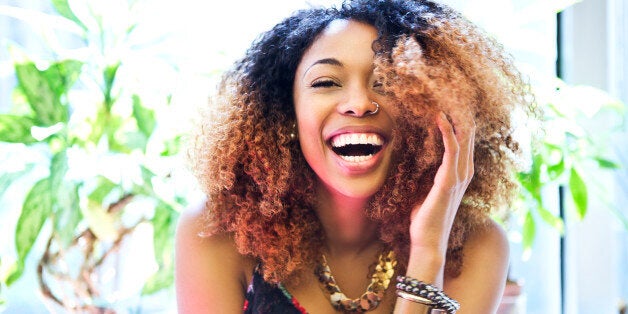 Flicking through Google images after searching 'beautiful skin', the distinct lack of diversity on offer is pretty astounding.
Numerous white models stare back from the screen with perfectly whitened teeth - all advertising some kind of beauty product.
But where is the representation of dark skin - specifically black women, Asian women and those of mixed ethnicity? There is none. And that's precisely why the social media trend #FlexinMyComplexion has taken off.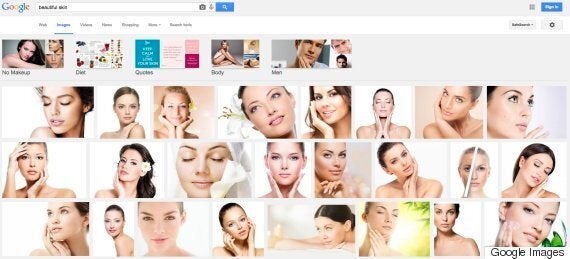 People have taken to Facebook and Twitter to air their frustration at narrow beauty standards.
By tweeting photographs of themselves with the hashtag #FlexInMyComplexion, these women and men are setting out to prove that white skin is not the only kind of complexion that is beautiful.
So far it has generated an incredibly positive response. But there are still some who aren't happy with #FlexInMyComplexion.
Beauty blogger for Lotions, Potions & Me, Segun Garuba tells HuffPost UK Lifestyle that she doesn't believe the campaign is "racist".
"Diverse beauty and the representation of different ethnicities is an area that is extremely under-represented in the mainstream beauty industry," she says.
"And although there has been some movement for more inclusive beauty across the media and brands, such as with Rihanna for Dior's Secret Garden campaign, Lupita Nyong'o for Lancôme and Neelam Gill for Burberry, there is still a long way to go.
"The hashtag was inspired by the artist Kameelah Jahan Rasheed and when I look at both her artwork and a large number of the posts by the women who are using the hashtag, I don't believe it's in any way meant to be racist."
She adds: "Instead I believe that a group of women who do feel they are under-represented by the beauty industry are using it as an opportunity to not only showcase, but to also celebrate, their skin tones.
"They are not proposing that by the use of the hashtag it means other skin tones are not beautiful, but instead are using it as a way to unapologetically embrace their beauty even if the industry won't and thereby empower other women to believe that their skin tone is also beautiful."
Another blogger, Natalie Clue, from Beauty Pulse London says: "The standard of beauty has been dictated by the 'blonde, blue-eyed bombshell' since the dawn of the American movie and the rise of the beauty industry in the early 1900s.
"It is a travesty that over 100 years later, those with a brown complexion are still deemed as 'less beautiful'.
"I believe that the media, especially the beauty and fashion industries, have to take responsibility for perpetuating this notion. But I am buoyed by the fact that social media is giving women the power to craft and correct the narrative."