North Korean leader Kim Jong-Un has reportedly ordered his frontline troops to be fully ready for war, following yesterday's escalation of aggression.
South Korean news agency KCNA reported that Kim declared a "semi-state of war" at an emergency meeting on Thursday night.
The agency said that Kim ordered troops to be "fully battle-ready to launch surprise operations" from 5pm local time on Friday.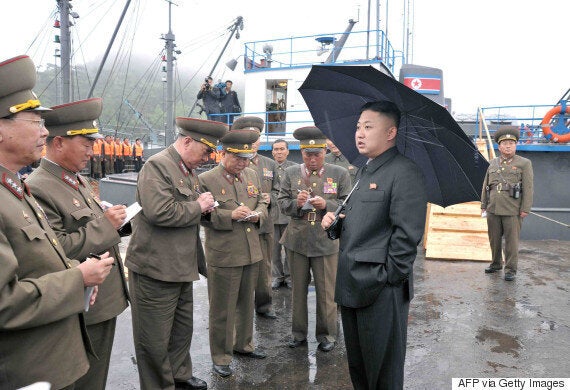 Kim Jong-Un has reportedly ordered troops to be 'ready for war'
Such fire has not been exchanged between the two countries since March 2014.
According to Sky News, North Korea denied provoking any exchange of fire.
North Korean Central Television said: "Commanders of the Korean People's Army were hastily dispatched to the front-line troops to command military operations to destroy psychological warfare tools if the enemy does not stop the propaganda broadcast within 48 hours and prepare against the enemy's possible counteractions."
Although South Korean homes near the western border with the northern state were evacuated, no casualties were reported.
There was some confusion over how serious this latest increase in aggression actually is, given that the two countries are still officially at war because the 1950-1953 war ended in armistice rather than an official peace treaty.