North Korea has threatened to leave no American alive should there be a second war on the divided Korean peninsula. The bellicose threat came from officials marking Monday's anniversary of the armistice that ended fighting in the Korean War 62 years ago. Should there be further conflict, no one would be alive to sign the surrender, they added.
Pyongyang and other cities around the state were bedecked in bunting as North Koreans flocked to patriotic gatherings to mark the anniversary of the July 27, 1953, agreement that brought the three-year Korean war to an end with an armistice, not a peace treaty.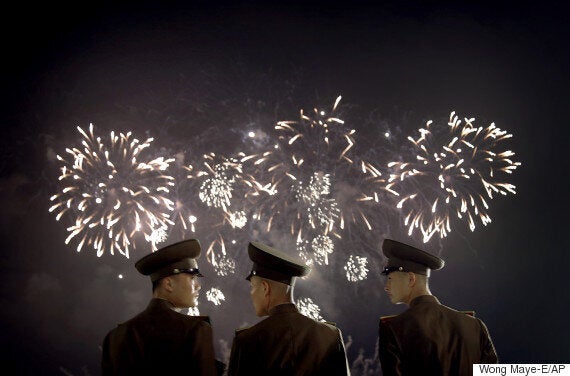 North Korean soldiers watch as fireworks explode, Monday, July 27, 2015, in Pyongyang, North Korea as part of celebrations for the 62nd anniversary of the armistice that ended the Korean War
North Korean officials took the opportunity to offer the customary anti-US rhetoric while calling on the beleaguered nation to prepare for a final showdown with Washington. The anniversary is hailed in North Korea as a victory over the US, which fought with the South Koreans and UN allies against the North's forces, supported by China and the Soviet Union.
"Gone forever is the era when the United States blackmailed us with nukes; now the United States is no longer a source of threat and fear for us and we are the very source of fear for it," he said in the speech, the text of which was broadcast on North Korean television.
At a separate gathering held Sunday, Korean People's Army General Pak Yong Sik, the country's new defense minister, said that if the United States does not abandon its hostile policies toward Pyongyang and provokes another war, the North is prepared to fight until "there would be no one left to sign a surrender document."
"It is more than 60 years since the ceasefire on (the) land, but peace has not yet settled on it," he told the meeting, which included high-level officials, veterans and diplomats stationed in Pyongyang. "The past Korean War brought about the beginning of the downhill turn for the US, but the second Korean War will bring the final ruin to US imperialism."
The anniversary brought a festive atmosphere to the capital, with citizens using the holiday not only to show their patriotic pride by laying flowers before statues of North Korea's first president Kim Il Sung and his son, Kim Jong Il, but also to enjoy the warm summer weather at parks and ice cream stands.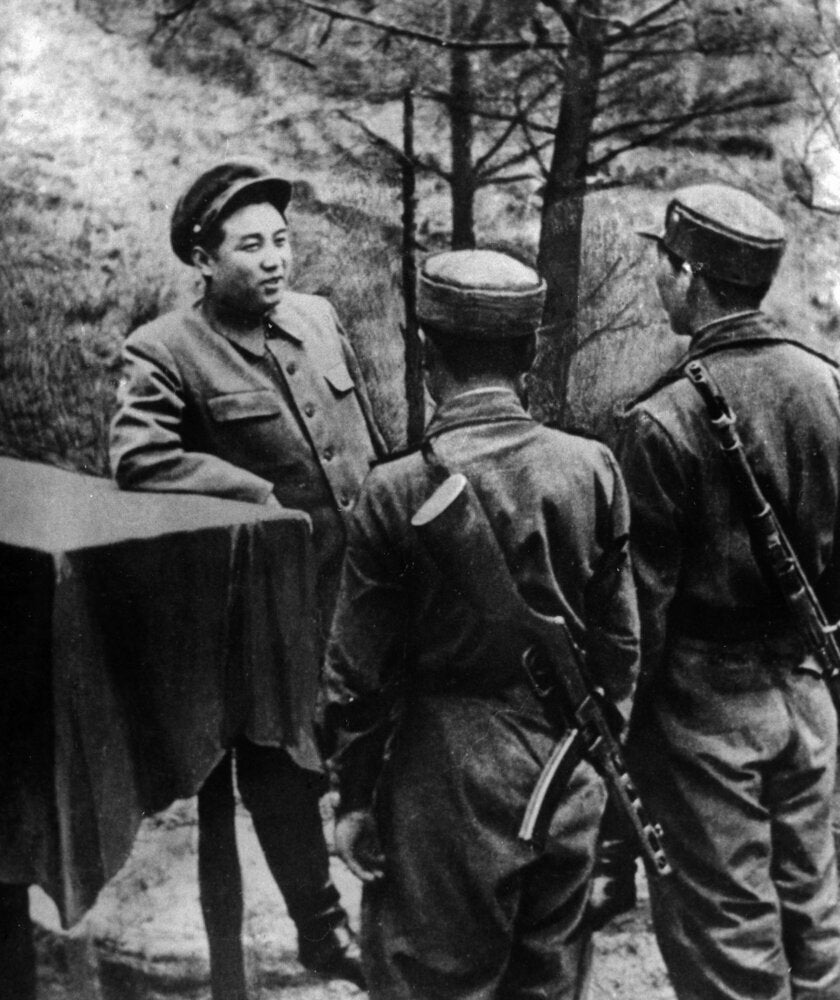 North Korea's Craziest Threats