German Chancellor Angela Merkel has strongly condemned a group of violent anti-refugee protesters who injured dozens of police officers in clashes outside an asylum seekers' shelter earlier this week.
Merkel was heckled on a visit to the recently-opened centre by far-right activists who chanted slogans such as "traitor, traitor" and "we are the mob" at her.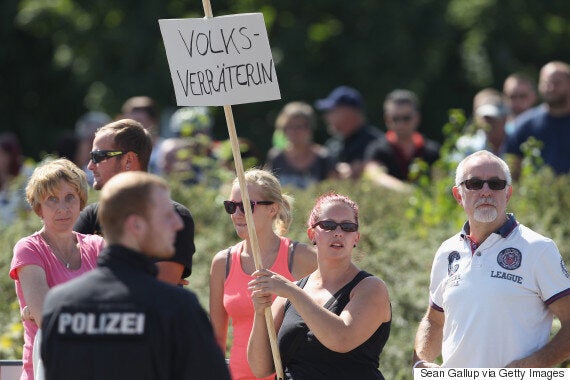 Protesters with a sign that reads 'Nation Traitor'
She was met by Saxony state premier Stanislaw Tillich before holding talks with refugees and centre-workers, but met hostility on arrival.
Demonstrators booed and heckled her, jostling with police to protest the number of desperate migrants fleeing their home countries in search of refuge.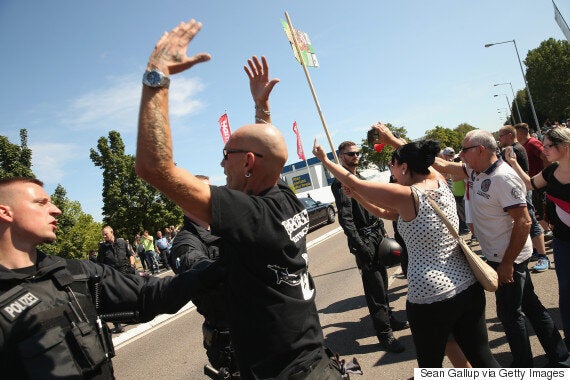 Angry protesters clashed with police
Merkel later hit out at her critics, describing violent campaigners behaviour as "abhorrent" and "shameful".
Her visit came after she made comments condemning neo-Nazi protests that took place outside the same centre over the weekend.
Germany has said it expects 800,000 applications for asylum by the end of 2015.
Popular in the Community