Everyone knows that the best part of 'The X Factor' is the auditions - more specifically the bad ones - and as the 12th series hits our screens, fans are braced for more bizarre, bonkers and downright awful try-outs.
Since the show first hit our screens in 2004, the audition room and arena has played host to a plethora of colourful acts, many of them believing themselves to be the next Madonna or the UK's answer to Michael Jackson.
Sadly for them - but luckily for us - someone forgot to tell them they couldn't sing, thus providing many moments of TV gold as they (try) to belt out a tune for Simon Cowell and co.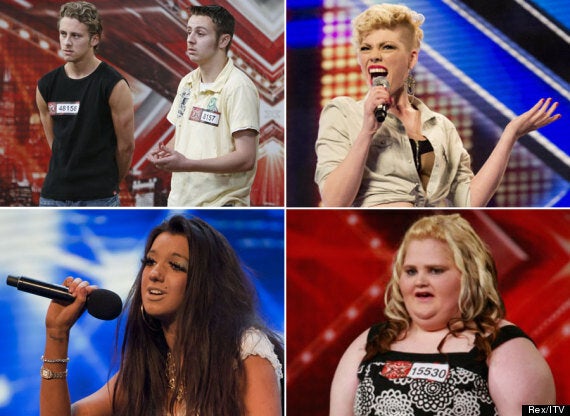 Just some of the less, errrm, talented 'X Factor' auditionees
In honour of the new series kicking off, we've rounded up 30 of the worst auditions EVER in our video gallery below to get you in the mood. We challenge you to get through it without laughing...