Four years after quitting Rupert Murdoch's News Corp with a £16million pay off, Rebekah Brooks is to return to the organisation as chief executive of its UK division.
According to the Financial Times, the return of Brooks, who was cleared in last year's phone hacking trial, will likely be announced in September. Once the grande dame of Murdoch's UK operation, Brooks edited both The Sun and the now-defunct News Of The World during her first tenure.
Following the 138-day trial, the 47-year-old was cleared of all charges, with the Press Association reporting growing speculation in recent months that a return to the company was imminent.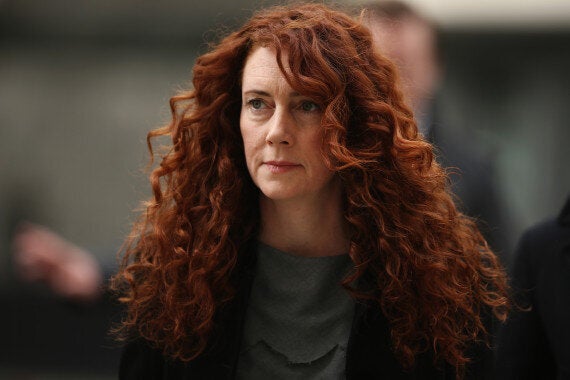 Former News International chief executive Rebekah Brooks, arrives at the Old Bailey on March 31, 2014 in London, England
A spokeswoman for News Corp told PA: "As we have said before, we have been having discussions with Rebekah Brooks and when we have any announcements to make we will let you know."
The appointment is likely part of a News Corp reshuffle that could see The Sun's current editor David Dinsmore moved upstairs. According to the FT, Tony Gallagher, currently deputy editor of the Daily Mail, is favourite to replace him.
Reacting to the news, the campaign group Hacked Off, which represents victims of phone hacking, said bringing back Brooks would be a mistake. Evan Harris, Joint executive director of the group, said: "This is a major misjudgement of the public's mood by a company still ethically out of control."