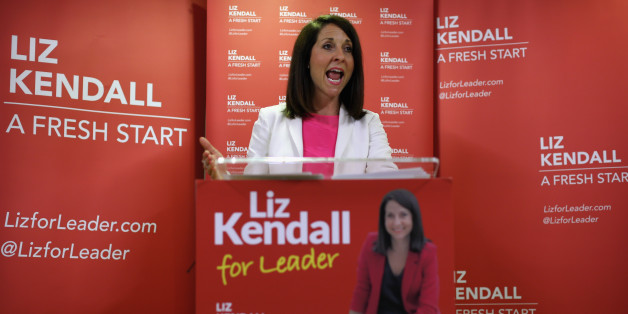 Dan Kitwood via Getty Images
Labour leadership hopefulLiz Kendall seems to be the only candidate enjoying the election, having shrugged off a sexist tweet in the latest example of her getting sassy with her trolls.
Kendall is polling fourth of the four candidates and has complained about "vitriolic" bullying she has suffered in an increasingly bitter contest.
But when someone on Twitter posted "What would really get the electorate going is if that Liz Kendall just flashed her tits a bit," she showed she's retained her sense of humour.
"Now why didn't I think of that?" she said, quoting the tweet to her 37,000 followers.
Now why didn't I think of that? https://t.co/dlITZHkSZt

— Liz Kendall (@leicesterliz) August 29, 2015

The tweeter swiftly switched his account to private, presumably hoping to block out a stream of people pointing out how horrendous his sentiment was. Only the user's followers are able to view his tweets, although his profile is emblazoned with a poorly Photoshopped image of Ed Miliband, Owen Jones and a several other left-wing figures in the 1987 Stanley Kubrick film 'Full Metal Jacket'.
SEE ALSO: