Eurostar and train services in Hungary are facing fresh chaos after having been hit by the growing migrant crisis gripping Europe.
Swathes of tourists departing for Britain from France faced major rail disruption on Wednesday, while authorities in Budapest turned thousands of refugees away from the city's main station in unprecedented scenes.
The travel meltdown over migrants came as a senior aide to German Chancellor Angela Merkel warned Britain its attempts to reform ties with the EU would be severely damaged if it did not fairly shoulder the responsibility of taking in those fleeing persecution.
Merkel has previously confirmed she will accept 800,000 asylum seekers in Germany this year, a far cry from the fewer than 1,000 Syrians Downing Street said the UK would muster to home back in June.
But reports of trespassers on the tracks and on trains outside the French port town of Calais on Tuesday night affected hundreds of holiday-makers, seeing some Channel Tunnel services delayed or cancelled outright.
Eurostar tweeted concerned passengers, who were left stranded both inside and outside the tunnel after trains were halted, saying there were trespassers on the tracks at Calais and adding that authorities were working to remove them.
One Twitter user commented: "If being stuck on Eurostar for hours without aircon, listening for footsteps on the roof, sounds scary - imagine being the one on the roof."
According to reports in The Telegraph passengers threatened to "smash the windows" of the Eurostar overnight not far from the French side of the Channel Tunnel, after spending hours in the dark with no air conditioning, and no information from authorities.
Frédéric Bruel, a French passenger, told France Info radio: "I saw people who were finding it hard not to totally go off the rails. Some people started screaming and threatening to smash the windows. It must have been 35C in there.
"And all this time, we were just four minutes from the Calais-Frethun train platform. I was told by rail staff once we finally got to the station that we were locked in this train, whose doors were shut mechanically and impossible to open – imagine if there had been a fire – because those in charge were scared that that if they opened the doors, then migrants would try and make the most to get into the train."
Worse scenes were pictured in Hungary, after police who turned away thousands of fare-paying refugees headed for Germany effectively created a 2,000-strong migrant camp outside the country's biggest rail station.
Those denied entry on to trains, some who had been gathering since for up to six hours, erupted in protest when they were funneled back out into Budapest station's courtyard, chanting: "Go free! Go free! Go free!" and "Merkel! Merkel!"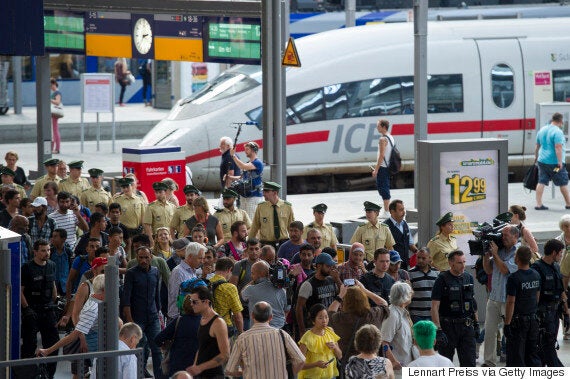 Above, migrants turned away from trains;
below, thousands left stranded in Hungary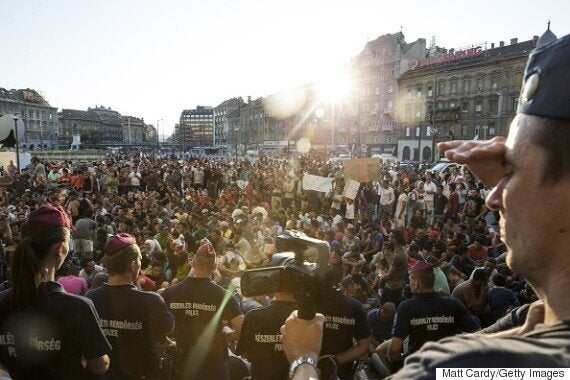 Following the news, a spokesperson for the Chancellor's CDU/CSU alliance issued a stinging smackdown to David Cameron, suggesting his unwillingness to take in more refugees could hurt plans to renegotiate Britain's relationship with the EU.
Stephan Mayer claimed Britain's insistence that it is "out of the club" in sharing the burden of the thousands of refugees entering Europe could harm its relationship with Germany and thwart the Prime Minister's ambitions to win back powers from Brussels.
Mayer added that Britain need to help ease the "huge humanitarian catastrophe" or Mr Cameron could face losing support for his renegotiation plans.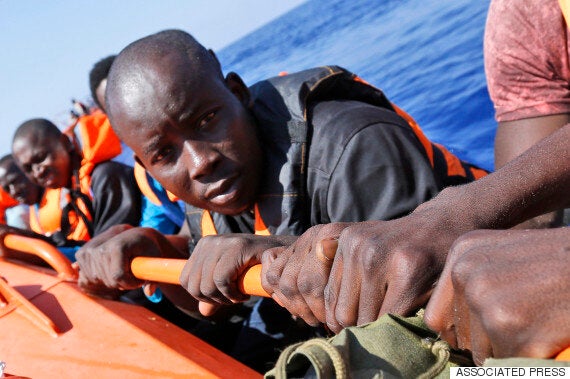 Migrants have faced significant hardship on their journeys to Europe
The home affairs spokesman told the Times: "If the British Government is continuing to hold this position that Great Britain is out of the club in this big task in sharing the burden, certainly this could do some harm to the bilateral British-German relationship, and certainly also to David Cameron's ambitions to be successful in the renegotiation.
He added: "I have always had sympathy and understanding for the British role in the EU and the demands for renegotiation.
"But we are now in such a huge humanitarian catastrophe, I do not have any sympathy or understanding for one-country-orientated positions."
His comments came as Labour leadership-hopeful Yvette Cooper called for Britain to open its doors to more refugees from Syria, arguing it should be possible to take some 10,000 people seeking asylum.
Story continues below slideshow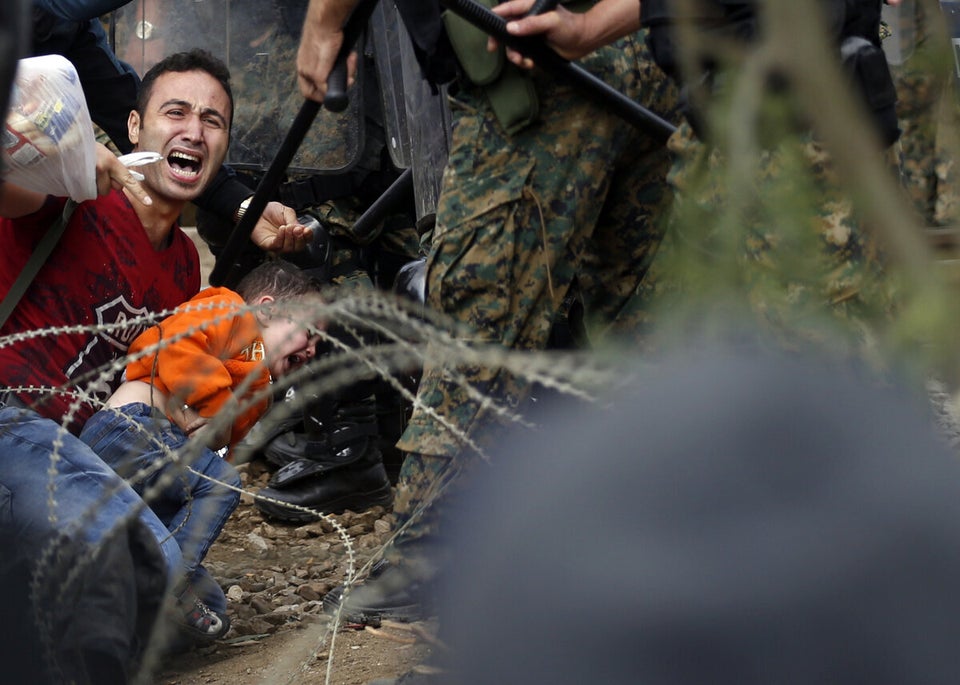 Migrants Gassed On Greek Macedonian border
The shadow home secretary said that failing to offer sanctuary to people fleeing the "new totalitarianism" of Islamic State was "immoral" and "cowardly", and urged the Government to exclude refugees from its target to reduce net migration below 100,000 a year.
She called on the Government to summon a national conference to determine how many places can be offered to refugees from Syria and the Mediterranean.
Related