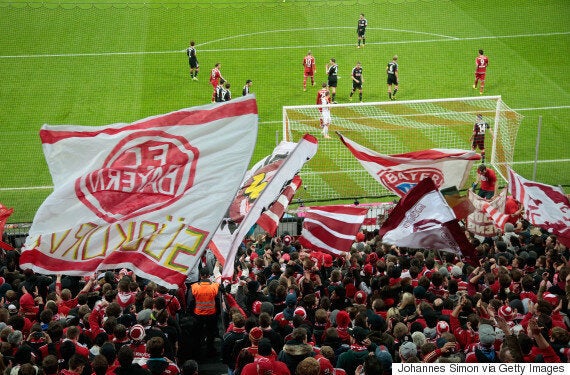 The German champions will donate 1 million Euros to help the refugees
Former national player and current club CEO Karl-Heinz Rummenigge said "Bayern sees it as its social responsibility to help the refugees."
The five times European champions will show their support for the displaced Syrians at their next home game on the 12th September, each player to line up holding the hand of a German child and a refugee's child.
Last weekend, banners were unfurled at grounds around the Bundesliga in support of the refugees.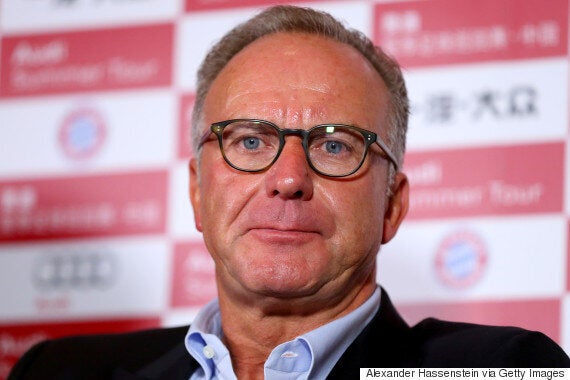 Karl-Heinz Rummenigge looks on during a media conference at the team hotel during the pre-season tour of China
On Thursday, Scottish giants Celtic said they would share the proceeds from Jock Stein 30th Anniversary event this weekend to help the Syrian cause. Chief Executive Peter Lawwell said: "Having seen the effects of this humanitarian crisis unfold in recent days, we felt as a club we should help in any way we can."
The Guardian reported on Thursday that some English supporters' clubs are planning to unfurl "refugees welcome" banners at forthcoming matches. Aston Villa and Swindon Town became the first two fan groups to follow the lead of German clubs, a move backed by former Aston Villa striker Stan Collymore.
Related