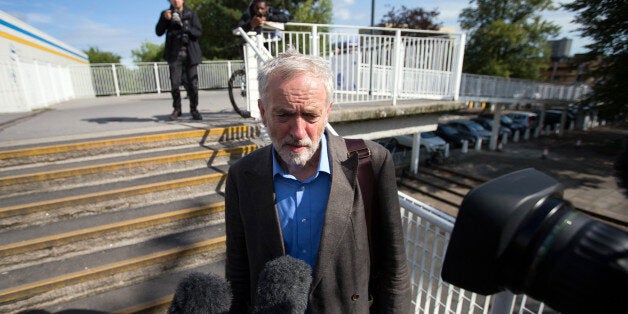 The BBC has refused to disclose the number of complaints it received from viewers following the Jeremy Corbyn Panorama special which aired on Monday evening.
Ofcom says it received six complaints questioning the programme's 'due impartiality' but said this is an issue for the BBC and BBC Trust to adjudicate.
However, because some of those expressing their anger did so while publicising the telephone number and postal address of the BBC's complaints department, the corporation has now refused to say exactly how many people have filed objections.
Monday's Panorama framed the rise of Corbyn as a response to the party's crushing electoral defeat at May's general election.
Reporter John Ware took to the skies to demonstrate the extent of Labour's electoral misfortune, before sitting down with various figures from across the party.
Ware spoke with other candidates, including Yvette Cooper, about Corbyn's campaign, and the programme conveyed the view that his election would present a challenge to the Labour party's chances in 2020.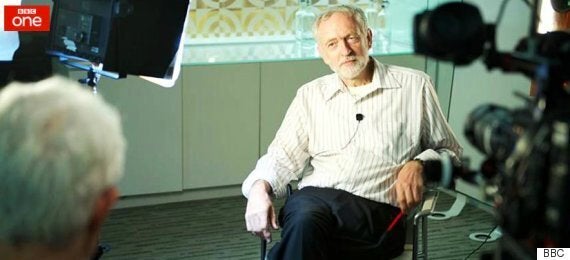 The programme included an interview with Corbyn
Ware sat down with Corbyn to question him on a variety of topics, including his attendance at events involving the Hamas group.
And the programme found Corbyn attended a conference which had included a call for Iraqis to engage in "military struggle" with foreign armed forces - including British troops - the BBC reported.
However, his fellow Left Labour MP Diane Abbott says an extensive interview she gave to the programme was not used in its final broadcast.
A BBC spokesperson told HuffPost UK: "Panorama examined the phenomenon of Jeremy Corbyn's rise to become the favourite for the leadership of the Labour Party, and the misgivings it has caused among senior party figures. It also clearly reflected the growth of support for his campaign within the party, union members and activists.
"Jeremy Corbyn was interviewed at length, Panorama was given behind the scenes access to his campaign and his views were reflected throughout."
The Corporation said it was not offering additional information on the number of complaints.
Related