Sophie Walker, the leader of the new Women's Equality Party, says she wants to change the perception of politics as "white men in suits, scoring points", and explained why raising her daughter who has autism autistic shaped her views.
Walker, a journalist for Reuters with 20 years of experience, was announced earlier this year as the head of the WEP, whose founding members include broadcaster Sandi Toksvig and author Catherine Mayer.
In a revealing video interview with The Female Lead, Walker said politics has become a word that means "distant people, usually white men in suits, scoring points. And I think if anything what I'd like to do, as a journalist coming to politics, is rewrite the story a bit, if you like."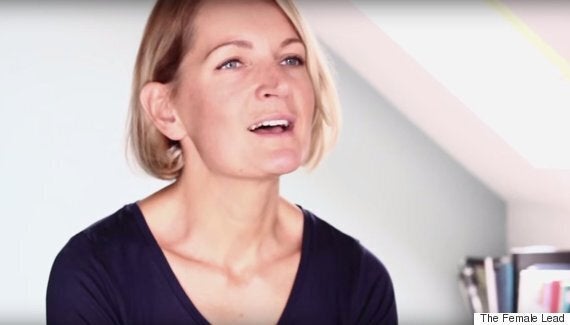 Walker explains what motivates her
The WEP, which will campaign for women's rights and equality, plans to field election candidates in 2020. It was founded by a team including Mayer, a former editor at large of Time magazine, who wrote the biography of prince Charles, Charles: The Heart of a King.
Walker called her role "the chance to be involved in a fantastic political adventure, with a very very serious purpose, which is to put equality for women, and thereby for men and many other people, back at the top of the mainstream political agenda."
Walker has a daughter Grace, who has autism, and writes about life with my daughter on her blog, Grace Under Pressure.
She campaigns for the National Autistic Society, something she will continue in her role with WEP.
"I felt that my daughter was unsupported and misunderstood when she was diagnosed with autism," she said. "Though that experience I became aware of how we're really not good at taking in, understanding, listening to, diverse voices."
Her work as a journalist has seen her report on business, politics and trade in Paris, Washington and London and from Iraq, Afghanistan and Pakistan.
"I think if you were to sit and consider the risks of everything you did, you'd never do anything," Walker said. "You just have to go forward and do it."
Speaking of what motivates her in life, she said she has always been "very conscious that we're really not here for very long" so aims to engage with every opportunity around her.
The broadcaster, who has been in charge for more than 220 episodes over 28 series, left the show in June to work for the party.
She told Radio 4's Woman's Hour: "I have made jokes over and over again about politics and you know this election I've had enough and I have decided that instead of making jokes about it I need to participate so I am involved in the founding of a new political party."
The Female Lead is a campaign that aims to promote "a more diverse range of female role models" in the media.
Related