'X Factor' reject Shianne Phillips has hit out at the show's producers, claiming her audition was fixed.
MORE 'X FACTOR':
Fans saw the aspiring singer fail to make it through to Bootcamp with her rendition of Whitney Houston's 'I Have Nothing', but she has now claimed that events actually took a very different turn to those shown on TV.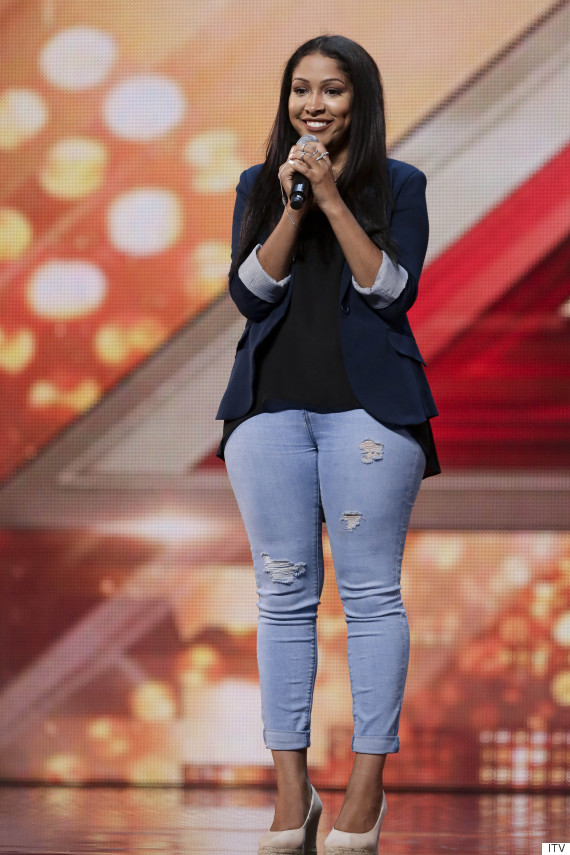 Shianne Phillips on 'The X Factor'
Speaking to FLIC, Shianne said the whole thing was "staged".
"They posted around 30 per cent of my performance, and it was edited to look entirely different from how it really was," she explained.
"I sang two songs and received four standing ovations. I was forced to sing the Whitney song and was told if I sang the song, I would get through. I had actually chosen four other songs instead.
"I received two standing ovations when I sang Homeless [by Leona Lewis], and the audience was booing Simon and Rita. The entire arena of 5,000 people were chanting, 'Shianne, Shianne, Shianne' for ages, along with, 'Say yes, say yes.'"
Rita Ora was seen in tears as she struggled with her decision to send Shianne home, having already been given a no from Simon Cowell.
She added: "Cheryl was going crazy, cheering and clapping over her head. She was saying, 'Yes, yes, this is it.'
"'X Factor'? It's more like Fix Factor."
An 'X Factor' spokesperson has since denied Shianne's claims, telling HuffPost UK: "Everyone who auditions in front of the judges is asked to choose 5 different songs that they'd be happy to perform and one of Shianne's choices was Whitney Houston's 'I Have Nothing'.
"We categorically refute any suggestion that Shianne's performance was distorted in any way and Shianne did not complain following the audition about any of the judges' comments, all of which were as seen on screen."
It's not the first time the show has been hit by controversy this series, as it was revealed that contestant Hannah Kilminster had previously performed on 'Britain's Got Talent', and with Simon's opera group Il Divo, despite claiming she had little experience singing.
It also emerged that girl group 4th Power had previously appeared on a talent show in South Korea, and had released a number of singles on iTunes.
LIKE US ON FACEBOOK | FOLLOW US ON TWITTER