That's the question I asked a plug socket earlier this week as I furiously tried to get my laptop the power it so desperately needed.
Just an hour previous Apple's CEO Tim Cook had stepped on stage and, courtesy of some graphs, a new phone and a shiny white pencil, proven that while the economy seemed determined to turn that smile upside down, Apple was having none of it.
The recent financial downturn in the technology sector is proving to be something of a conundrum for the market in general. Investors are panicking about stunted growth in the industry while listening to the few people who can say the word 'China' more than Donald Trump: Market analysts.
In case nobody got that message — everyone did, the email hit social media faster than Donald Trump saying China twice in a sentence — Cook then mentioned it in his opening speech during Apple's Special Event.
Growth has literally never been better says Apple, in case you don't believe us, here's a chart which shows not only how well we're doing.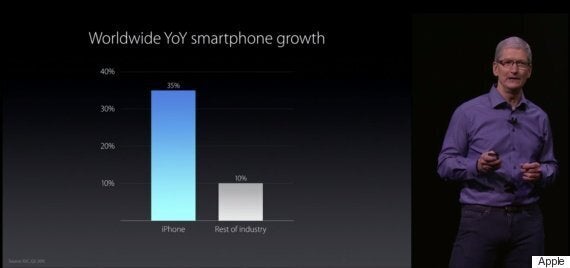 It was a ruthless graph but one that Apple felt it needed to do, its expansion into China has been enormous and Apple's own investment into the country's infrastructure has been massive.
In keeping with its new green policy the company has agreed to build a titanic solar grid that'll not only power local homes but go towards Apple's goal of becoming a company that's 100 per cent powered by renewable energy.
Ironically, renewable energy isn't cheap to produce, at least not up front, so Cupertino is going to have to invest some serious money overseas if it can even hope to reach that goal within the ambitious timeline it has set itself.
This investment along with all the stores it has built would be a fantastic waste of money if China goes base over apex.
Despite all of this and the evolving nature of the consumer tech market (decline in tablets, people still think smartwatches are a bit weird), Apple has managed to come out the other side with not only a response to both those questions but has done something it hasn't really done in a while: truly innovate.
Apple's return to form comes courtesy of a smartphone that looks identical in every way to the one you're probably holding. The iPhone 6s.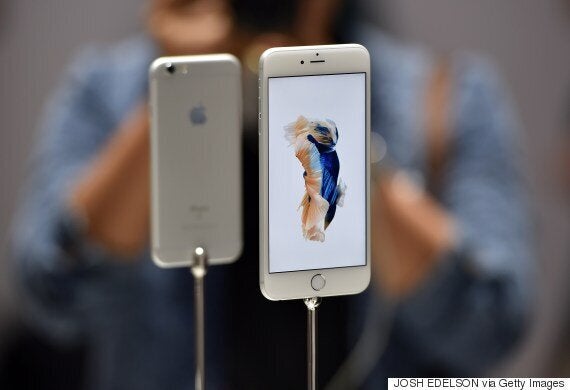 I'm of course referring to the iPhone 6s and its fantastically sci-fi new feature, 3D Touch.
Hailed as the 'next generation of multi-touch', 3D Touch adds a new layer of interaction to the screen by being able to detect the amount of pressure you place on the screen.
For those who have already belittled Apple's new technology as simply the 'long press' from Android, we'd ask them to reconsider. That already exists on iOS, this is different, very different.
iOS is a really intuitive piece of software, but it isn't fast. You're limited by the animations and the roads that you must take in order to perform actions.
3D Touch and iOS 9 replaces those roads. See an underlined date and time in a text? Just push down firmly and your calendar will pop up at the corresponding point, deliberately push harder and the calendar grows to fill the entire screen.
Thanks to the inclusion of a new 'Taptic' engine that's inspired by the Apple Watch, each press is greeted with a tiny amount of feedback resulting in a sensory experience that's unlike anything you'll have used before.
It's completely new and yet within just minutes of using it you'll find yourself a pro. Not only does it fundamentally change the way you'll navigate iOS but it makes what you're seeing on the screen feel far more useful and actionable.
A smartphone in its simplest form is a device that allows you to get from A to B. You start at the Home Screen and then head on a journey with the destination being say, the camera.
3D Touch has the potential to make that journey not only quicker, but more interesting and more contextual, letting you reach other destinations on the way that normally would have required entire detours.
It's not often that I'm sold on an idea so quickly, indeed the Apple Watch remains in many respects a question mark until I've properly sunk my teeth into its new independence-giving update WatchOS 2.
3D Touch however has me hooked. Not because of the 30 minutes of playing around that I did after Apple's event, but because of its potential.
As Apple has shown with iOS, Mac OS X and most prominently the Watch, it never just sits back. In recent years it has however come under flak for playing it safe. As a result the products and features it unveils often look like they've come as a result of watching the competition try them out and then if they stick, they go into iOS.
Regardless of the recent announcements from Huawei, 3D Touch is original and unique to the iPhone and it'll grow and grow until it becomes a feature that we'll wonder how we managed without.