"No product has been more about innovation than iPhones," Cook enthusiastically told the Apple Event attendees.
And Cook held to his world.
Both the iPhone 6s and 6s Plus are made from a custom alloy -- 7000 series aluminium, also used for the iWatch display, with screens that are the strongest in the industry.
Both devices also promise faster Wi-Fi, 4K videos, Force Touch and a brilliant new feature called Live Photos that injects movement into still images.
For the first time, iPhones will recognise force using 3D Touch - a technology that utilises sensors to monitor pressure. A light touch will give users a peak at the content while a longer press will take users in to the content such as messages or emails.
Previously found on the Apple Watch, this new version of the technology allows the iPhone to detect up to three different types of pressure.
This will ultimately make it easier to dip in and out of web links or look up flight details, without having to visit the airlines; site. Selfies also got a mention as the software will help you scan recent images fairly quickly without needing to open the gallery.
To help show off the new features, Apple recruited a number of high-profile developers to create apps that'll be available either on launch or just after.
This includes the hugely popular music game Guitar Hero which will actually be available to play as a stand-alone game on iOS 9. You'll be able to either play using the screen's newly enhanced sensitivity or by using the new guitar controller and connecting it to either the iPhone 6s or the iPad.
Apple iPhone 6s + iPhone 6s Specs
The iPhone 6s is a lot faster sporting Apple's new A9 processor, making it 90 percent faster at graphics tasks than the previous processor. While it might seem like a standard upgrade, it actually offers some serious grunt in terms of gaming and high-performance apps.
For the first time, gamers will be able to zoom in and out by simply altering the pressure applied to the screen.
It'll also build on the features found in iOS 9 which work towards battery life, with efficiency now up to an all-time high.
The screen remains the same as the previous models so if for the iPhone 6 you're getting a 4.7-inch display with a 1334x750 resolution and 326ppi. On the iPhone 6s Plus you'll get a larger 5.5-inch screen with a resolution of 1920x1080 and 401ppi.
Touch ID remains (as you would expect), but it will be two times faster, allowing for the phone to be locked using your fingerprint and the sensor is still the main component of Apple Pay - letting you use your fingerprint to wirelessly pay for items at hundreds of thousands of store across the UK.
iPhone 6s + 6s Plus Camera
Apple has made some serious upgrades to the camera, it now sports a 12MP sensor with 50 percent more pixels. While that means pictures are going to look incredible, it also means video has been given a welcome hike as well.
The video recording on the iPhone 6s is impressive, boasting 1080p at 60fps OR 4K video, which means each image will have around eight million pixels. This, combined with the slow-mo features that were first introduced on the iPhone 6 should make Apple's new phone the most compelling reason to ditch your digital camera yet.
To demonstrate the level of detail the camera will capture, Apple showed a few images including this one take on a ferry in New York: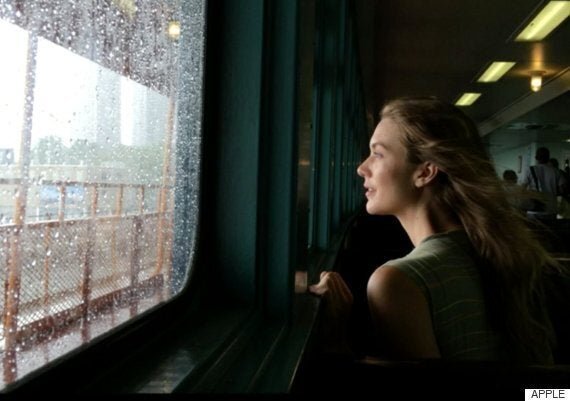 iPhone 6s + 6s Plus Design
Front facing camera will also include a flash increasing brightness of screen by three times.
Live Photos is Apple's most stunning technology yet that turn still images into a few seconds of moving footages. A still image of a water fall will suddenly have a second and a half movement, where you can see and hear the water.
It is important to note that this is not another video-creating feature but literally a way to bring life to your photos. This incredible feature happens through a small icon of three concentric circles, switched on by default.
Apple iPhone 6s + iPhone 6s Plus UK Release Date
So when can you buy the iPhone 6s? Well you're in luck, Apple has set a release date of September 25 in the UK. You can pre-order from 12 September.
How Much Will The iPhone 6s Cost?
Expect the iPhone 6s to set you back exactly the same as the current model.
iPhone 6s 16GB - £539
iPhone 6s 64GB - £619
iPhone 6s 128GB - £699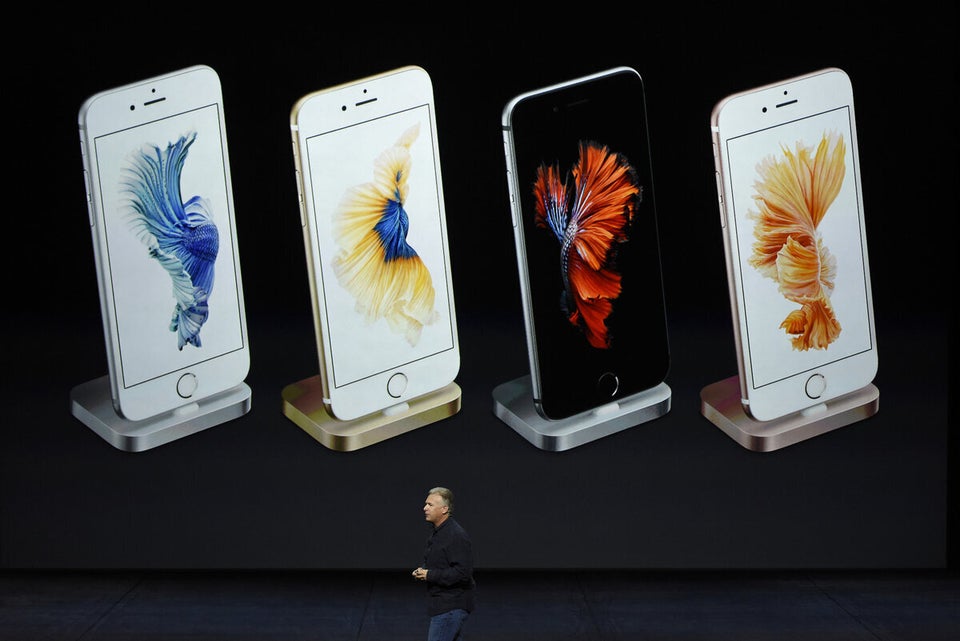 Apple Event 2015