He doesn't buy The Sun, shuns TV interviews and would rather talk about refugees than hang around with journalists.
It has become apparent in the last 48 hours that Jeremy Corbyn does not play by Westminster rules when it comes to handling the media.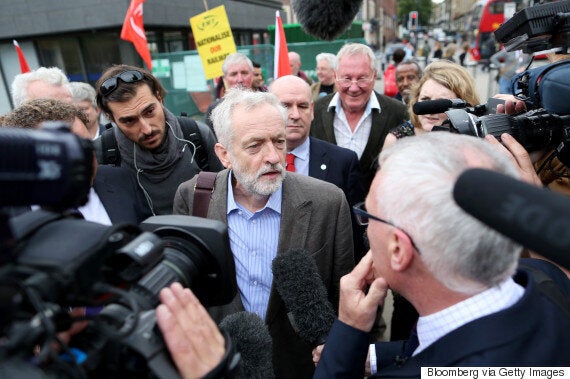 Corbyn has been an outspoken critic of "tabloid journalism"
He also didn't appear on BBC Radio 4's flagship radio programme Today on Monday, despite being invited for an interview:
And after criticism that what some see as the biggest three jobs in his shadow cabinet have all gone to men, Corbyn walked in silence and blanked journalists who repeatedly questioned him on Sunday night.
He was reportedly heard saying "these people are bothering me" to an aide.
He also spoke to BBC Newsbeat, the news segment of the youth radio stations BBC Radio 1 and 1Xtra, offering a hint of the young audiences he is keen to address.
Accordingly, Corbyn's team have rejected speaking to some of Britain's biggest media sources. Last week he reportedly refused to give comment to a Sun column writer known to be less than sympathetic to him.
Corbyn has been an outspoken critic of tabloid journalism, flatly telling Sky News' former political editor Adam Boulton this month that he didn't buy The Sun, which is owned by Sky News owner Rupert Murdoch, when quizzed about an article:
Right-wing papers have rolled out attacks on Mr Corbyn today, with The Sun claiming that the new Labour leader will "abolish the army" based on a comment he made three years ago, and that unions are planning a wave of strikes after he was elected.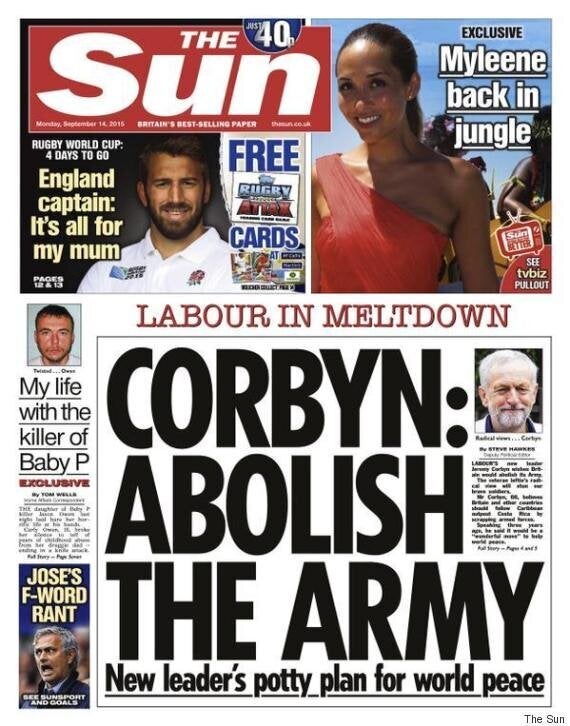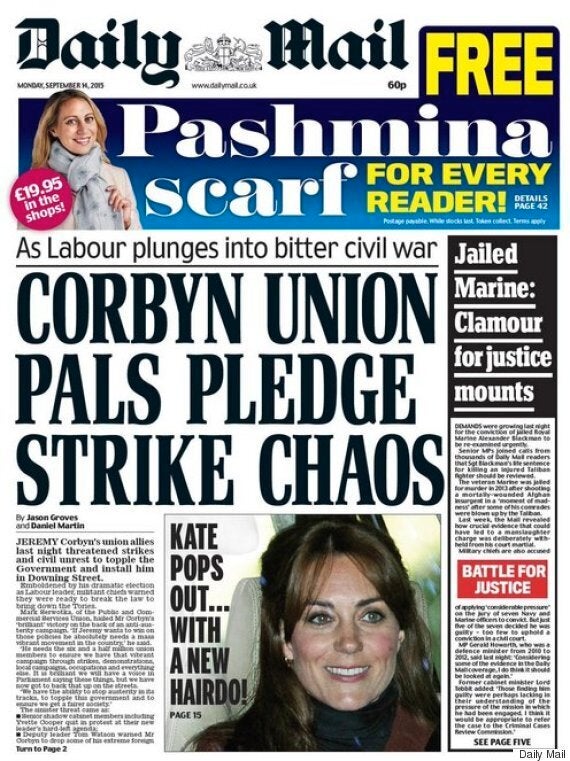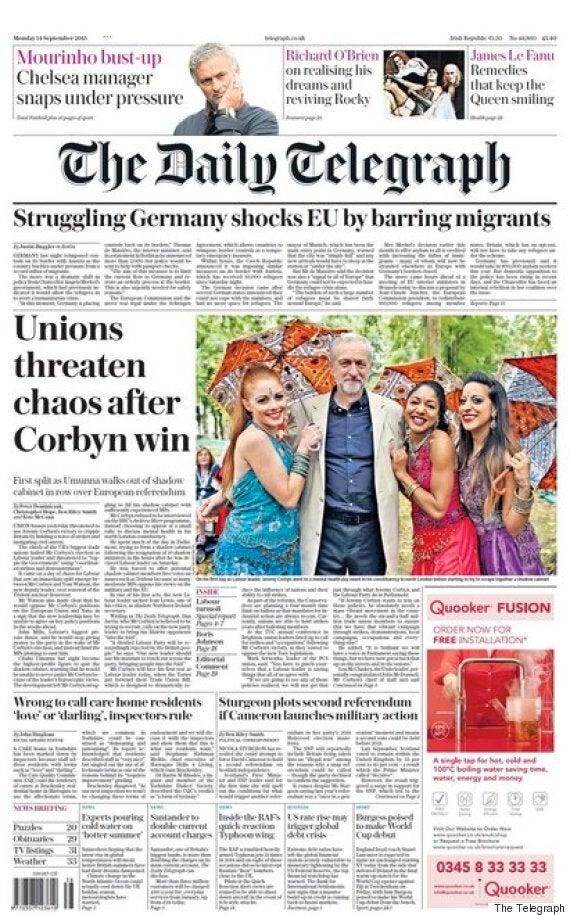 "I think there is far too much concentration in the hands of too few and so I would look at that again. Diversity in media is something that is intrinsic to a democratic society. We do not want the whole media owned by one person."
The statement could be interpreted as an interest in reducing Rupert Murdoch's domination of the UK media, a controversial subject for many British politicians.