He doesn't buy The Sun, shuns TV interviews and would rather talk about refugees than hang around with journalists.
It has become apparent in the last 48 hours that Jeremy Corbyn does not play by Westminster rules when it comes to handling the media.
Within hours of becoming Labour's new leader, he pulled out of a major planned TV appearance on the Andrew Marr show, instead attending a mental health fundraising event in his constituency.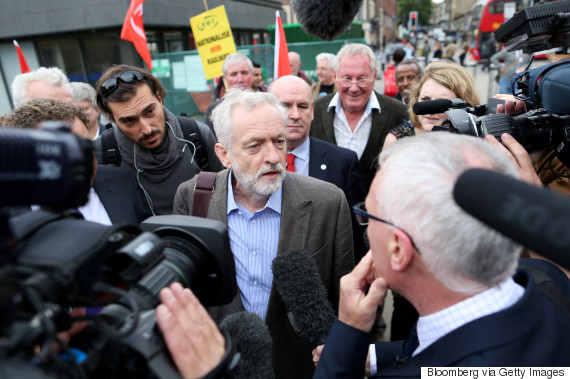 Corbyn has been an outspoken critic of "tabloid journalism"
He also didn't appear on BBC Radio 4's flagship radio programme Today on Monday, despite being invited for an interview:
I am a bit sad that @jeremycorbyn wasn't on the Today Programme this morning. It could have been terrific.

— Jon Ward (@ditdotdat) September 14, 2015
Rather than celebrating his landslide victory at the results event (and making himself more available for potential conversations with journalists) Corbyn soon vanished from the spotlight and went to speak at a London demonstration in support of the refugees fleeing violence in countries such as Syria.
And after criticism that what some see as the biggest three jobs in his shadow cabinet have all gone to men, Corbyn walked in silence and blanked journalists who repeatedly questioned him on Sunday night.
He was reportedly heard saying "these people are bothering me" to an aide.
WATCH: Jeremy #Corbyn refuse to answer any questions about the lack of women in senior shadow cabinet positions. pic.twitter.com/cCjkNi9MI5

— Darren McCaffrey (@DMcCaffreySKY) September 14, 2015
Corbyn gave only a few interviews at the announcement event when he became leader, just speaking to outlets including The Observer and Daily Record, as well as to The Huffington Post UK in which he said he would still be in post for the next general election in 2020.
He also spoke to BBC Newsbeat, the news segment of the youth radio stations BBC Radio 1 and 1Xtra, offering a hint of the young audiences he is keen to address.
A YouGov poll found that 57% of Corbyn supporters use social media as a main source of news, far above average.
Accordingly, Corbyn's team have rejected speaking to some of Britain's biggest media sources. Last week he reportedly refused to give comment to a Sun column writer known to be less than sympathetic to him.
Corbyn also had an on-air argument with Channel 4's Krishnan Guru-Murthy, whom he accused of "tabloid journalism" over the broadcaster's questions about comments Corbyn made in which he described Hamas and Hezbollah as "friends".
The US TV channel Fox News also seems to be no fan of Corbyn, calling him a "bearded vegetarian Socialist who hates America".
Corbyn has been an outspoken critic of tabloid journalism, flatly telling Sky News' former political editor Adam Boulton this month that he didn't buy The Sun, which is owned by Sky News owner Rupert Murdoch, when quizzed about an article:
Guardian media commentator Roy Greenslade writes that Corbyn's TV appearances have been rare, because "like all leftwingers, especially those prepared to stand up for unpopular causes, Corbyn has suffered from a mixture of marginalisation and demonisation."
Right-wing papers have rolled out attacks on Mr Corbyn today, with The Sun claiming that the new Labour leader will "abolish the army" based on a comment he made three years ago, and that unions are planning a wave of strikes after he was elected.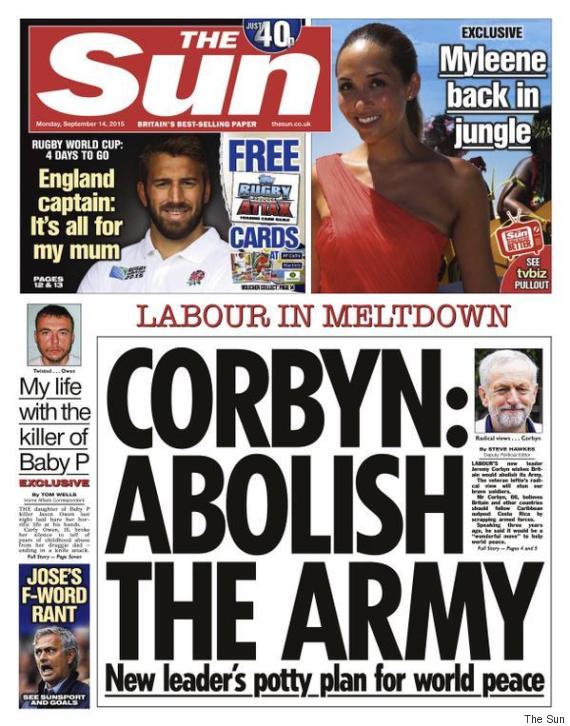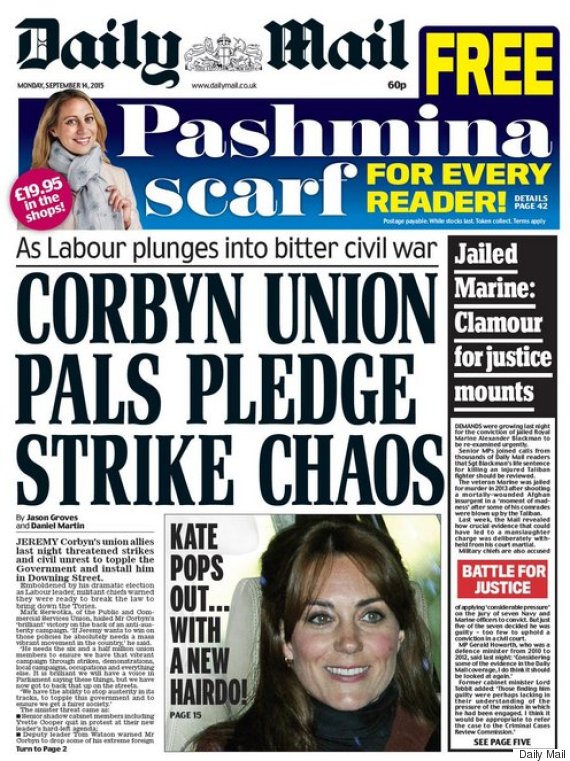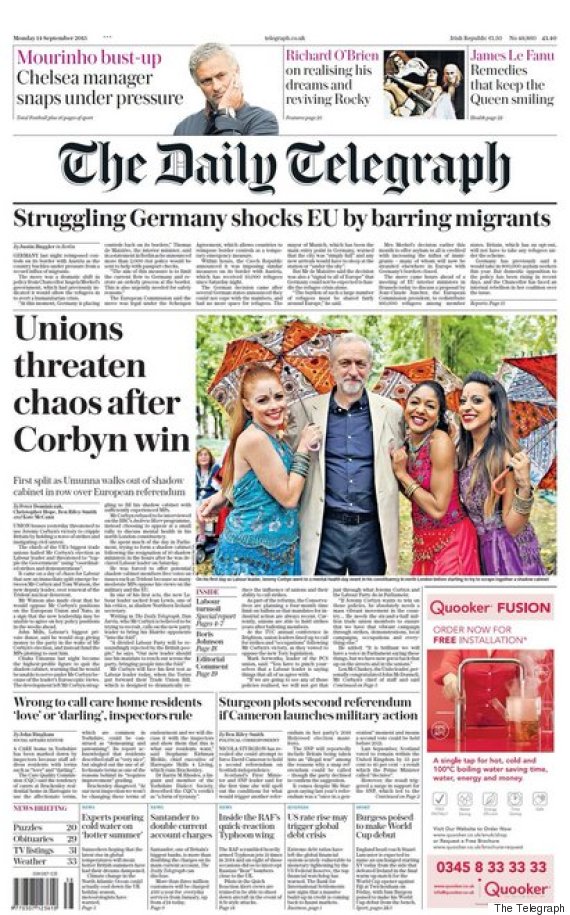 The only thing Corbyn said about the media during his leadership campaign, according to The Guardian's Greenslade, were these three sentences to the Financial Times:
"I think there is far too much concentration in the hands of too few and so I would look at that again. Diversity in media is something that is intrinsic to a democratic society. We do not want the whole media owned by one person."
The statement could be interpreted as an interest in reducing Rupert Murdoch's domination of the UK media, a controversial subject for many British politicians.