Ofcom have ruled that a controversial poll that featured on 'Loose Women' earlier this month will not face an investigation.
READ MORE:
Over 70 people complained to the broadcasting regulator, when 'Loose Women' invited viewers to take part in a poll, asking them whether it can ever be a woman's fault if she is raped.
However, the watchdog have now said that they will not be launching an investigation into the incident.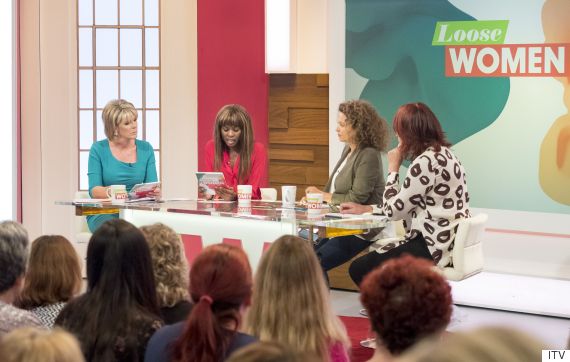 'Loose Women'
An Ofcom spokesperson has said: "We carefully considered a number of complaints that it was offensive for this programme to ask the audience 'are women ever to blame' in cases of rape.
"We noted the panel did not say that rape victims were in any way responsible for the behaviour of their attackers; and the audience strongly concurred with the sentiment 'no means no' expressed by many on the panel.
"We found the panel discussion and references to an online poll were in line with audience expectations for this live panel programme, which often covers difficult topics. Therefore, we are not taking the matter forward for investigation."
'Loose Women' bosses issued an apology the morning after the poll was broadcast, insisting: "'Loose Women' is a daily talk show centred around topical debate and this discussion, linked to a recent news story, involved a full and frank range of views from the panellists.
"We always want to know what our viewers think about topical issues, however, we accept that the wording of the online poll was misjudged and we apologise for any offence caused."
The poll was sparked by controversial comments made by The Pretenders frontwoman Chrissie Hynde, who faced a backlash when she said she was responsible for being the victim of a sexual assault when she was in her 20s.
She later courted controversy when she hit out at contemporary pop singers, branding them "sex workers" and saying: "They're not feminists on behalf of music."
LIKE US ON FACEBOOK | FOLLOW US ON TWITTER