However, speaking to Jon Snow on Wednesday the Islington MP said it was his "instinct" to keep Britain within the EU, though he said he would push for a more "social Europe, a cohesive Europe, a coherent Europe, not a free market Europe."
In a second interview with the BBC, Corbyn said that pushing to leave the EU was not a "position" he would adopt. "What I was opposed to -- and remain opposed to -- is the idea that David Cameron could go around Europe and give up workers' rights, give up environmental protection, give up a whole lot of things that are very important because Europe has an interesting twin-track approach," he told Laura Kuenssberg.
"Up until Maastricht, there was a growth in the social Europe idea," he added. "Post Maastricht it has been very much free market economics. I want to see something different."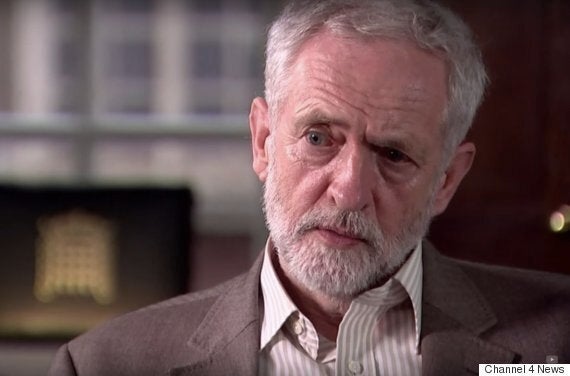 Corbyn: 'Of course I love this country. I was born and brought up in this country and I love my country for so many things'
Corbyn said that even if David Cameron secured a renegotiated deal with Brussels, one that watered down workers' rights, the veteran campaigner would still push for the UK to remain an EU member and try and reverse the changes at the next general election.
"What I would strongly do is oppose what Cameron has done and say we have to stay in Europe to change those policies and that would be a manifesto commitment up to 2020," he said. "But we are working this position out at the moment."
"But I'd love this country to be socially just a fair country, a decent country, I love our NHS, and I love those things about our country," he added. "And that is what's really important and that is what Labour's all about."
When asked by the BBC if he would take part in the ceremonial tradition of kneeling before the Queen, as is incumbent on the leader of the Opposition and soon-to-be member of the Privy Council, Corby equivocated. When pushed, he said: "It's not a no. It's the first I've heard about it and I want to discuss that with colleagues the whole process."
The Labour leader also revealed ongoing party discussions about policy positions, including Britain's nuclear deterrent and the bombing of members of the Islamic State group in Syria. On Trident, Corbyn said the party would not "ruin itself over the issue" and that he would not resign should the weapons be renewed.
When asked if he would defer to the will of the party, even if it was in opposition to his own, he said: "Of course, I'm a democrat."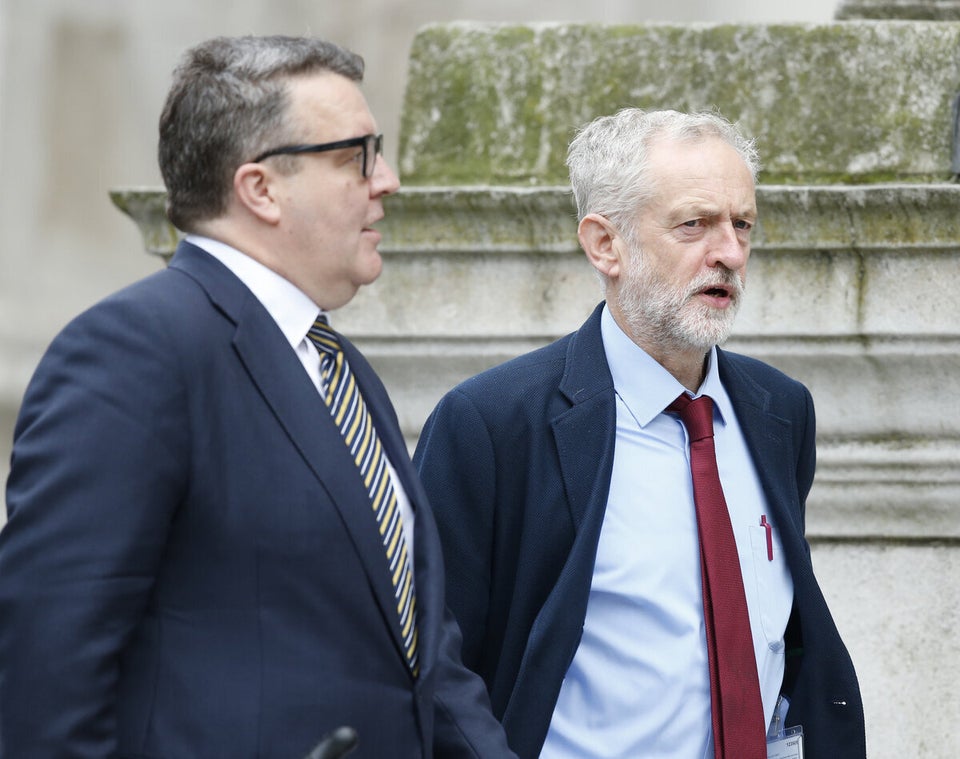 Jeremy Corbyn At Battle Of Britain Commemorations