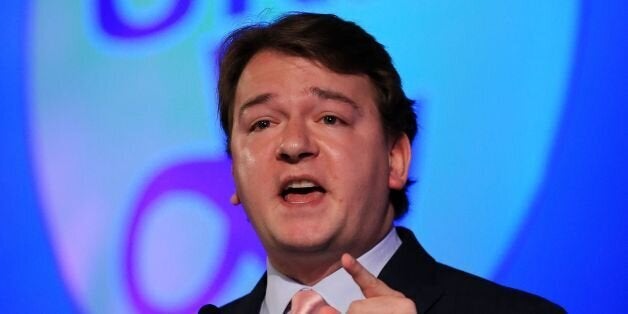 Grass verges are not being cut in South Essex because of the cost of dealing with the refugee crisis in Europe, Ukip MEP Tim Aker claimed last night.
Speaking at a 'Say No to the EU' event in Purfleet, the senior Ukip figure hit out at the amount of money being spent by the European Union on dealing with the growing number of migrants into the continent.
Mr Aker, who failed to win the seat of Thurrock in May's General Election, also attacked people brandishing "refugees welcome" banners, claiming they should be holding "servicemen welcome" signs instead.
Addressing a thousand or so people gathered at the Circus Tavern, Mr Aker said Labour wanted to take so many refugees that schools would be "bursting at the seams".
At the meeting, Mr Aker was asked by an audience member: "The state of the grass verges, pavements and roads in Tilbury is disgusting. I pay my council tax so why isn't the grass being cut and what aren't the streets being cleaned?"
Mr Aker replied: "I just think the question with that is, why are we sending so much to the European Union that we have to ask these questions?
"I mean, when you pay your taxes and you work hard and all sorts, do you pay it for Angela Merkel to throw at the European Union and even today we [Ukip MEPs] voted to stop the fact that the European Union is going to resettle these refugees. Six thousand euros a pop. Where do you think that's coming from?
"And this is all money, we're told there is austerity, and we're told there's a crisis and so on. The amount of people I speak to who are having to use food banks, who are not getting the services they pay for and they expect.
"I tell you what, complain to Mr Cameron. Complain to Mrs Merkel because it's their priorities that they would rather we were spending more money, more money to the European Union that means we have to answer these questions and the fact is you can actually start spending the money here by saying no the European Union.
"We want to leave and actually put our money to this country and our people where it's meant to go in the first place."
Lib Dem leader Tim Farron labelled the comments a disgrace: "To suggest cutting grass is more important than helping a desperate refugee family fleeing civil war is disgraceful.
"In any case - when Britain helped thousands of refugees after the Second World War, Mr Aker's precious verges did not fall into disrepair."
Richard Howitt, Labour MEP for the East of England, slammed the "unsavoury" remarks: "What we've seen in recent weeks is the worst humanitarian crisis to reach European shores since the Second World War and a little more compassion from Mr Aker wouldn't go amiss.
"This is the politics of division, fear and grievance and he should be ashamed of himself."
He said: "When I see someone who wouldn't even salute the national anthem for our best and bravest it sickens me."
The MEP then launched into a tirade against calls for the UK to take more than the 20,000 refugees outlined by Prime Minister David Cameron last week.
He said: "I was reminded of the Labour MP that said 20,000 wasn't enough, 30,000 wasn't enough, that we should reach saturation point until we take enough refugees so that you all have to wait longer for a GP appointment, where you all have to have children and grandchildren in classes that are bursting at the seams, where you all have to pay more for property prices.
"Is that the Labour party that you want? I tell you what, that Labour party is finished."
Turning his ire on the "refugees welcome" banners, Mr Aker said: "There is something that angered me more than all this about Jeremy Corbyn and the national anthem, it's all these banners saying 'refugees welcome, refugees welcome, refugees welcome'.
"All these people are willing to throw open our doors ever more and ever wider.
"I've got one question to ask them: where were your signs for servicemen welcome? For 'pensioners welcome' - people who go week after week without seeing someone - that finest generation, where was your sign then?
"Why have we got people who are willing to say throw open our doors, throw open everything? We've got 6,500 people, people with hopes, aspirations, dreams, waiting for council accommodation in Thurrock.
"What right does anyone have to say they should wait so that people who threw their passport into the Mediterranean should come over here and get a house before they do."
Ukip leader Nigel Farage also addressed the meeting after Mr Aker introduced him by saying: "We've got a politician here tonight who I think Churchill would look up to."