David Cameron was not a member of the "debauched" Oxford University society at the centre of lurid allegations, friends of the Prime Minister have said as attempts to kill the story have kicked into gear.
His official spokesman has refused to "dignify" a controversial book by a former Tory party donor by commenting on it, pointing out the author "set out his reasons" for the attempted exposé.
But Westminster sources have stepped up attempts to undermine the central allegation involving the Piers Gaveston dining club, which is said to have involved "bizarre rituals and sexual excess".
PoliticsHome quotes a Downing Street source suggesting the story is "nonsense" since he wasn't even a member. The Daily Telegraph reports "friends" making a similar defence, arguing: "The pig's head stuff is total crap."
However, co-author Isabel Oakeshott, a former Sunday Times political editor, contended on the BBC's World At One that there was no formal membership of the society.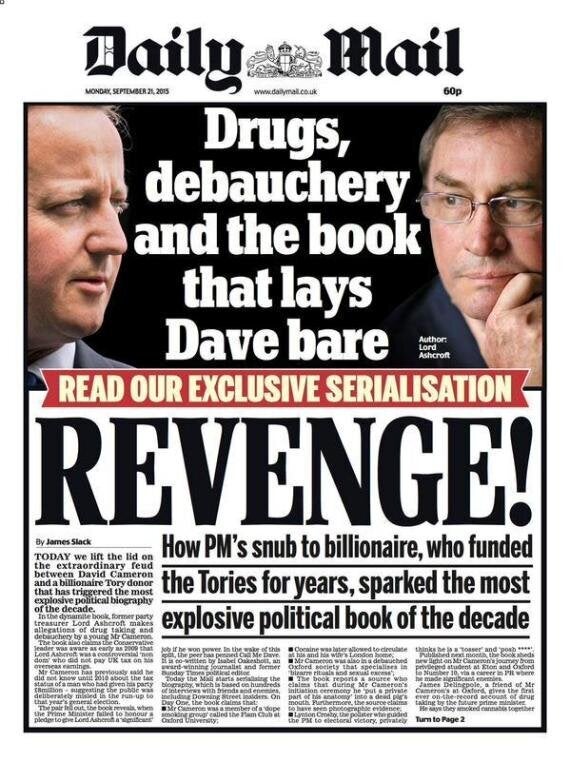 Front page of Monday's Daily Mail
At the daily briefing with political journalists, the Prime Minister's official spokesman refused to engage with details that emerged from the book over drug use, debauchery and "bizarre rituals" during his time at university.
She said: "I'm not intending to dignify the book with offering a comment. The author has set out his reasons for writing the book. The Prime Minister is focussed on running the country."
When pressed on specific allegations, she said: "It's a line in a book and I'm not going to comment."
As to whether the word "dignify" suggested "intense irritation" with Lord Ashcroft, she said: "You can read what you want from what I have or haven't said. (But) I haven't said that."
The most controversial allegation details an an initiation ceremony where Mr Cameron "inserted a private part of his anatomy" into a dead pig's mouth
An MP reportedly made the claim, adding that photographic evidence of the incident exists.
But a Downing Street source told the PoliticsHome website that the story is false. The source said: "This is nonsense. He wasn't even a member of that club."
Friends close to Mr Cameron have dismissed a number of Lord Ashcroft's allegations as "total crap".
"The pig's head stuff is total crap," one source told The Daily Telegraph. "He was not a member of this society. Ashcroft has made it very clear why he's written this stuff. It is absurd."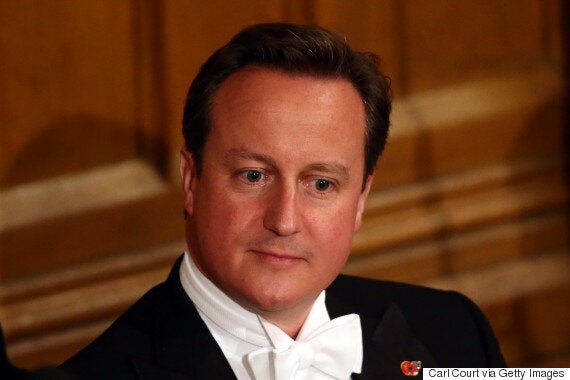 Friends of Prime Minister David Cameron have said: "The pig's head stuff is total crap."
Lord Ashcroft donated £8 million to the Conservatives and claims that Mr Cameron was aware that he had "non-dom" status in 2009.
But Mr Cameron has said that he did not know about Lord Ashcroft's tax affairs until 2010, when the issue was made public.
The book is set against Lord Ashcroft claiming Mr Cameron failed to honour a promise to give him a "significant" job if the Conservatives won the 2010 general election.
Also on the Huffington Post UK: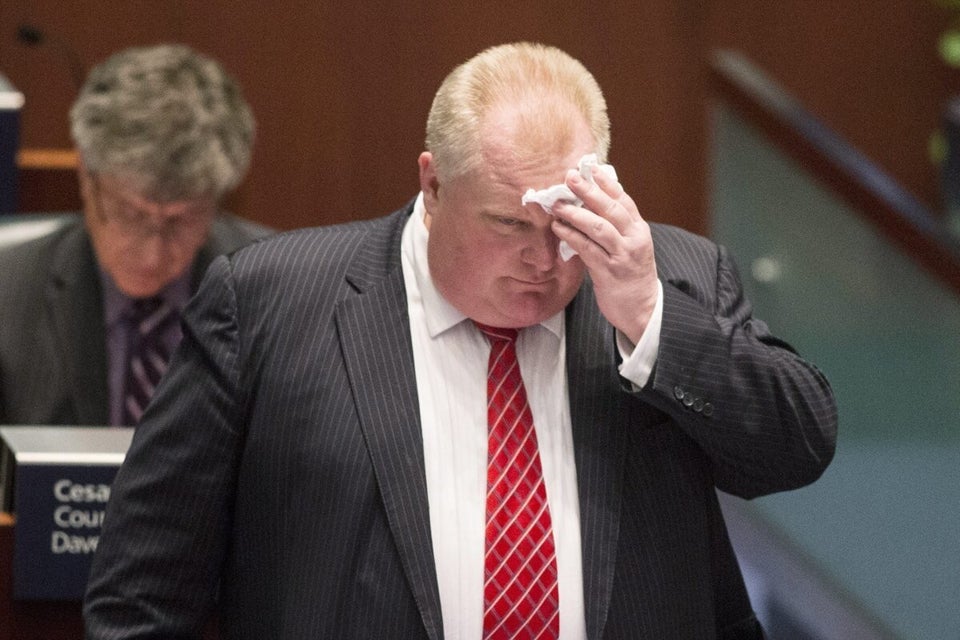 Political Scandals
Related