A drone has captured the incredible scenes taking place at the Hungary-Croatia border.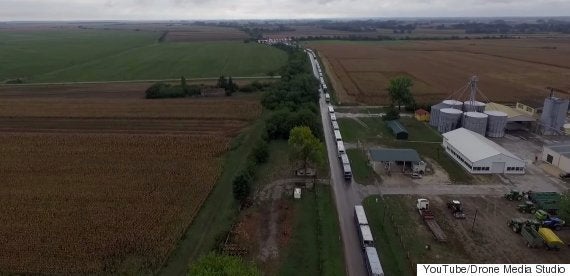 The astonishing footage reveals the fence under construction but also highlights the sheer body of people that are trying to cross the border.
A queue that stretches for miles can clearly be seen leading up to a border complex that looks hopelessly small when faced with the subsequent wave of traffic that leads to it.
Hungarian government spokesman Zoltan Kovacs said that the Croatian system for handling migrants and refugees "has collapsed, basically in one day".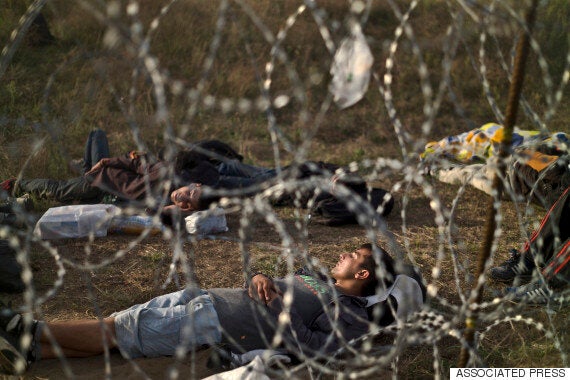 Razor wire set up at the Hungarian border with Serbia
While Hungary's ambassador to the United Kingdom defended his country's behaviour saying:
"Hungary is facing a huge migration crisis, just to put it into perspective, just a year to date there have been 200,000 migrants who have crossed Hungary's border. That is exceeding the size of the second largest city in Hungary," he said.
And he said it Hungary had a right to prosecute refugees who "vandalise fences and attack police".
"They are being prosecuted if they vandalise the fence and go through that way that is not something that is acceptable in any normal country," he said.