'X Factor' contestants Polly and Sophie Duniam may fancy themselves as the bad girls of this year's competition as part of grime duo My Bad Sister, but we can reveal the pair haven't always been this way.
The siblings previously starred in 90s kids' TV show 'Home Farm Twins', and it's fair to say they looked a little different back then.
The CBBC series followed the adventures of saccharine sweet twins Hannah and Helen, after their family moved from London to the country village of Doveton.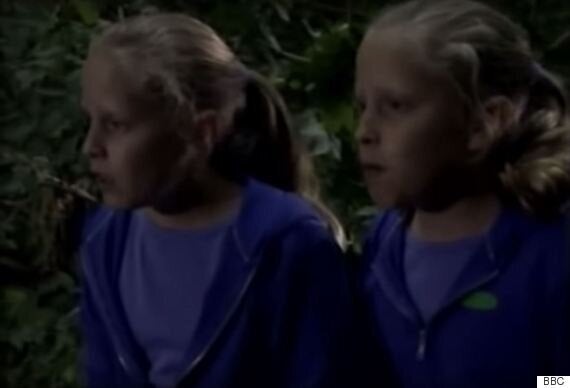 Polly and Sophie starred in 'Home Farm Twins'
It was based on the series of children's books penned by Jenny Oldfield, and ran for three series between January 1999 and March 2000.
In fact, the show proved so popular that the books were later repackaged with Polly and Sophie on the covers.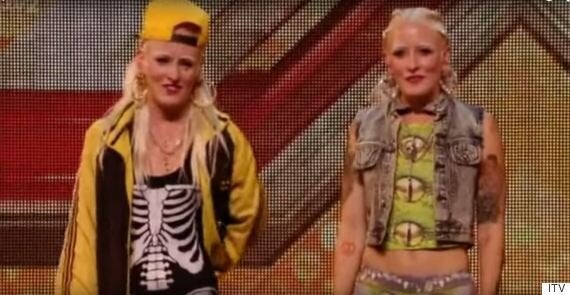 The girls auditioned for 'X Factor' as My Bad Sister
However, the pair's claims to fame don't stop there, as they both also appeared in 'X Factor' judge Rita Ora's video for single 'I Will Never Let You Down' last year.
News that they had auditioned for the show enraged some fans when it was revealed in July, given Rita's previous connections to the girls.
Polly also appeared on an episode of E4's 'Tattoo Fixers' to cover up a dodgy inking.
The sisters have so far made it through the to Six Chair Challenge, following their successful arena audition and Bootcamp performance.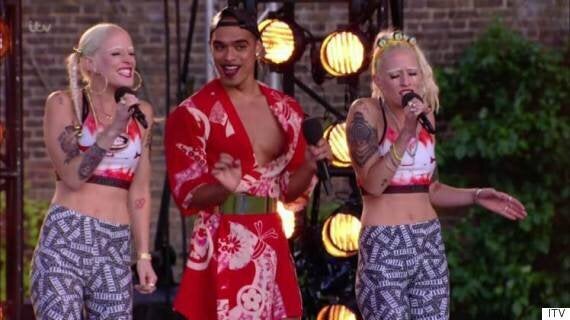 The sisters at Bootcamp with Sean Miley Moore
'The X Factor' continues next Sunday at 7pm on ITV.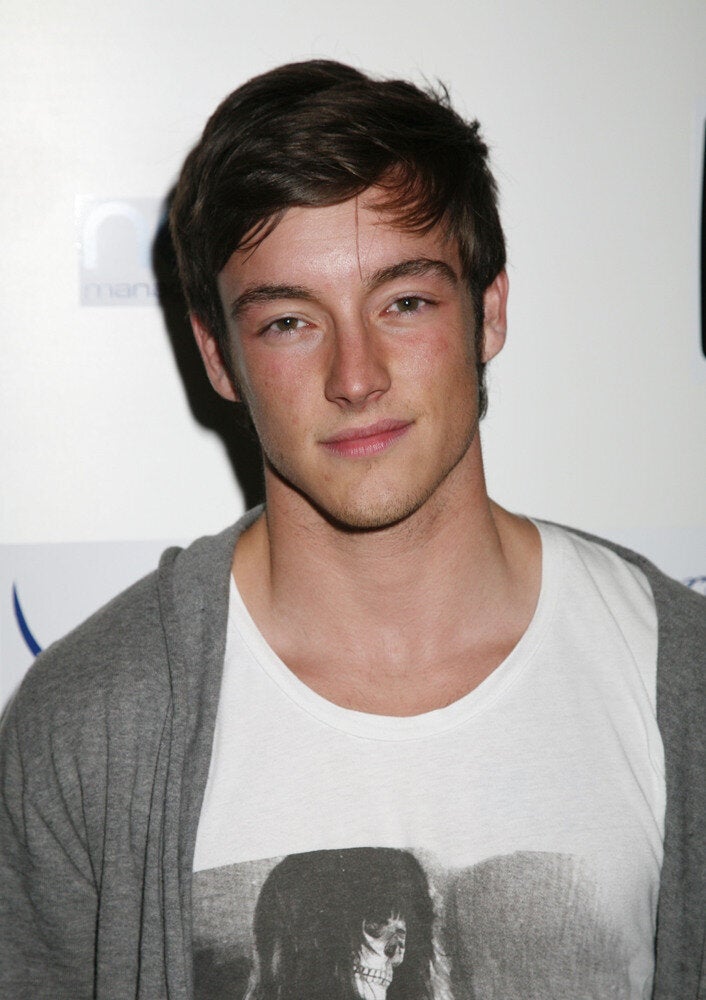 'X Factor' Finalists: How Many Can You Name?