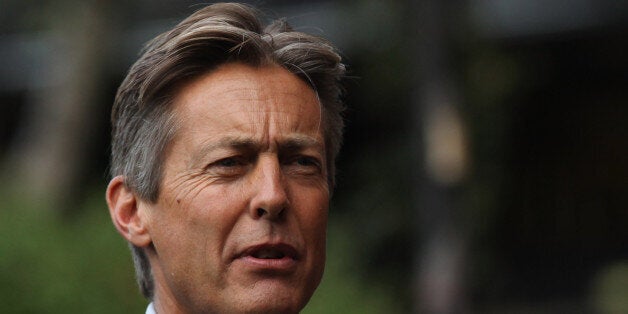 A Blairite former Cabinet minister has warned it is "wishful thinking" for Labour to think its lurch to the left will tempt non-voters back to the ballot box.
Ben Bradshaw, one the Labour Party's few MPs in the south of England, is convinced the only route back to power is to win back people who are "not die hard Tories".
Many Jeremy Corbyn backers believe rather than appealing to "soft" Conservatives, the party can regain office by winning back disillusioned Labour supporters, Green Party voters and millions of people who don't vote.
But Mr Bradshaw, Culture Secretary under Gordon Brown, argues "miraculously persuading persistent non-voters to vote is not based on any political or psephological evidence".
The Exeter, Devon MP will tomorrow host a fringe event at the Labour party conference in Brighton called Southern Discomfort, underlining how the party cannot ignore the south of England.
He will say Labour is "suffering from worse Southern Discomfort" than at "any time in our recent history", and only "fantastic organisation" in places like Oxford East and Exeter have helped avoid a deficit as heavy as 1983.
"In most of those constituencies where we needed to beat the Tories we went backwards and the challenge is now greater than it was after 1983. We should also not assume things can't get worse.

"As Lewis Baston has pointed out in his recent analysis for Progress, the South is moving north - in that employment and demographic patterns that are common in the south are becoming more common across the country and if the Tories push through their boundary changes, relatively more seats will be created in southern England outside London.

"It is vital we have a clear headed understanding of why we lost the election based on the evidence, rather than emotion or conjecture."
He will point out the Fabian Society, ex-Labour policy chief John Cruddas and the TUC have all done "in depth analysis" and "their conclusions are clear and the same".
"We lost because we suffered from massive deficits on economic trust and leadership. This is what the new leadership must address.

"Four of the five voters Labour must win back in England and Wales to have any chance of forming the next Government voted Conservative on May 7th.

"These are not die hard Tories, but people who have voted Labour in recent history. Our Party and our new leadership must appeal to them."
He adds the claim that Labour can win "by picking up a few more voters from the Greens on the left and miraculously persuading persistent non voters to vote is not based on any political or psephological evidence. Nor is it supported by our experience".
"Anyone who has done any campaigning knows that the problem with non voters is - they don't vote. Great ground campaigning can motivate a small number to on the margins, but most non voters have never voted and never will.

"To base an electoral strategy in them is wishful thinking. Far more productive and the only way for Labour to win is to persuade people who do vote to vote for us. That's the challenge facing the new leadership. It's not rocket science. We've shown in places like Exeter and Hove how it's done. Let's get on and do it."
Popular in the Community