David Cameron repeatedly refused to answer why Britain had initiated a secret deal with Saudi Arabia to ensure both nations were elected to the UN human rights council. Speaking about the recently exposed pact on Channel 4 News on Tuesday, presenter Jon Snow said: "This sounds a bit squalid for one of the most human rights abusing regimes on earth."
Cameron said he "completely disagreed" with the repressive state "about their punishment routines, about the death penalty, about all those issues" but refused to answer why Britain had made the deal. The broadcaster asked again why the UK had reached a secret agreement with one of the world's worst perpetrators of human rights abuses.
Cameron replied that he totally opposed the Saudis in "that area" but again refused to answer why a deal was struck with Riyadh. Twice more Snow demanded an answer; Cameron said he had answered but Snow persisted. Finally, the Tory leader said the deal was struck because Britain has "a relationship with Saudi Arabia."
"It's because we receive from them important intelligence and security information that keeps us safe," Cameron said. "The reason we have the relationship is our own national security. There was one occasion since I've been prime minister where a bomb that would have potentially blown up over Britain was stopped because of intelligence we got from Saudi Arabia."
He continued: "Of course it would be easier for me to say: 'I'm not having anything to do with these people, it's all terribly difficult etcetera etcetera.' For me, Britain's national security and our people's security comes first."
Earlier in the interview, the prime minister was asked if he had interceded to stop the planned execution of Saudi activist Ali Mohammed al-Nimr. He said he hasn't but the foreign secretary and the embassy had raised the issue. Al-Nimr was arrested after taking part in Arab Spring protests in 2012. He was 17-years-old at the time. The activist has been sentenced to death by beheading, followed by crucifixion.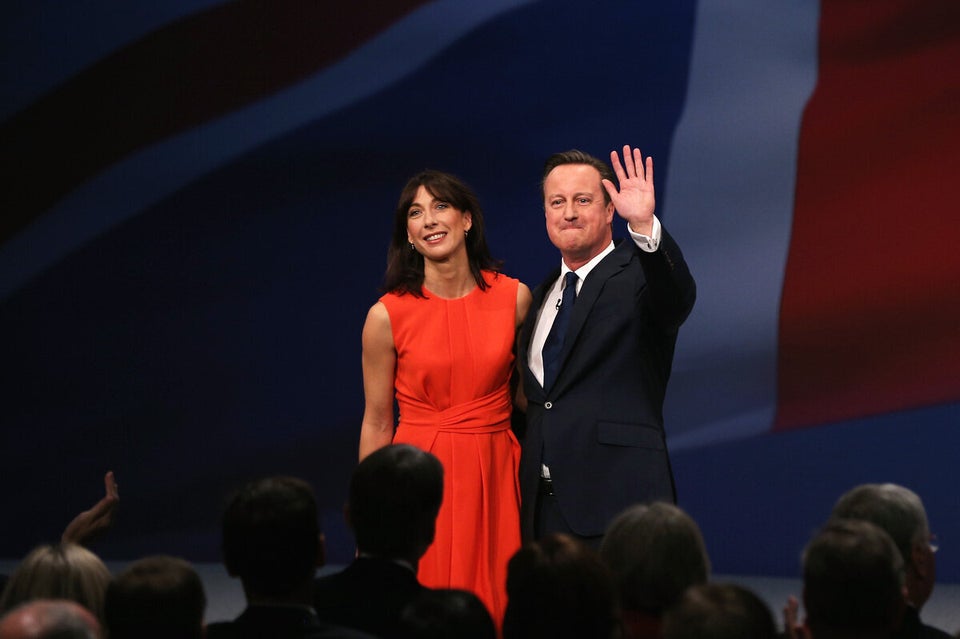 David Cameron Addresses The 2015 Conservative Party Conference
Popular in the Community