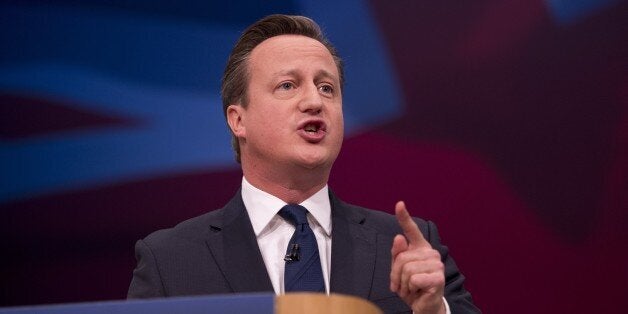 Poorly performing social services departments are set to be taken over by Government-appointed hit squads, David Cameron announced today.
In an echo of how failing schools are dealt with, experts will be now be sent into council social care departments rated as inadequate by the inspection body Ofsted.
Addressing the Conservative Party conference in Manchester, the Prime Minister said he wanted the "brightest and best" to be on the "frontline of social work".
In March this year, Ofsted revealed social service departments at seven authorities out of 43 in England were found to be inadequate, with a further 26 requiring improvement.
Speaking this afternoon, Mr Cameron claimed "children in care are today almost guaranteed to live in poverty - 84 per cent leave school without five good GCSEs, 70 per cent of prostitutes were once in care.
"And tragically, care leavers are four times more likely to commit suicide than anyone else."
He went on: "These children are in our care; we, the state, are their parents – and what are we setting them up for the dole, the streets, an early grave?
"I tell you: this shames our country and we will put it right.
"Just as we said to failing schools, 'do a better job with our children or we will send new leaders in', so we will say to poorly performing social services, 'improve or be taken over'.
"Just as we got the best graduates teaching at our most difficult schools, let's get our brightest and best to the frontline of social work."
In its report earlier this year, which covers 2013/14, Ofsted said the authorities deemed inadequate all had similar problems.
Birmingham, Buckinghamshire, Coventry, Knowsley, Manchester, Rotherham and Slough were all given the lowest rating.
The report read: "Many of the weaker authorities inspected shared problems, in particular a lack of early and direct action to support families.
"Effective intervention at the earliest opportunity can support children before problems within families escalate and damage becomes irreparable, but…many areas had missed earlier opportunities to intervene or lacked clarity on who had the responsibility to do so."
Ofsted's Chief Inspector, Sir Michael Wilshaw, said the report showed "there is still room for significant improvement" in England's social care centre.
Related