Is there a more perfect web address than abcdefghijklmnopqrstuvwxyz.com? Probably not, so have you ever wondered who might actually own such an iconic URL?
Well now we know, and naturally it's one of the largest tech companies in the world: Google.
That's right, Google (or should we say Alphabet) has bought the URL presumably so it can protect the brand image.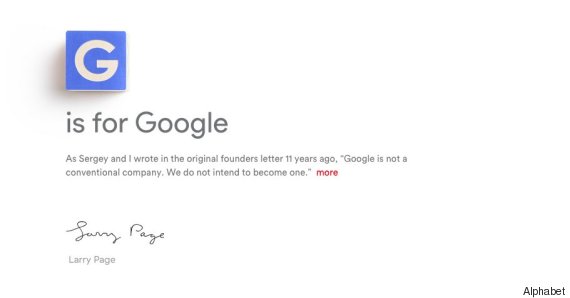 Google is now just one company under the Alphabet umbrella.
DomainInvesting.com reportedly discovered the owner of the website after learning that it had been sold from private hands.
Alphabet, the new parent company of Google, has its own website which is abc.xyz, however it's often commonplace for large companies and prominent individuals to own a number of URLs that relate to their identity in order to prevent scam attempts.
SEE ALSO:
While the website doesn't actually load, it seems likely that it'll soon be forwarding to Alphabet's main website.
Of course Google have had quite a lot on their plate when it comes to websites after an ex-employee revealed that he actually owned Google.com for a whole minute after the company accidentally sold it to him via their domain-hosting service.