Former Marks & Spencer chief Stuart Rose is to head the drive for Britain to stay in the EU.
The Tory peer and prominent businessman has been unveiled as chairman of the "in" campaign group, warning that leaving the union would be a "leap into the unknown".
The move emerged as David Cameron held talks at his Chequers country retreat with German chancellor Angela Merkel - whose support will be crucial to the success of his bid to overhaul UK membership terms.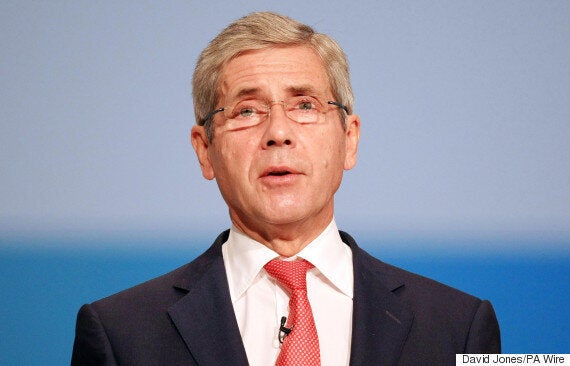 Former Marks & Spencer chief Stuart Rose leads campaign for Britain to stay in the EU
Downing Street said the two leaders had both stressed during discussions over dinner that they wanted to keep Britain in the EU, the Press Association reports.
"The Prime Minister underlined that he wanted to secure reforms and then keep the United Kingdom in a reformed EU," a spokesman said.
"He noted that the technical talks are progressing well but that there is still much to be worked through in order to find a solution.
Chancellor Merkel reiterated that she wanted Britain to remain in the EU."
Speaking ahead of the formal launch of the "in" campaign group next week, Lord Rose said people would make a "hard-headed, practical calculation" in the referendum - due by the end of 2017.
"I believe that Britain is stronger in Europe. The choice in the coming referendum is between remaining stronger, safer and better off inside Europe, or taking a leap into the unknown, risking our prosperity, threatening our safety, and diminishing our influence in the world," he said.
"I believe the case for Britain to remain in the EU is clear. So I'm delighted to join the in campaign's board as chair and I look forward to introducing the rest of the board at our campaign event on Monday."
The appointment of the widely-respected businessman, currently chairman of online grocer Ocado, appears designed to prevent the campaign becoming mired in party politics.
Two groups are competing to be designated by the Electoral Commission as the official 'out' campaign body.
Vote Leave has launched with the backing of some of the biggest party donors in the country as well as prominent figures from the world of business and MPs across the political spectrum.
The rival umbrella group, Leave EU, is masterminded by wealthy Ukip backer Arron Banks.
Whichever comes out on top will enjoy significant advantages including higher spending limits, campaign broadcasts, free mail shots and public funding of up to £600,000.
Popular in the Community