The deputy mayor of a Sydney suburb is being roundly ridiculed the world over, after an awkward interview announcing his political ambitions left a newscaster in tears of laughter.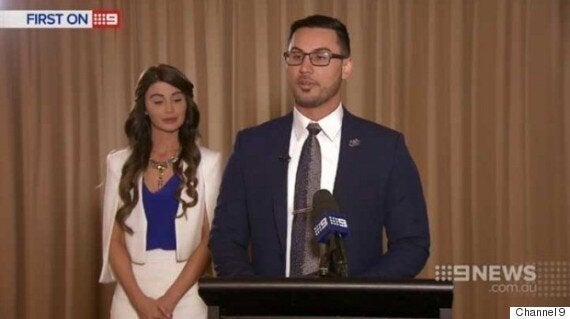 Mehajer beside his wife during the awkward interview
In an effort to put the controversies behind him, Mehajer agreed to an interview with Australia's Channel 9 news to clarify his ambitions, and to answer the accusations.
But despite the reporter asking him to conduct a sit-down interview, Mehajer appears to have wanted to convey the seriousness of his political ambitions by taking to a stage with his wife.
"You want (your wife) to stand next to you at the podium?" asked an increasingly incredulous Channel 9 reporter.
"Yeah why not, probably step back though," Mehajer replied.
During his address from the podium, Mehajer said: "I want to start off by being through state, federal and I want to make my way up to the very top spot.
"That would be (my) dream come true."
Later, he said he wanted to be a "superstar" prime minister.
And he's been mercilessly ribbed ever since.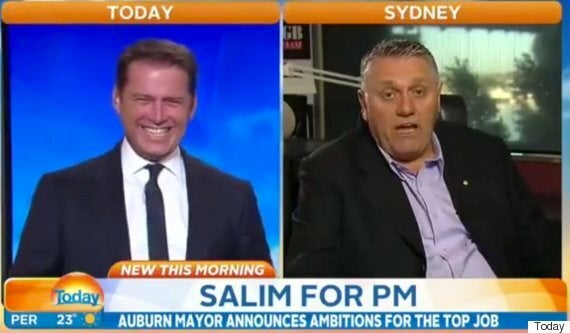 Today programme host Karl Stefanovic mocks Mehajer with guest Ray Hadley
Journalists Karl Stefanovic and Ray Hadley mocked Mehajer during a segment on the country's Today morning programme - commenting on everything from his bizarre interview style to his wife's appearance.
Watch their response to the interview below.