[Picture: Thomas Barwick via Getty Images]
If you are a white woman, you are not going to pick up Essence or Black Beauty and Hair magazine. You are not going to pick up any Asian magazines (the few that still exist).
The reason you are not going to pick up any of these is not because you are racist.
The simple reason is that these women don't look like you.
The beauty tips don't apply to you. The fashion is worn by models with different body shapes and skin tones to you. While you can admire the pictures, it's hard to be inspired to buy clothes you can't quite picture on yourself.
This is what living as a woman of colour is like in the Western world every single day. From the mainstream magazines we pick up to catwalk shows sweeping through the major cities twice a year.
I'm not the first and sadly won't be the last to say it, but diversity – and for sake of ease, I'm referring to colour diversity – is a big problem in the fashion world.
When you raise the question, it's a real stinker – you might as well have farted extra loudly in the FROW at a Karl Lagerfeld show.
Some are afraid to talk about it - 'it's too controversial' came the refrain when I tried to ask for comment but at the same time, almost everyone is trying to pretend like fashion doesn't have A Race Problem.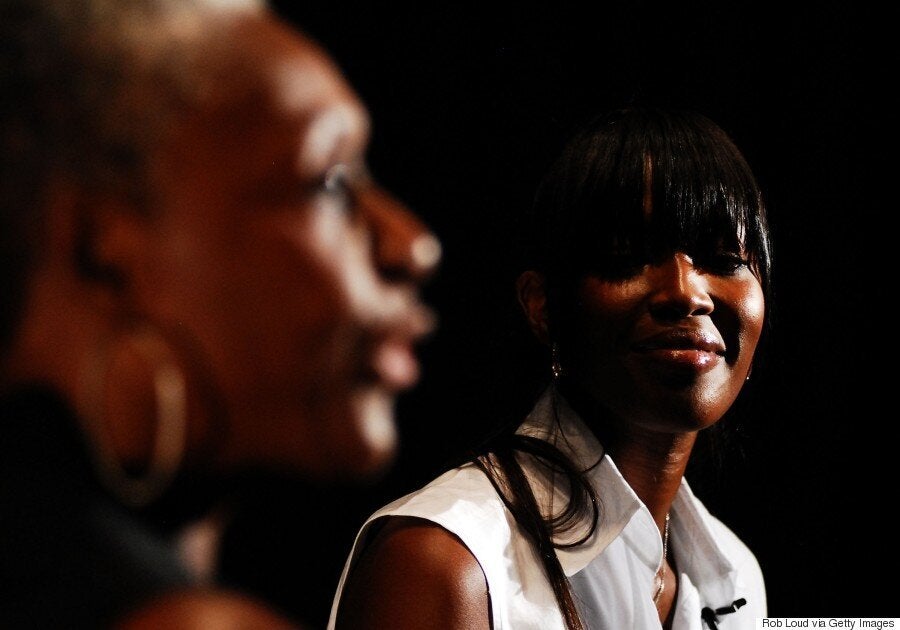 Bethann Hardison and Naomi Campbell
Naomi Campbell and Iman have long been passionate advocates of colour diversity, but clearly more needs to be done by the people who actually dictate the terms of fashion - because change isn't happening fast enough.
Chatting to HuffPost UK Style, she said: "Yeah, it's there – how can you avoid it? But they have a strategic view of what they are looking for.
"And I don't hate the person who needs to pick the models for the show, because you're showcasing their baby, effectively. But for me, I really don't think the West knows black beauty, period. And that's it.
"Because everything about it is imitated and acted out but it's not told from our perspective. So how can you expect people who don't know your beauty to showcase it? They don't respect it. Even when I'm at a shoot or shows, they don't respect me as a beautiful person.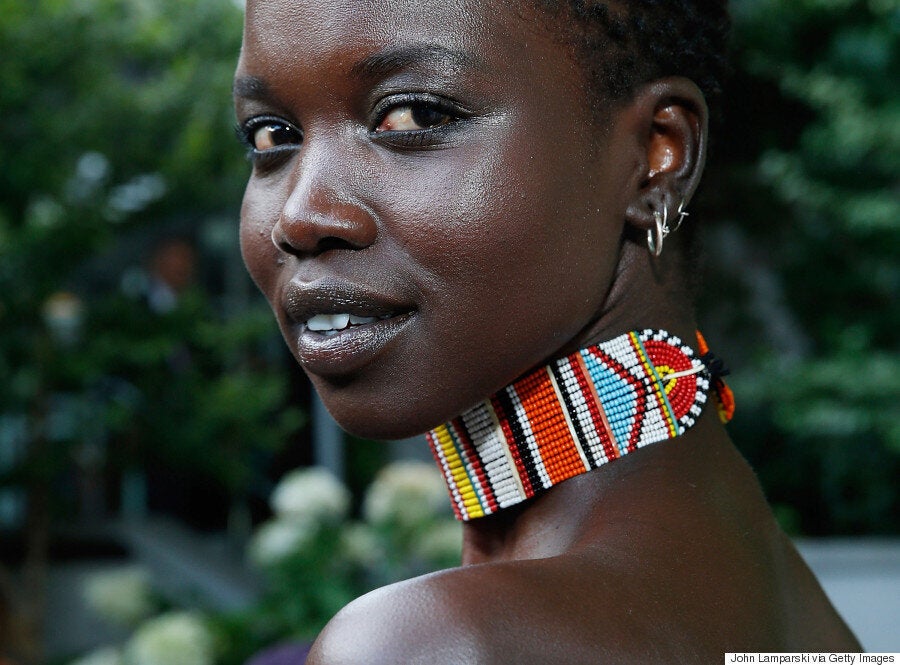 "In my history line of my ancestors, we've been like monkeys entertaining people on a stage. Now I'm just on another platform."
The ' designer's vision' is a key defence from some corners, when asked about why there aren't more models of colour at shows.
Talking to HuffPost UK Style, Burberry model Neelam Gill said: "When I look at other shows especially in Milan or Paris, they mainly use white models and if they use a coloured girl it'll be one black model, one Asian model.
"They'll never use more than one – and there are about 10 white models. I think that kind of tokenism is wrong.
"People like Naomi, Bethann Hardison and Iman have a panel and they called out some of the designers and said: "You don't have enough girls in the show," but a lot of the designers response was: 'Our inspiration for the show (was something different) – then they go on about the Renaissance, and that's how they try and justify it."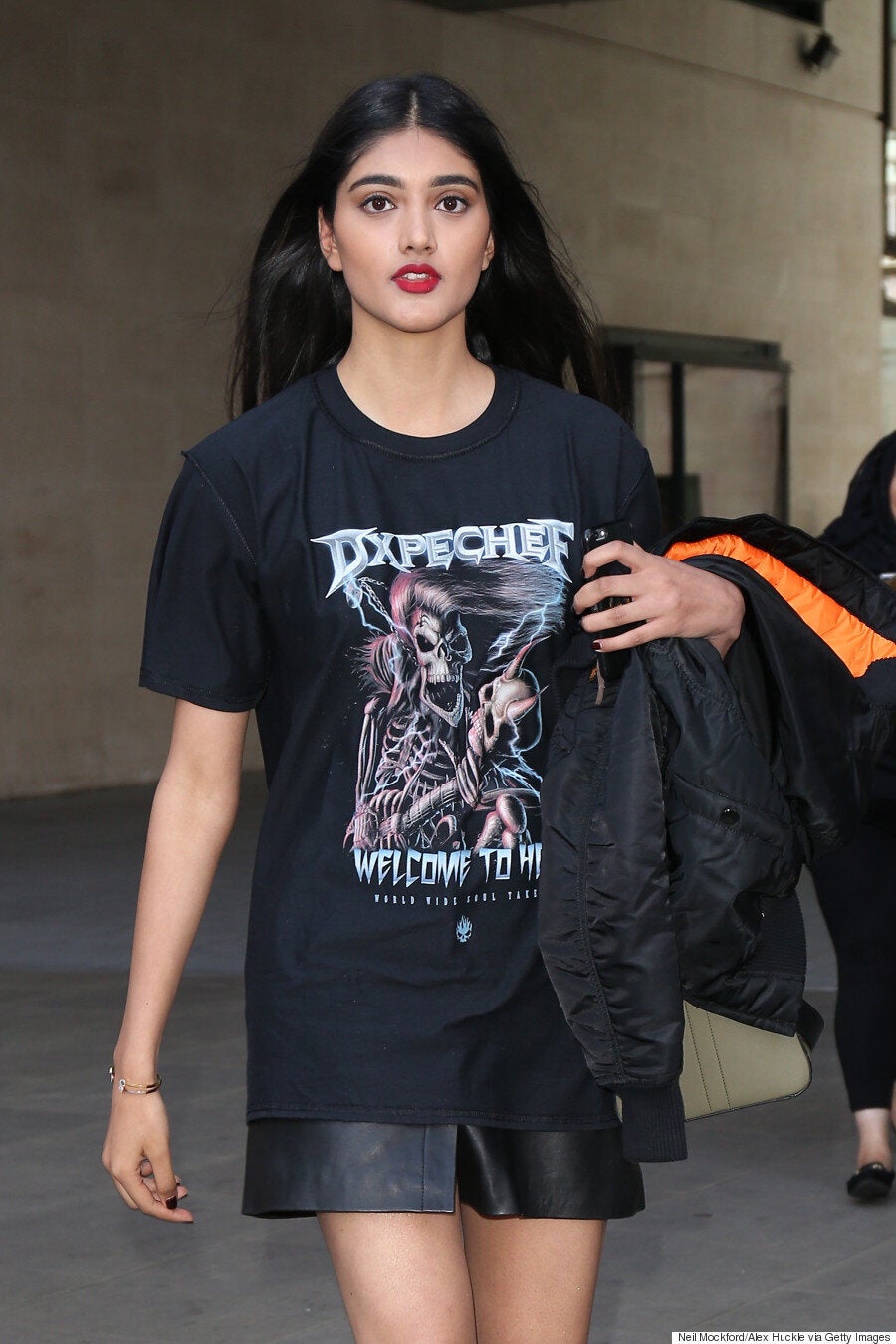 Look designers, have you not heard of black Othello? If the theatre and dance world can transcend and look beyond colour when it comes to depicting historical periods, why can't fashion?
But artistic vision is only one part of the problem. No one can quite seem to agree on the root of the problem, hence the fix or solution is a lot harder to arrive at.
Hardison's op-ed addressed a very interesting aspect; she believes designers want to use more models of colour, but modelling agencies are holding them back.
She wrote: "Modelling agencies are not allowing the girls to be seen by all the brands that request their models — many white girls are sent, but never the good working black model, unless the brand is very important. That's a problem."
On the flipside of that, BMA Models, who ran a diversity campaign during London's SS/16 Fashion Week say that the problem is with the clients.
Audrey Adjibadji, representing the agency, said: "We are constantly trying to push our ethnic models to clients but there is little demand and we find it difficult to maintain a steady work flow for them; this seriously affects their morale and income.
Her advice is that clients need to be more "open-minded", because for instance, in the UK, the ethnic population has risen by 40% in eight years (Source: Census 2014, IPA, Mintel June 2014).
"Like it or not, what we see in fashion affect how we see things: it needs to show the diversity of the population, especially for the future, to show the younger generation that everyone is accepted and 'fashionable'. In the end, it will define how we see ethnic models and it will become natural to see and acknowledge them."
To revisit Nykhor Paul's point that the industry doesn't know what to do with her type of beauty, there is no place more evident than backstage at shows.
Paul's Instagram post was after yet another makeup artist couldn't cater for her skin where she wrote: "Dear white people in the fashion world! Please don't take this the wrong way but it's time you people get your shit right when it comes to our complexion!"
Neelam Gill can definitely relate. She said that when she first started modelling, she was made to feel like doing her skin was a hassle.
"(They were) like 'Oh, I have to mix so many shades to get your colour' and it made me feel awkward or like it was extra work for them."
But, she also highlights why it is so critical that more models like her are used because it creates a trickle-down effect in terms of how brands cater to different types of beauty.
"When I first started working with Burberry," she says, "they had to mix a few shades to get my tone, and now Burberry recognised they needed more shades and they made one that's perfect for my skintone. That's why me working more is good because it highlights issues that they may not have recognized before."
Gill's story highlights one of the positive ways diversity can impact the real world.
But conversely, it seems incredibly short-sighted for the fashion industry to present one version of beauty, when by representing more, they can tap into a bigger market and make more money.
He wrote: "Consumers increased their purchase intentions by over 175% when they saw models who reflected their age; in particular, women over the age of 35 increased their purchase intentions by 200% when they saw older models.
"When models didn't reflect their age, consumers decreased their purchase intentions by 64%. Furthermore, black consumers were 1.5 times more likely to purchase a product advertised by a black model."
Paul agrees. "When you open this up to a lot of people in this world, do you know how much money you would make? Imagine how much money Rimmel London and Maybelline would make if they catered to a (wider audience)?
"They are actually taking a paycut because they are trying to push white beauty. The world has so much variety. It's about the West moving past its comfort zone, and it is so comfortable with blue eyes and blonde hair because they are really afraid to lose themselves."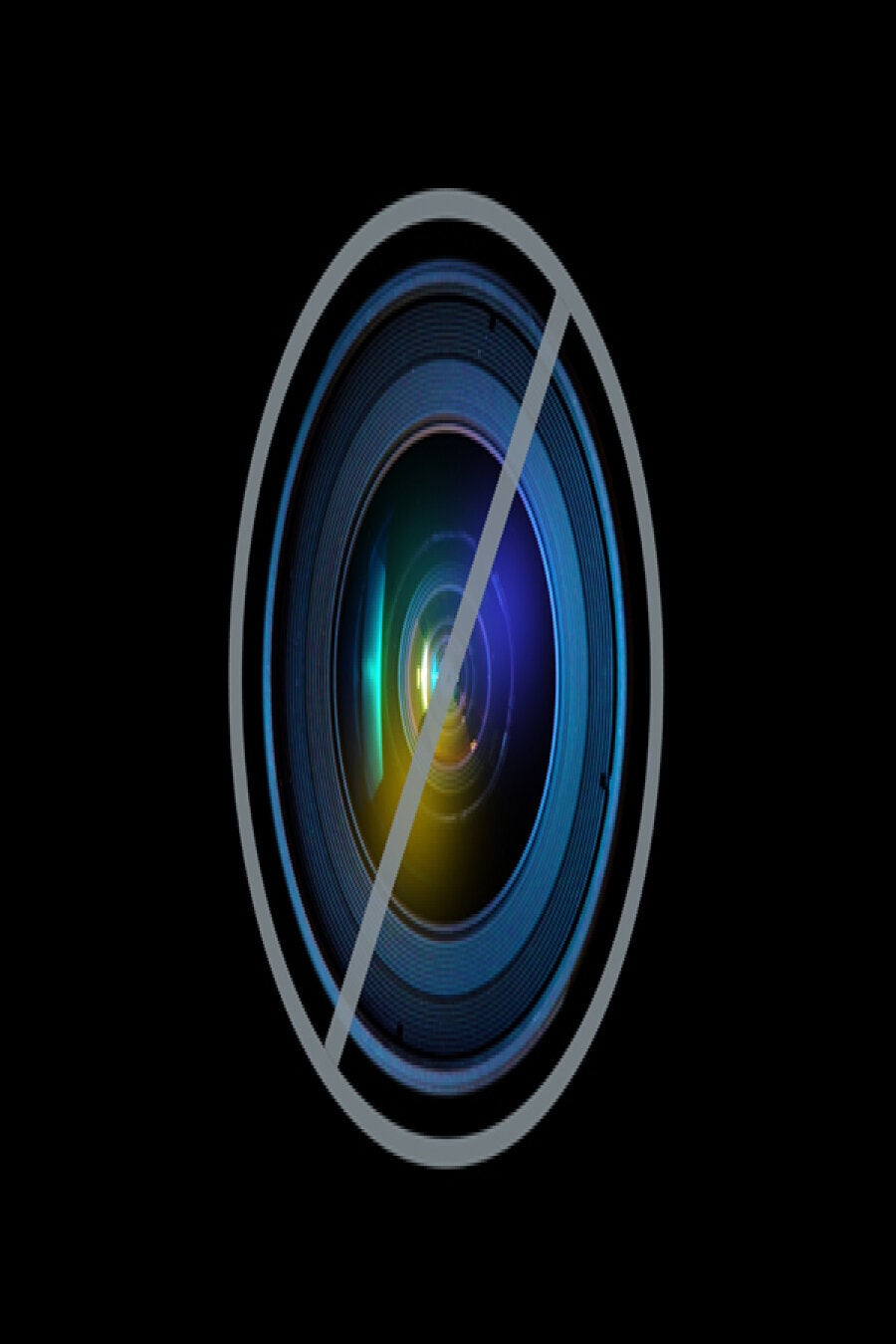 This 'comfort level' calls into question the roles magazines play in shaping the fashion industry because these are the people interpreting the trends to the masses and wielding the power to change the conversation.
"Black models never, with single-digit exceptions in a decade, appear on the cover of major fashion magazines…"
Angel Clare, CEO of Models of Diversity, agrees. Talking to HuffPost UK Style, she says: "It took Vogue 12 years to put their first black model, Jourdan Dunn, on the front cover. That's disgraceful. But brands will happily use black celebrities for promotion, as they guarantee revenue and are "safe-for-white".
"In the UK I'm afraid we too often see tokenism regarding minority models, for example at the LFW shows. This is why I'm a big fan of W Magazine, not because they feature minority interests per quota but because this arises from having a more diverse staff.
"Maybe the simple answer then is we just need the industry to be more representative from the top down."
However, if some of the most successful supermodels in the world and fashion magazines can't change the conversation, who can?
In 2013 Naomi Campbell rather bravely wrote letters to designers asking why there weren't more black models in their shows. Victoria Beckham was one of them.
Although it's not Beckham's responsibility to feature more models of colour - there are plenty of designers who still don't - the change that would occur if she used her influence and celebrity to get behind such an issue would be phenomenal. Not to mention fashion moguls such as Anna Wintour or Carine Roitfeld.
"People like Anna Wintour, she is someone who can make so many changes," says Paul. "People like Vivienne Westwood or Karl Lagerfield – all of these people who are holding down the roots of fashion will have to be that voice."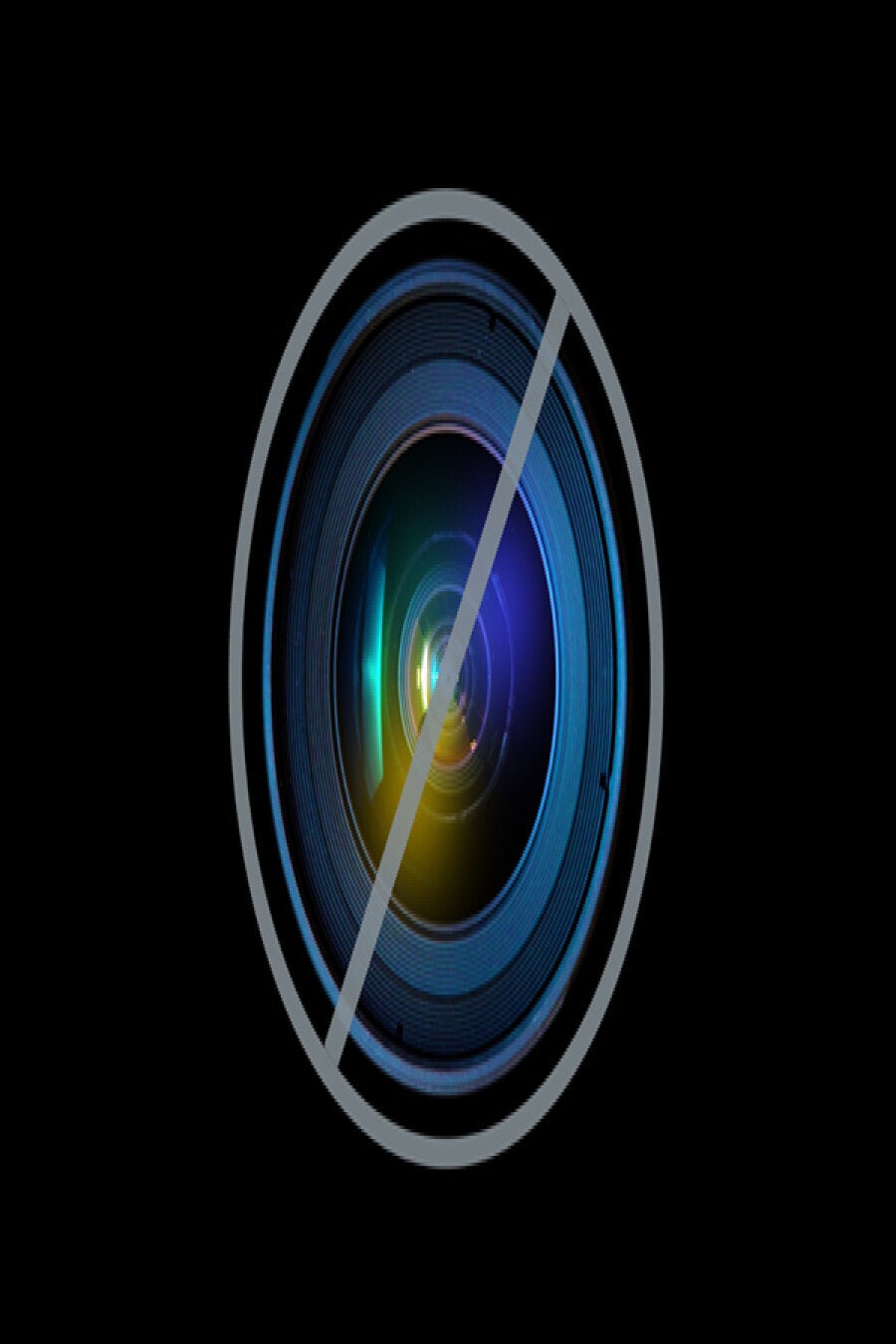 One solution, says Clare, is to increase the representation of minorities in the professions with the power to choose the models.
Perhaps that would change the agenda, but the representation of white beauty is still one overwhelmingly pushed in fashion magazines. And that is where editors and beauty directors can change things, without being stymied by designers.
As a young girl and now a woman who has regularly bought fashion magazines over the decades, very little has changed on the beauty pages. Sure there's the token black model which is great for black women, but there is virtually nothing that caters to me as a brown-skinned, Indian woman.
I actually skip past them - it has the same relevance to me as a copy of Farmer's Weekly.
Gill says she has just shot some beauty editorials for Glamour and Elle and believes this is very important for the non-white girl on the street.
"When I looked at their past issues, I just was glad I had this opportunity. Because if I used high street makeup I wouldn't know what shades would suit me because their beauty editorials are maybe a white girl, black girl and Chinese girl."
It's incredible that an industry which is known for pushing boundaries, for translating art into clothing and showcasing some of the brightest minds of the century, is being held back by something as important as colour.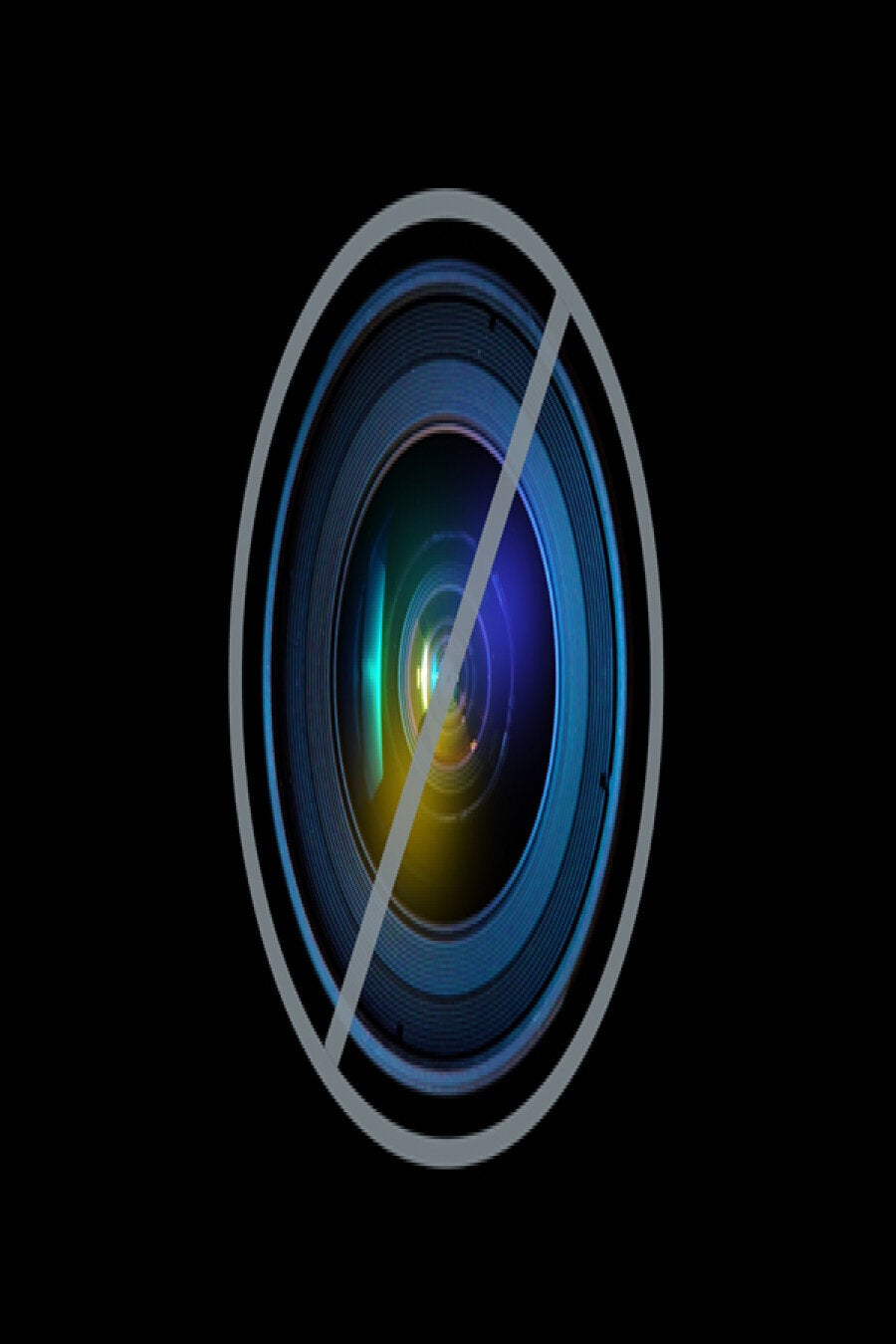 When Nykhor spoke out, she said was overwhelmed by the response to a post that had just meant to be a standard message. When I asked her why so many people were reluctant to speak out about Fashion Week's race issue and why the same names who are willing to speak out remain the same, she sighed.
"People are afraid (they will lose work), and people are afraid they are going to be put in a box. And there is nothing worse than being put in that 'angry black woman' box.
"I've had people that don't even know me, that haven't even seen how I am – that have said things like that about my character and it really hurts. Especially when you are saying something as basic as 'artistically I think you should do this and this better".
"It comes back to 'oh she's angry, oh she's difficult, oh you know those black people. Naomi does this, they're all angry.' It's a chain of bad reaction that makes a lot of black models hesitant. Because this is a job, and we are coming here to work; a lot of us have to feed so many family (members)."
There is hope though, that the tide is changing, even if it is happening at snail's pace.
Aamito Lagum, who won Africa's Next Top Model, went on to make history as the first black model to open for Balenciaga. No mean feat considering Paris is one of the 'hardest markets for models of colour to work in' and credit goes to Alexander Wang for trying to change the conversation.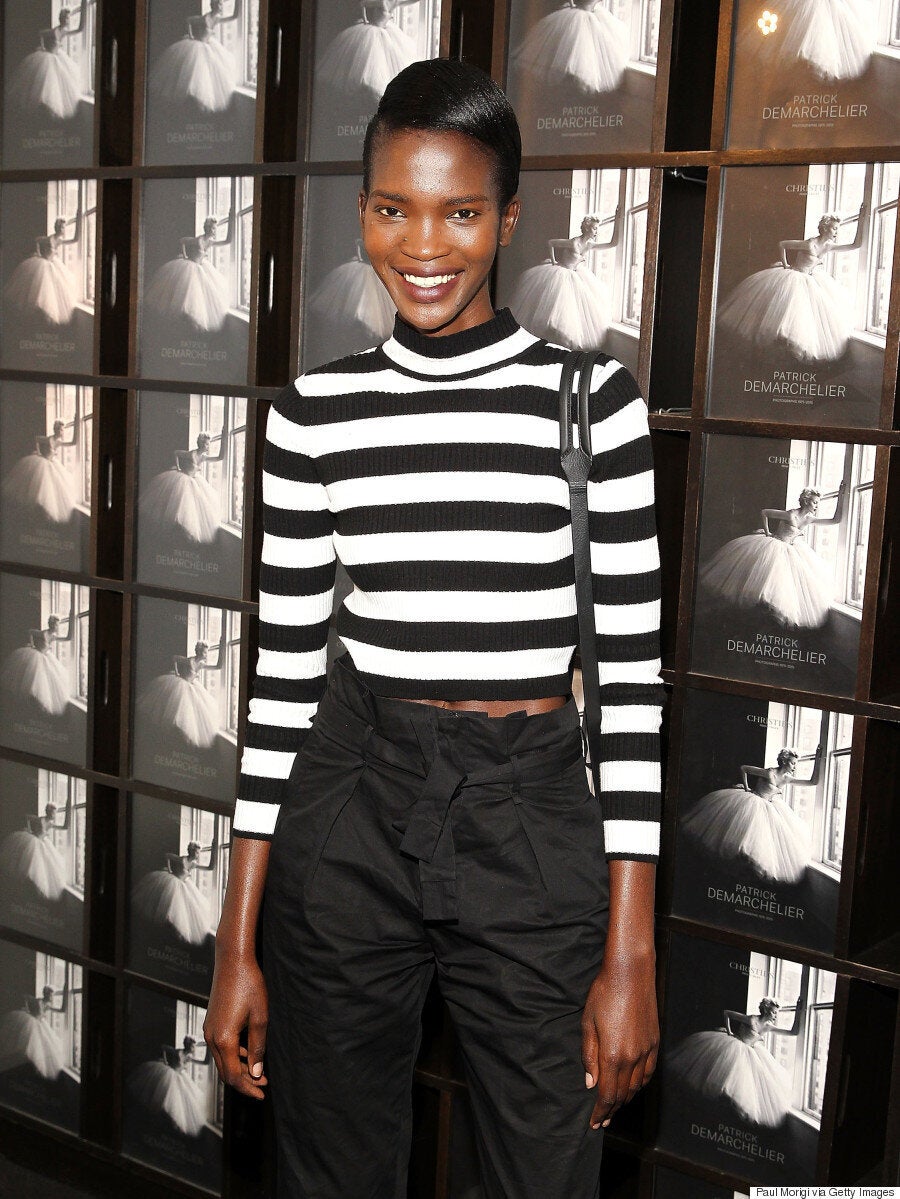 Hotly tipped as one to watch, Lagum says she personally hasn't had a problem with makeup artists, but does advocate diversity.
"Having models representing different parts of the globe is a very strategic marketing tactic. Places like India, South Africa, Nigeria and Uganda, have a rapidly increasing segment of luxury fashion consumers.
"Call it wishful thinking, but I believe fashion would be grander if no race was left unrepresented."
For those too timid to make a big change, there is one area we can learn from, when it comes to diversity and an unexpected one at that: men's fashion.
"At the time of this story's publication, there have been 90 appearances by models of color since the shows started on July 13 - and there's still a day left."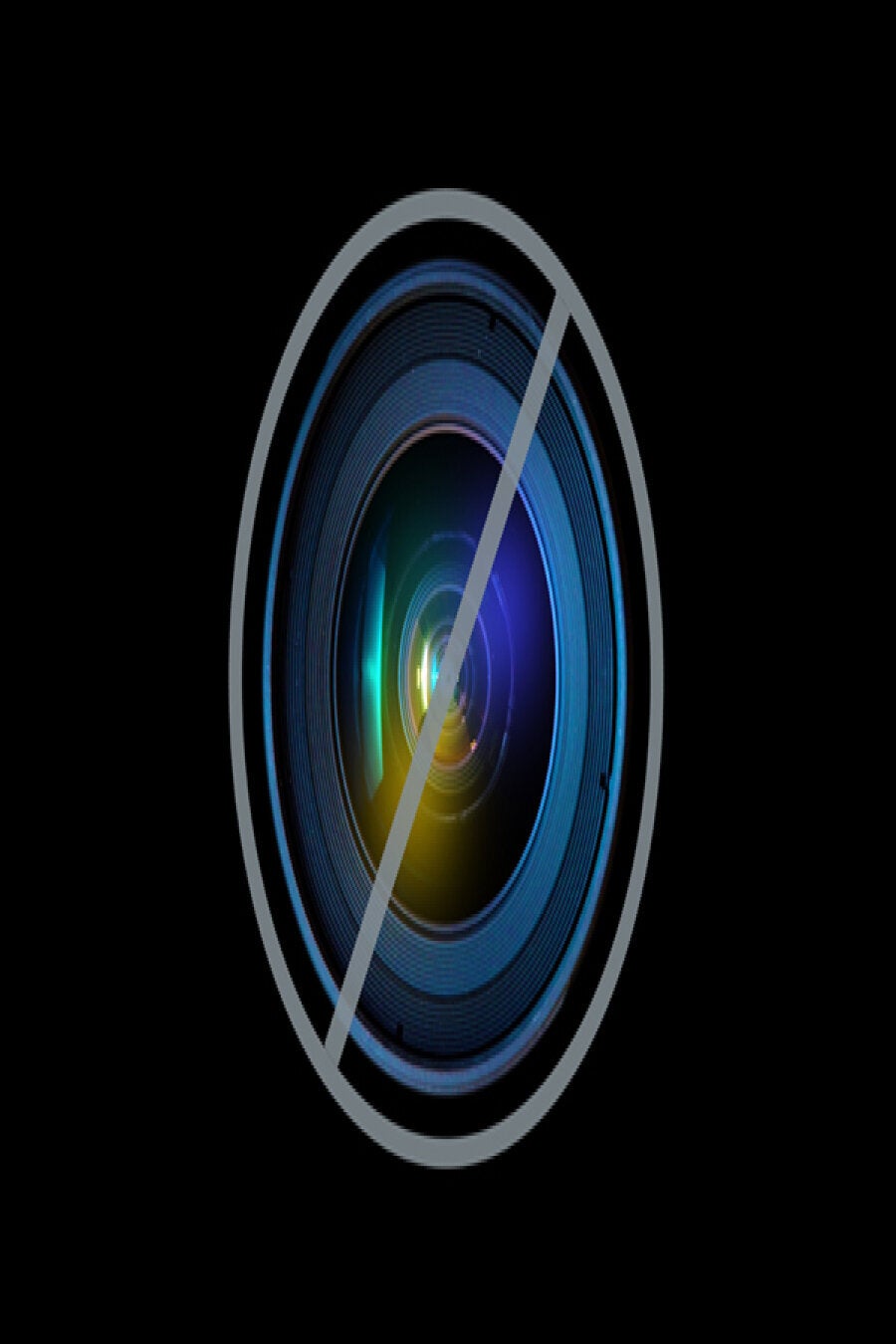 Clare comments: "If the male catwalk is more representative than the female catwalk, and it certainly feels that way to me, the reasons are complex and subtle.
"The starting point however, is the low representation of black models in general. Making a quick review of major agencies' books we see black models make only 5% of all models at best. So if four out of a hundred models are black with, say, three male and one female we would say "Look! Three times as many males!" and miss the point of overall under-representation.
"Naturally, if black models are poorly represented in the agencies then a designer will have less chance to find the particular look they're after. Body shape can also be a factor, I would suggest the difference is more pronounced in women than men, so it is probably easier to place a black male model than female.
"That said, why are we designing for one body shape?"
Audrey Adjibadji hits upon one of the key reasons why the men's market is more diverse: the pressure on beauty is less important.
"We ask more of women. People have an expectation of what they want women to look like. Fashion has constantly decided for women what is cool, but also what is acceptable, what make them beautiful: clothes, hair, size and even skin colour."
This takes us back to Nykhor Paul's point of understanding black and Asian beauty better.
"They don't understand it, and they fear it," she says. "They take it in doses."
While it may sound bleak - and is certainly true of the majority, there is some heartening change in Paris with designers such as Giambattista Valli, Stella McCartney and Couregges going beyond the token one model of colour.
If there is one clear conclusion to be drawn from this exhaustive research, it's that the diversity issue is a mess. It's clear that no one wants to be left holding a hot potato, and blame is being issued from all sides.
It also requires voices in the media to make this a topic of the zeitgeist, which is why HuffPost US Style created #NYFW4All to champion and praise designers embracing diversity, and we piggy-backed by creating @LFW4All – something we are continuing next year.
At a panel discussion in New York this week, he said: ""There are multiple reasons for this - one, fashion design still is a less exposed field as a viable profession in many cultures.
"However this is changing fast and more and more international students are getting into the field and embarking on their careers in fashion. Awareness and exposure is the ultimate remedy for lack of diversity in any field."
Don't be fooled by the seemingly complicated 'problem' of diversity. While there is a fog – to use Nykhor Paul's words – around why this still exists, the solution is actually a very simple one.
What it needs is one of the big voices in fashion to cut through the bullshit. Someone who isn't at the mercy of other people's politics and agendas.
But until that day comes, we'll be keenly watching the representation reports from each fashion week, and hope that those number of black and Asian models keep rising. And we have no problem shouting about it until it does.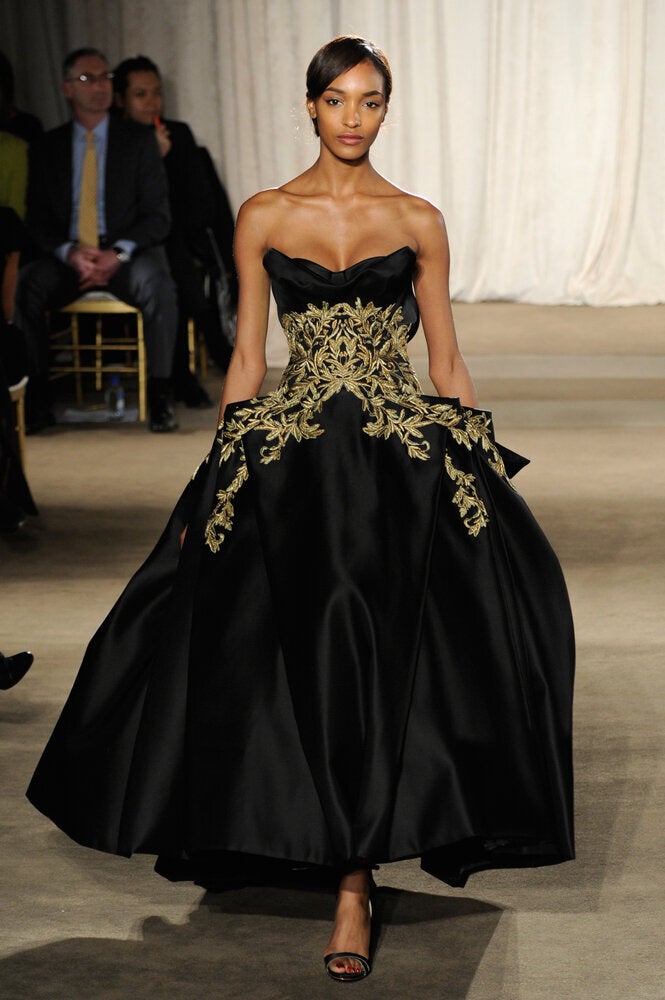 The Top Black Models
Popular in the Community