Pope Francis has released a 94-point document endorsing a call for a more merciful and less judgmental church.
The move has been described as progressive, despite the Vatican concluding that there are "absolutely no grounds for same-sex marriage."
Francis's document was approved by a group of 275 Catholic Bishops, who converged during a Synod on the family.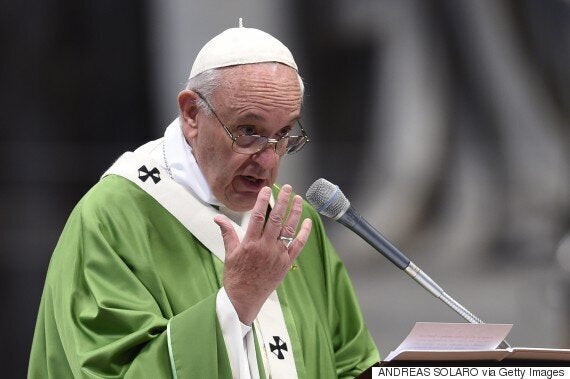 The Vatican has "absolutely no grounds for same-sex marriage"
The language in the text, describes same-sex marriage as "not even remotely analogous" to heterosexual marriage. Some argue that this marks a victory for more conservative Catholics, who continue to argue that homosexuality is a sin.
In order to diffuse the situation, the church did reiterate that homosexuals should not be discriminated against.
Although despite this, earlier this month a priest was fired from his role at the Vatican after announcing he was in a gay relationship.
The priest, Poland-born Krzysztof Charamsa said he wanted to challenge the Church's "backward" attitude to homosexuality, but in doing so was later dismissed from his post at the Vatican's office.
In his summary of the three-week gathering, Pope Francis said he wanted it to be about "listening to and making heard the voices of the families".
But he said the Synod had "laid bare the closed hearts which frequently hide even behind the Church's teachings or good intentions".
The document comes after Pope Francis' trip to America last month when he spoke out on religious beliefs and gay marriage licenses.
Related