Briton Karl Andree, who had been threatened with flogging after breaching strict alcohol laws, will be released from Saudi custody within a week and reunited with his family, Foreign Secretary Philip Hammond said today.
The British grandfather's family said they are "absolutely thrilled" to hear he is set to be released next week.
The pensioner was arrested in August last year for breaching the country's strict anti-alcohol laws.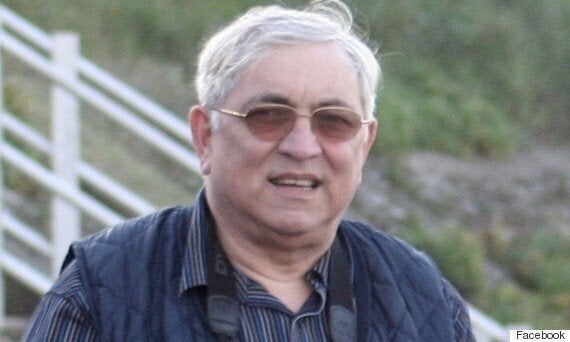 Karl Andree was sentenced for making his own wine
Hammond said on Wednesday: "This is a good outcome and I'm grateful to minister Al-Jubeir and all other people who have been involved, especially the His Royal Highness the Crown Prince, for ensuring that we now have a good outcome."
Following the announcement, Mr Andree's son, Simon Andree, said: "It is great news if what the Saudis and the Government is saying is true. I'm absolutely thrilled.
Mr Andree said he had not been told of his father's release before it was announced by the Foreign Secretary on television.
Downing Street previously said David Cameron would personally intervening in the "extremely concerning" case, but today's announcement from the Foreign Office confirms the grandfather-of-seven will soon be released.
Wednesday's news emerged as Philip Hammond travelled to Saudi Arabia after the country's ambassador to the UK warned of an "alarming change" in the relationship between the two countries.
The minister said his four-nation tour of the Gulf would allow him to talk to "key partners" about "security issues" ahead of a major conference on Saturday.
But the timing of his visit has raised eyebrows following the ambassador's warning of "potentially serious repercussions" of a breakdown in relations with the UK and a lack of "mutual respect".
Commenting on today's announcement, Kate Higham, caseworker at international legal organisation Reprieve, said: "This is of course welcome news, which must come as a great relief for Mr Andree and his family – and the Foreign Secretary deserves credit for raising this case.
"But we need to remember that many other victims of serious abuses by the Saudi Government remain in prison.
"Among them are Ali al-Nimr and Dawood al-Marhoon, who were sentenced to death as children for involvement in political protests – and still face execution at any time.
"We very much hope that the Foreign Secretary found time to raise their cases with the Saudi authorities, and press for their release.
"As a close ally of Saudi Arabia, the UK has a responsibility to make clear that handing death sentences to children and political protesters is completely unacceptable."