It's not every day a beauty brand launch an entire new category, rather than just a new product, but that's exactly what Elizabeth Arden did with their latest release.
Their Superstart Renewal Booster is designed to be used day and night ahead of your serums and moisturisers.
It is said to work by repairing the look and feel of the skin's surface (the stratum corneum), therefore boosting the skin's natural defense and the effectiveness of your other skincare products - as a healthy surface layer will absorb ingredients better.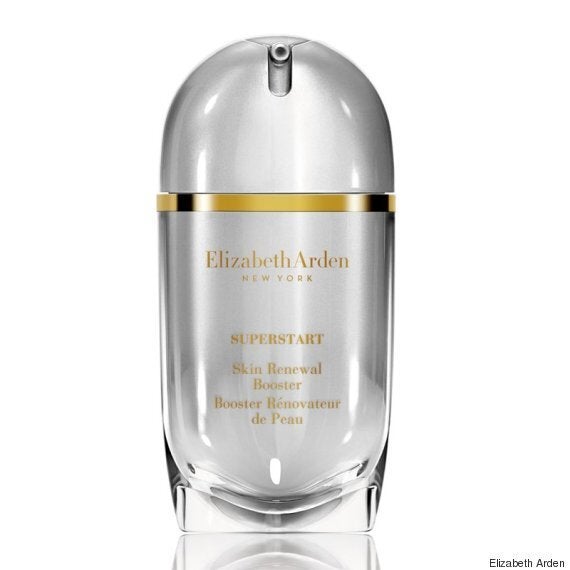 The product contains four key ingredients - sea fennel and flaxseed extracts, to help reinforce the skin's moisture barrier; glasswort extract, to reduce water loss in the surface of the skin; and a probiotics complex, to optimise skin's microflora.
These are pretty impressive claims, but does the product live up to them?
Here's what happened when the HuffPost UK Style team put Superstart Renewal Booster to the test...
Initially I wasn't a fan of the smell - it was slightly more fragranced than the creams and serums I use on my face.
In fact, I was sure it was going to bring me out in a reaction. But one week later, my skin was clear - with none of the usual rashes I tend to have from skin products.
Skin sensitivity aside, I tried the product for three weeks, and I noticed pretty much after a couple of days the difference it made. It made my skin seem smoother and plumper - and it certainly helped my skin handle the transition from summer to autumn much more easily.
As a mini experiment I stopped using it for a few days, and my skin definitely looked duller (I'm going to assume here it wasn't the bottle of Pinot Noir consumed the night before).
I added a squirt to my morning and evening moisturiser which was pretty easy to sandwich into an existing routine.
In truth, I often can't see the immediate benefits of most serums and the refreshing difference with this one is that I did. It's also the perfect heaviness for 30-something skin.
Would I buy it again? To quote the dog from the Churchill ads: "Oh, yes."
Over recent years my pre-makeup and pre-bed skincare routine seems to keep expanding, so at first I was skeptical about adding another product to the list, to be applied before my serum, moisturiser and primer...
But after just a couple of days I was a convert. The serum appears to boost the effect of every other product I use, meaning not only am I using less in each application, but my skin is looking smoother and brighter.
Every autumn I have to swap my light summer face moisturiser for a more intense winter one to stop my skin becoming flaky - and I am yet to find one that doesn't leave my skin feeling greasy or bring me out in spots - but now with an application of the Elizabeth Arden Booster before my moisturiser, I haven't had to make the switch.
On first impressions, this stuff was amazing. Pressed for time before an evening out, and with no chance of completing my usual facemask and intensive moisturisation routine, I quickly applied the Superstart Renewal Booster using my Cailyn Cosmetics O Wow Brush (this beauty trick isKylie Jenner's secret weapon, after all).
Usually there's a high chance of my skin looking dry and flakey as soon as I apply foundation, but with this product it seemed to glide on smoothly and my face looked hydrated and glowing all night. Plus my makeup looked amazingly natural, like a second skin.
I excitedly started to use the product every day, as recommended, and that's when the trouble started. I should probably mention at this point, I have extremely acne-prone skin and it doesn't take much for me to have a breakout. Sadly, the Superstart and my skin did not get along in that respect.
My guess as to why? Most probably the flaxseed extract, which rates as a fairly high 4 on the comedogenic (pore clogging) chart. While ingredients like this don't affect most people, I'm someone who has to be extremely careful. Endless bummer.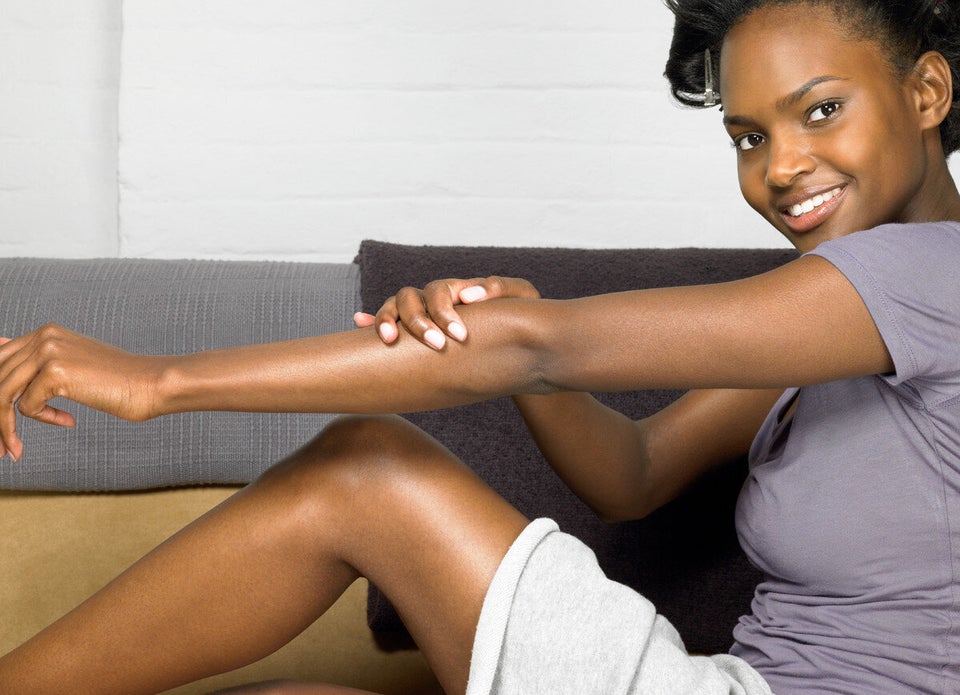 Winter Skincare Tips
Popular in the Community