Prison bosses are said to be considered transferring a transgender woman to an all-woman jail after judges on Friday ruled the decision was out of their hands as they dismissed her appeal against sentence.
Tara Hudson has lived as a woman all her adult life and has undergone six years of gender affirmation surgery, but legally is still considered a man.
A Gender Recognition Certificate is required for transgender prisoners to be placed in the correct prison for their gender, which Hudson, who was previously known as Raymond Aaron David, did not have, according to Pink News. However, one can be obtained for £140 fee, if the applicant also has secure letters from medical professionals, evidence of having lived in their "chosen gender", and approval from a gender recognition panel.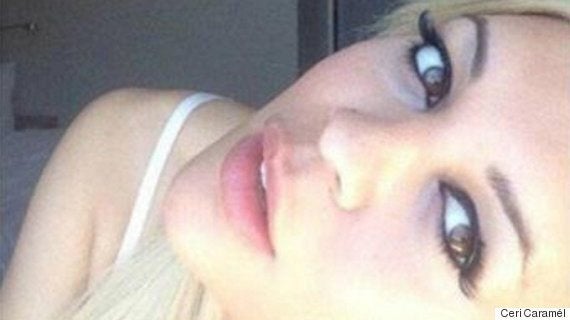 Tara Hudson has an appeal against her 12-week jail term dismissed, but may yet be transferred to a all-woman prison
Hudson, 26, was sent to the all-male HMP Horfield in Bristol for 12-weeks after admitting headbutting a bar manager while drunk in Bath city centre on Boxing Day.
The makeup artist appealed her sentence at Bristol Crown Court on Friday, but three judges, led by Recorder Llewellyn Sellick, dismissed her case after ruling she had a "worrying criminal record".
Recorder Sellick said that decisions about where an inmate serves their sentence is up to the Prison Service and invited it to reconsider its decision, if they had the discretion to do so, the Bristol Post reported.
A Prison Service spokesperson told The Independent: "It is long-standing policy to place offenders according to their legally recognised gender. However, our guidelines allow room for discretion, and in such cases medical experts will review the circumstances in order to protect the emotional well-being of the person concerned."
Hudson's barrister Nicholas Wragg told the court his client had suffered a torrid time in prison since her sentencing on October 23, and was separated from other inmates and on lockdown 23 hours a day.
According to the Guardian Wragg said: "The clang of a prison door should never be pleasant. It should have a sobering effect on a person. But Ms Hudson has had an awful time – she has found it unrelenting and frightening.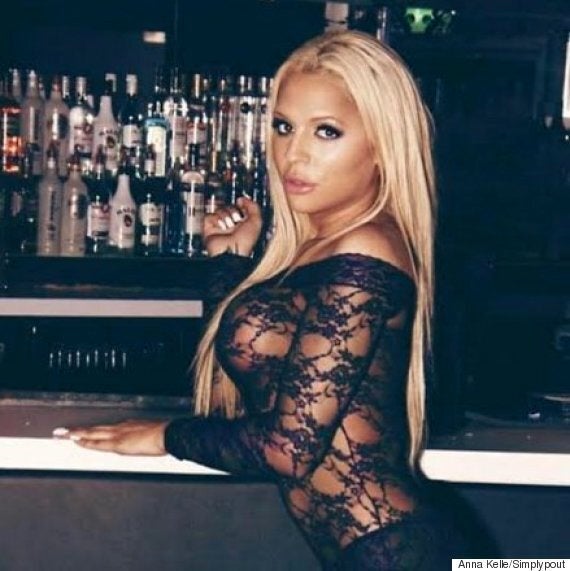 Pink News claims that prison authorities have already decided Hudson will be sent to an all-woman jail
"As she left prison today to come to court, where she was placed in a female cell, she found herself taunted by other inmates shouting: 'Tara Tara, show us your tits'."
Wragg said a custodial sentence would have a "detrimental effect" on his client's mental health. Hudson has panic attacks and anxiety, and has been treated for a personality disorder. He said Hudson has been engaging with mental health services to treat symptoms of gender dysphoria, which could be cut off if she remains in prison.
Hudson, who has eight previous convictions, including offences for battery, had initially denied any wrongdoing, claiming she had acted in self-defence. However, on the day of her trial she changed her plea.
The court heard Hudson head-butted bar manager Christopher Dyer after she was refused any more alcohol. Dyer required dental surgery costing £1,500 as a result.
A petition calling for Hudson to be transferred to an all-woman prison gained more than 125,000 signatures before Friday's hearing, outside which a demonstration took place. About 30 people waved placards with slogans such as "trans lives matter" and "#iseetara".
Hudson's mother, Jackie Brooklyn was reported as saying she was bitterly disappointed the appeal had been dismissed and called on the prison service to transfer her daughter to a female jail immediately.
She told the Guardian: "Her life in Bristol prison has been utter hell and she is constantly being harassed."
The Bristol Post further quoted her as saying her daughter was "distraught" and that she did not think "she is going to cope very well" due to the amount of abuse she was getting from male inmates.
The petition claimed Hudson "is in extreme danger of abuse, sexual violence, and even death", and called on magistrates to send her to an all-woman prison.
Hudson's case sparked a wave of support from several MPs, including Liberal Democrat leader Tim Farron, and had been taken on for free by a human rights barrister specialising in prison policy.
Farron told Pink News: "The Liberal Democrats will raise this case in Parliament.
"There is a clear need for a policy change in this area. It looks like the Ministry of Justice needs be dragged kicking into the 21st century.
"As I understand it, Tara has lived all her adult life as a female. I worry potential risk of harm to her in a male prison which was deemed to have levels of violence 'considerably higher than in similar prisons' by the prisons inspectorate."
Popular in the Community