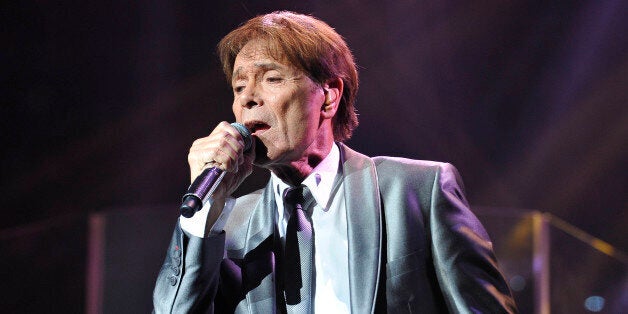 Sir Cliff Richard has been interviewed by South Yorkshire Police after meeting officers voluntarily, a spokesman for the star said.
The entertainer was interviewed under caution last year by detectives investigating a claim of a sex crime involving a young boy in the 1980s, but was not arrested or charged.
A spokesman said the singer spoke to officers this week.
He said: "Sir Cliff Richard voluntarily met with and was interviewed by members of South Yorkshire Police.
"He was not arrested or charged, nor has he ever been.
"He co-operated fully with officers and answered the questions put to him.
"Other than restating that the allegations are completely false and that he will continue to co-operate fully with the police, it would not be appropriate for Sir Cliff to say anything further at this time."
Earlier this year South Yorkshire Police chief constable David Crompton said its investigation into the veteran entertainer had ''increased significantly in size'' and involved ''more than one allegation''.
Mr Crompton said the ''expanding nature'' of the investigation meant he could not give a date when it would be concluded.
In a letter to Keith Vaz, chairman of the Commons Home Affairs Select Committee, Mr Crompton said the force was in regular contact with Sir Cliff's lawyers.
But Sir Cliff's lawyers went on to criticise the committee for publishing the letter, claiming the disclosure had caused him a ''further round of unnecessary and extremely damaging media coverage''.
The 75-year-old singer said in a statement that the claims against him were ''absurd and untrue'' and he had ''never, in my life, assaulted anyone''.
The publication of the letter from Mr Crompton, dated February 10, followed a scathing independent report into an agreement between South Yorkshire Police and the BBC which led to a raid on the singer's home being broadcast live around the world.
The independent report found that the deal ''certainly interfered with his privacy and may well have caused unnecessary distress''.
Former chief constable Andy Trotter said police should never have a made a deal with the broadcaster - a decision taken after BBC reporter Dan Johnson went to the force saying he knew they were investigating the veteran entertainer.
Mr Crompton said a Metropolitan Police investigation into the leak to the BBC had been unable to find the source.