We're beginning to think that Shia LaBeouf might have been a little overly ambitious with his latest performance art project, #AllMyMovies.
The 'Transformers' actor's latest project sees him watching - as the name might suggest - every film he's ever starred in, one after the other, at New York's Angelika Film Centre.
Like a really, really long episode of 'Gogglebox', in other words.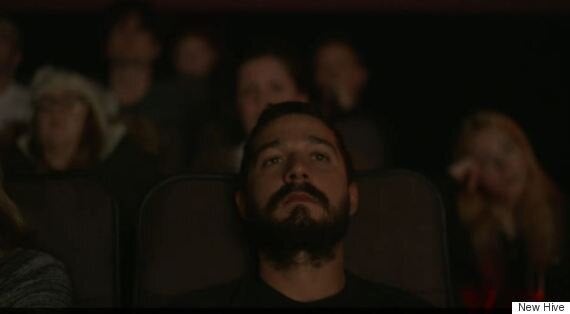 Shia LaBeouf, taking binge-watching to the extreme
With a filmography as glowing as Shia's ('Wall Street 2'! 'New York, I Love You'! That ill-advised fourth 'Indiana Jones' film!), there were, of course, a lot of people who wanted to be a part of his new project - which is just as well, because he was also inviting members of the public to drop by and keep him company, free of charge.
Predictably, some naysayers didn't think Shia would be able to pull off the three-day jaunt watching all of his films (and not just because there are some real turkeys in amongst them), and we began to fear that their prophecy was coming true on Wednesday afternoon, when his cinema seat was notably vacant.
That is, until we spotted him lying in the aisle, having a little snooze. Right in the middle of 'Transformers 3'.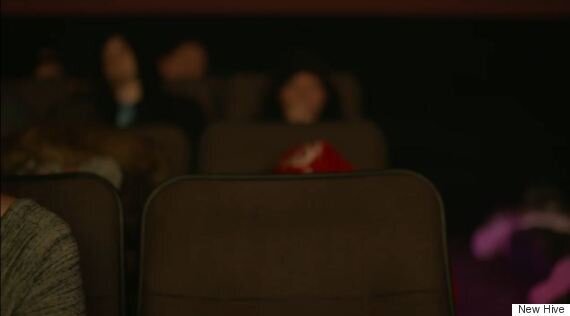 Cast your eyes to the right. Theeere he is...
Well he wouldn't be the first, would he?
He's since returned to his seat, and is chugging coffees like they're going out of fashion. Presumably so he doesn't miss 'Charlie's Angels: Full Throttle'.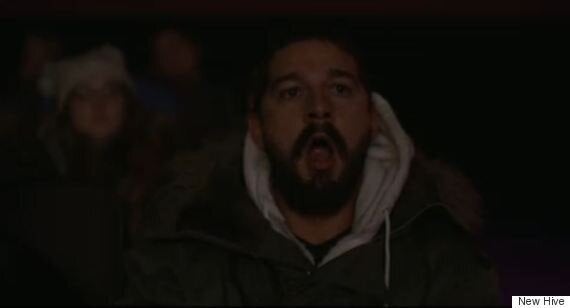 #AllMyMovies is the latest art project Shia has lent his name to, following #IAmSorry, which invited members of the public to sit with him over a six-day period, while he sat in a tuxedo, with a paper bag over his head, occasionally crying.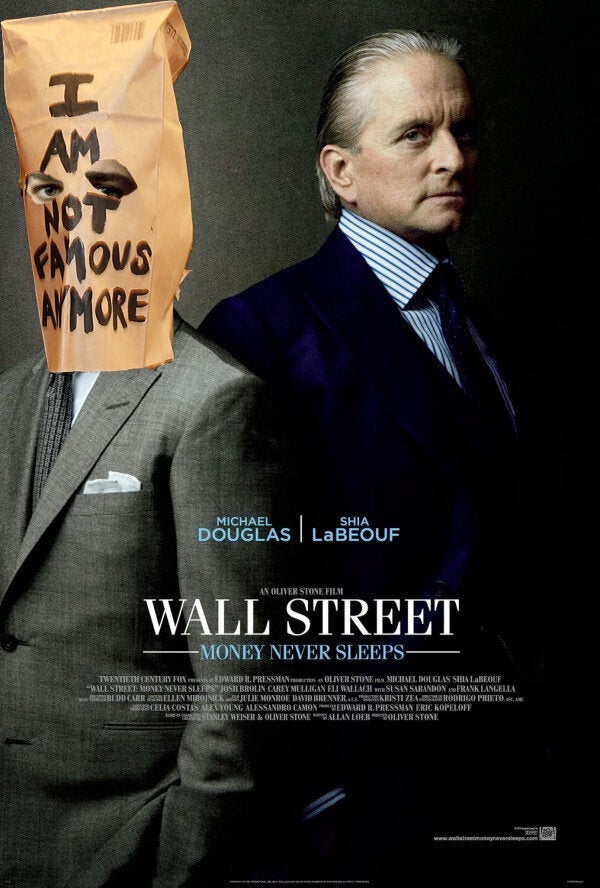 Shia LaBeouf - Plus Bag