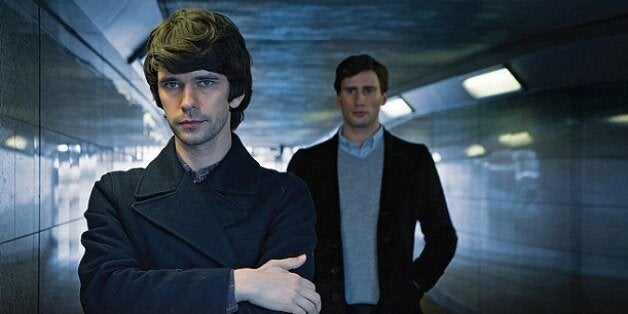 The Sun and the Mail Online have reported that Ofcom is to investigate new BBC drama 'London Spy' after receiving "complaints" - despite the fact that the watchdog received just one complaint and has decided not to look into the matter.
Both publications ran stories about Ofcom's "investigation"…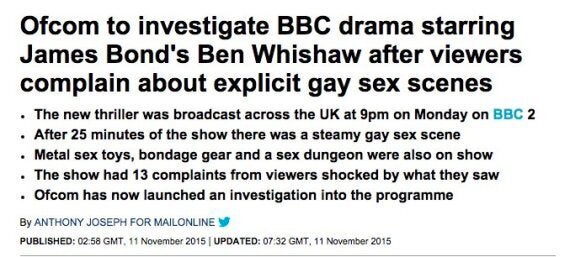 The Mail's story before correction
But when The Huffington Post UK contacted Ofcom, the regulator said that they had received just one complaint.
A spokesman said: "We assessed one complaint about a sex scene in London Spy on BBC Two.
"In our view the scene was appropriately scheduled after the watershed. We therefore won't be investigating the programme.
"Our broadcasting rules do not discriminate between scenes involving opposite sex and same sex couples."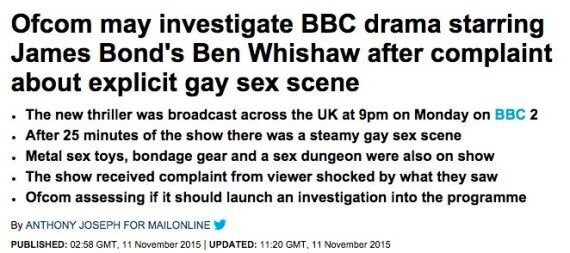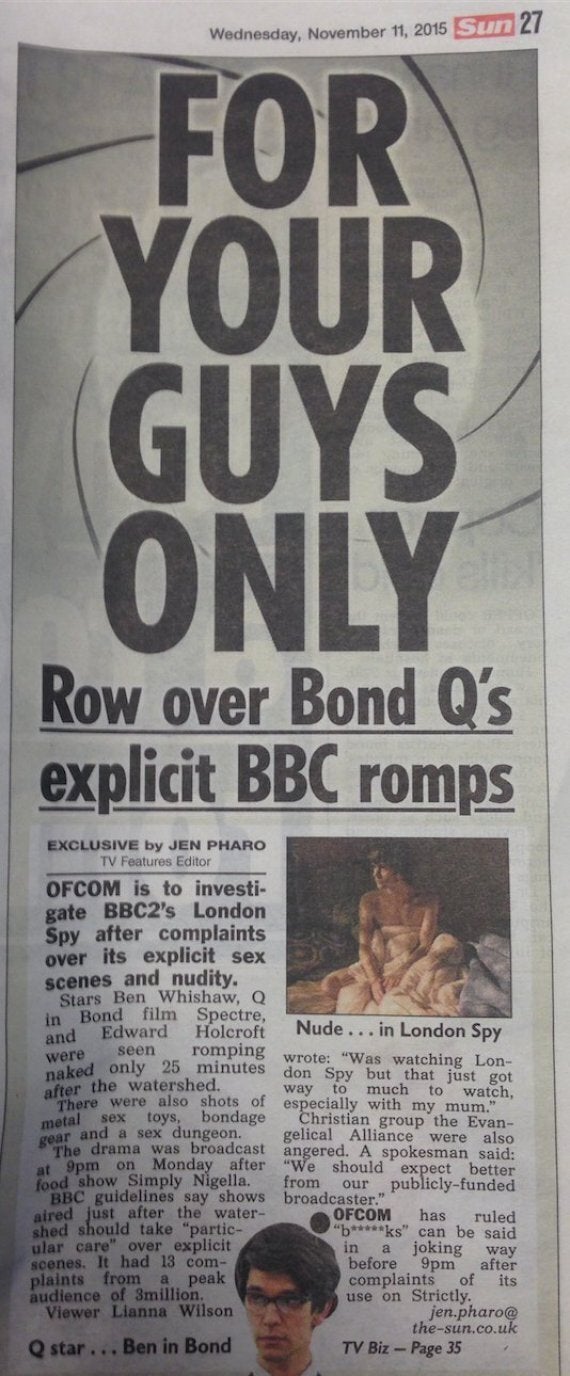 The story printed in Wednesday's Sun
Christopher Stevens, who writes TV reviews for the Mail, came under fire on Tuesday for obsessing over the sexuality of two main characters from new BBC show 'London Spy'.
Actors Ben Whishaw and Edward Holcroft, who play young men Danny and Alex, are pictured in the first of a five-part instalment aired last night engaging in several romantic acts - but the outlandish display managed to prompt a torrent of anger from Mail columnist Stevens.
He said: "Believe it or not, BBC execs reckon there is not enough gay drama on the Beeb," he bemoaned in his episode review.
"You might think that it's become impossible to switch the telly on without seeing two men locked in a naked clinch, or in drag, or snogging."