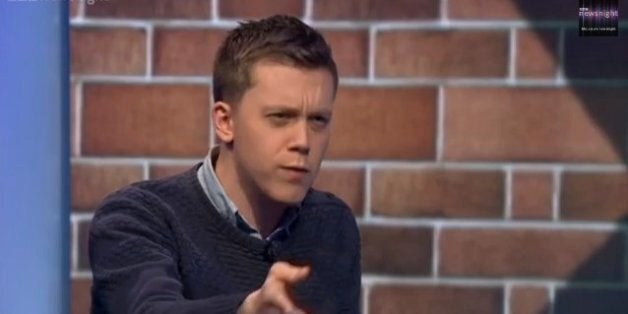 The Guardian columnist took fire at contention over the Labour leader's comments on the news that 'Jihadi John', whose real name is Mohammed Emwazi, may have been killed in a US drone strike.
Corbyn said in a statement that it would have been "far better for us all if he had been held to account in a court of law", prompting a fierce backlash from critics.
Dragana Haines spoke out in February after her partner's death, saying the extremist culpable should be captured alive and did not deserve an "honourable" death.
She told the BBC that seeing the Isis fighter caught by authorities would give the families of his victims a sense of "moral satisfaction".
Jones re-published those comments to his 363,000 followers, commenting: "If you're attacking Jeremy Corbyn over Jihadi John, you're attacking David Haines' widow too."
The post divided opinion on Twitter, forcing the columnist to clarify his remarks.
Jones added in a follow-up message: "No mourning the death of sickening Jihadi John. Some prefer he'd been tried, difficulties notwithstanding, including some victims' relatives."
He admitted that arresting the terror suspect was "far-fetched", but that the view it was at least preferable had been expressed by "those who suffered at [the] hands of this monster".
That was a sentiment echoed even by some senior members of the Conservative Party, including former Attorney General Dominic Grieve.
Speaking to Radio 4's 'The World At One', the Tory MP said it was preferable that Jihadi John had been subjected to legal processes even though that remained unpractical.
Popular in the Community