One man has stunned onlookers in a poignant moment outside the Bataclan concert hall, the location of one of the terror attacks in Paris.
As the city reeled from a series of attacks that killed at least 127 people, a piano was rolled out into the middle of an awaiting crowd before the man stepped up and began to play John Lennon's anthem of peace, 'Imagine'.
The crowd watched and recorded the events on Saturday afternoon, in the wake of the deadliest night in France since the Second World War .
CNN's Hala Gorani reported on it live from the scene, saying: "There's a grand piano that was just rolled out in the middle of the crowd and in the middle of this group of journalists and someone playing 'Imagine' by John Lennon.
"Perhaps you watching us all over the world, can hear it.
'Imagine' remains one of the world's most famous peace anthems. It specifically speaks about removing nationalist and religious prejudices.
Lennon sings: "Nothing to kill or die for / And no religion too / Imagine all the people / Living life in peace."
The Islamic State has claimed responsibility for the series of coordinated attacks across Paris, in what the French president described as "an act of war".
At the Bataclan theatre the gunmen held hostages and French security forces raided the concert theatre, where an American rock band had been playing. The death toll from that attack stands at around 80.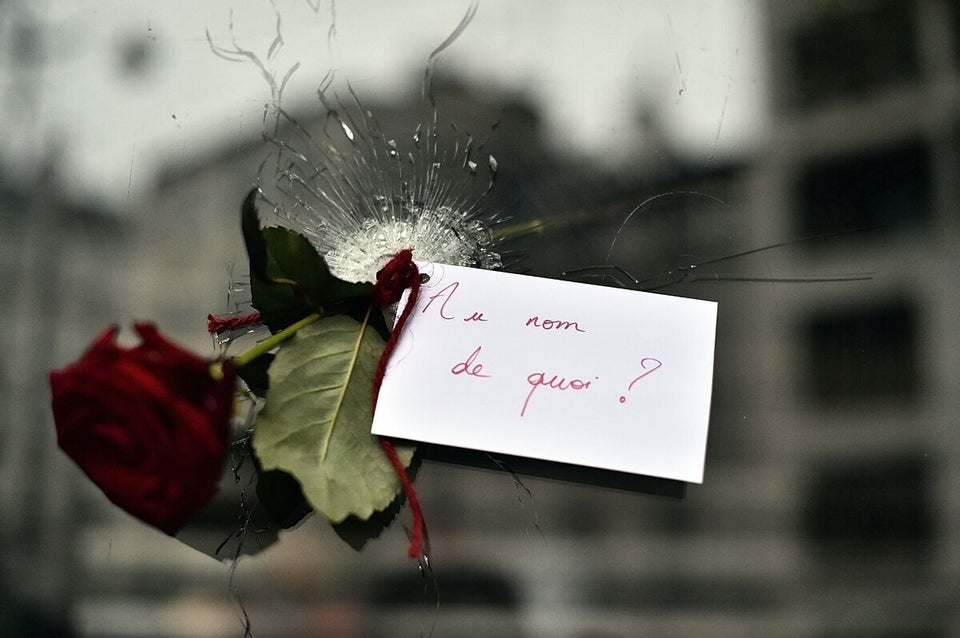 GRAPHIC WARNING: Paris shootings