A debate about closing down mosques in the United States took a colourful turn on Tuesday, thanks to the participation of a patriotic Muslim woman dressed in a stars and stripes hijab.
The pair were discussing the Presidential hopeful's remarks that he would "strongly consider" shutting down mosques in the wake of the Paris terror attacks.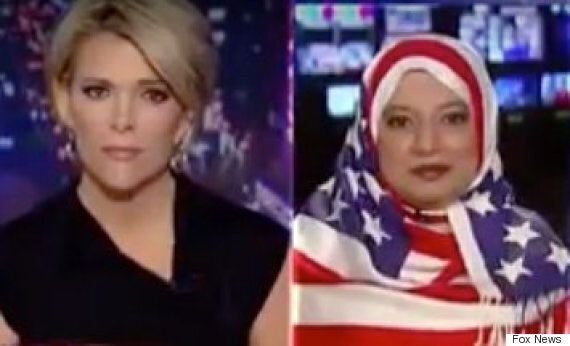 Saba Ahmed appeared on The Kelly File on Tuesday night
After Pierson reeled off a list of terrorists who happen to be Muslim, host Megyn Kelly turned to Ahmed and stated: "Even experts such as Andrew McCarthy have said that the mosques tend to be hotbeds for political activity, not as much religious activity."
Ahmed calmly replied: "Megyn, we go to the mosque to pray.
"It's absolutely horrifying to hear that our constitutional rights and free exercise of religion are now going to be challenged, just because someone thinks that there may be some attendees who may disagree with your views.
"You wouldn't shut down churches because there were one or two Christians acting badly.
"The mosque has nothing to do with terrorists. Yes, there are people who misuse the religion for their perverted ideology but that has nothing to do with my faith."
Ahmed later told BBC Trending she had planned to wear a purple headscarf, but had been talked into wearing the hijab by staff at Fox, explaining: "It was a last minute decision to wear it.
"The ladies dressing me said it was beautiful. I considered covering it with the purple scarf, but they said if you're going to make a statement, just go with it."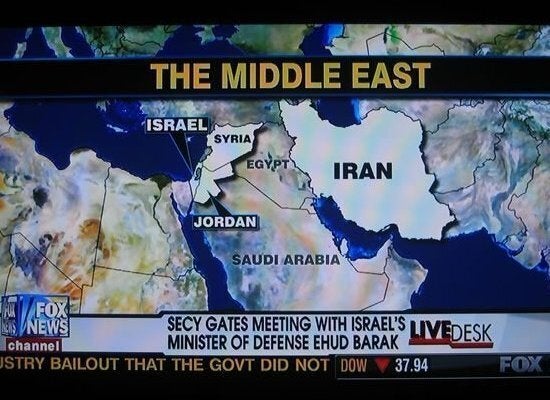 Spectacular Fox News FAILS
Popular in the Community